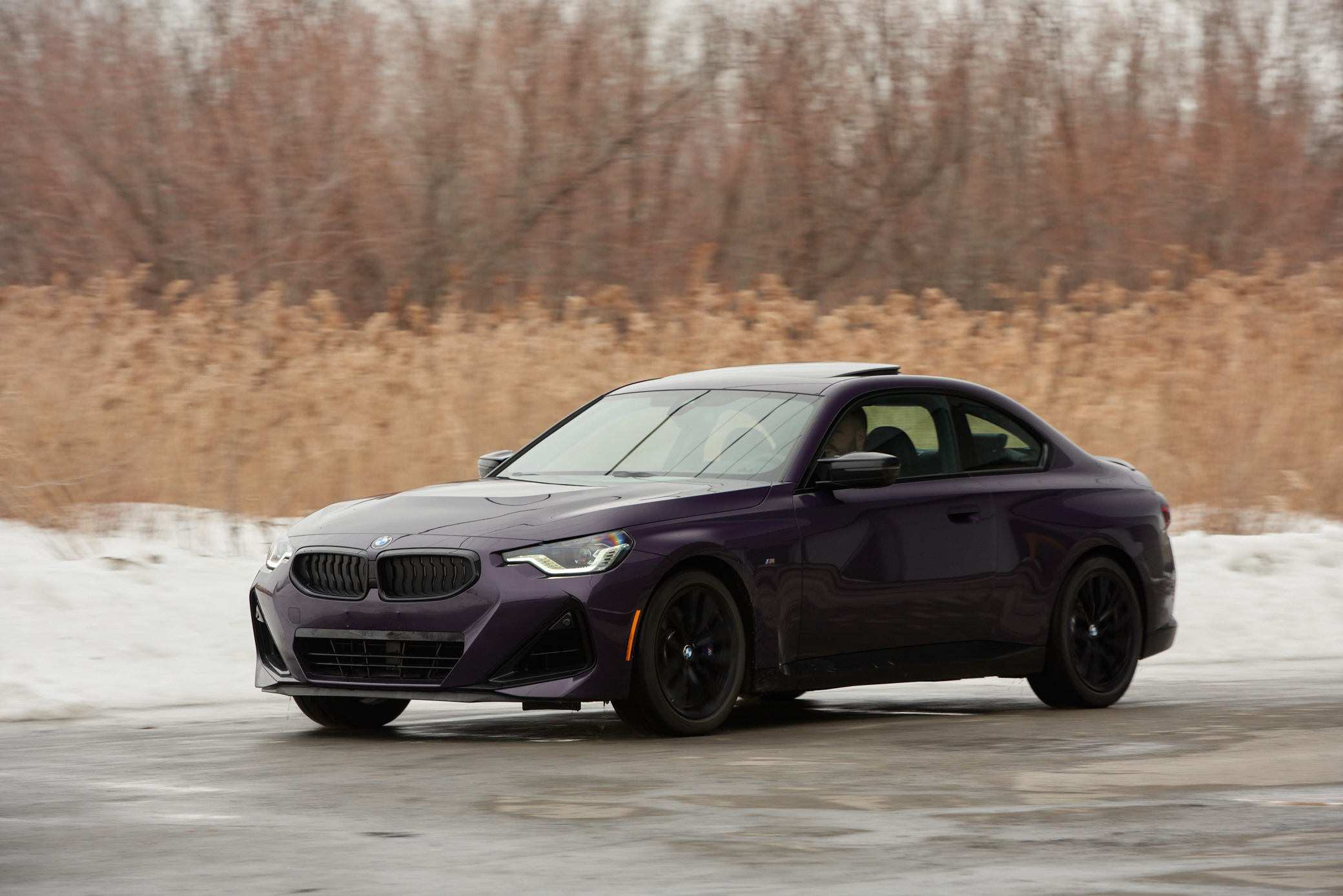 Yes, the 2022 BMW M240i is a mechanical twin to the Toyota Supra and, well, a lot of other cars at BMW like the 3 Series, the Z4 and even the X3. But with this new subcompact coupe, BMW is clearly telling everyone that it sells a much better Supra than its own corporate partner. Perhaps more importantly, is how well this new 2 Series coupe harvests BMW's Ultimate Driving Machine ethos.
Hey, It's Barney!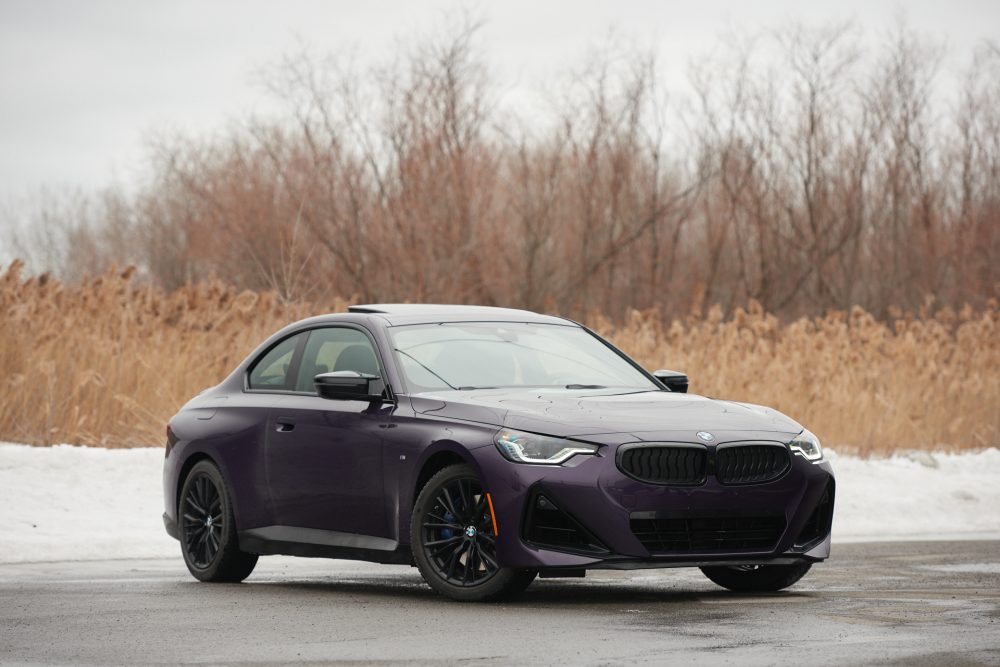 Before you all start comparing the 2022 BMW M240i to Barney in Barney and Friends (especially in this Thundernight Metallic paint job), allow me to tell you that the car looks a lot better in person. I know, it's not exactly pretty, but we might as well get used to BMW's weird design direction. Because it's not turning back. I mean, it's not like the M3 or M4 look particularly good neither. But what's interesting about this new 2-Series coupe's design, is that it resembles nothing else in BMW's lineup.
I mean, sure, that long hood sorta looks like the Z4 and the side profile retains the old car's clown shoe shape, but those headlights and grille aren't shared with anything else in BMW's lineup. Neither is the rear fascia. The 2 Series coupe doesn't even look like its own Gran Coupe sibling.
Actually, they're not even the same car. While hardcore BMW fans were running in the streets with burning pitchforks when BMW announced that the new 2 Series would be based on a MINI Cooper and powered by a front-biased four-cylinder drivetrain, it also said that the coupe would retain its longitudinal straight six layout and that would be the foundation for the next-generation M2. Well here we are. BMW wasn't messing around. It's exactly what we enthusiasts asked for.
Well, not exactly. You see BMW removed the manual transmission option from this new M240i. It also only comes with all-wheel drive now. At least, it does here in Canada. But none of that matters. Don't worry. Because it's as fast off the line as the last-generation M2 (0-96 km/h in 4.3 seconds). And it's not even an M2!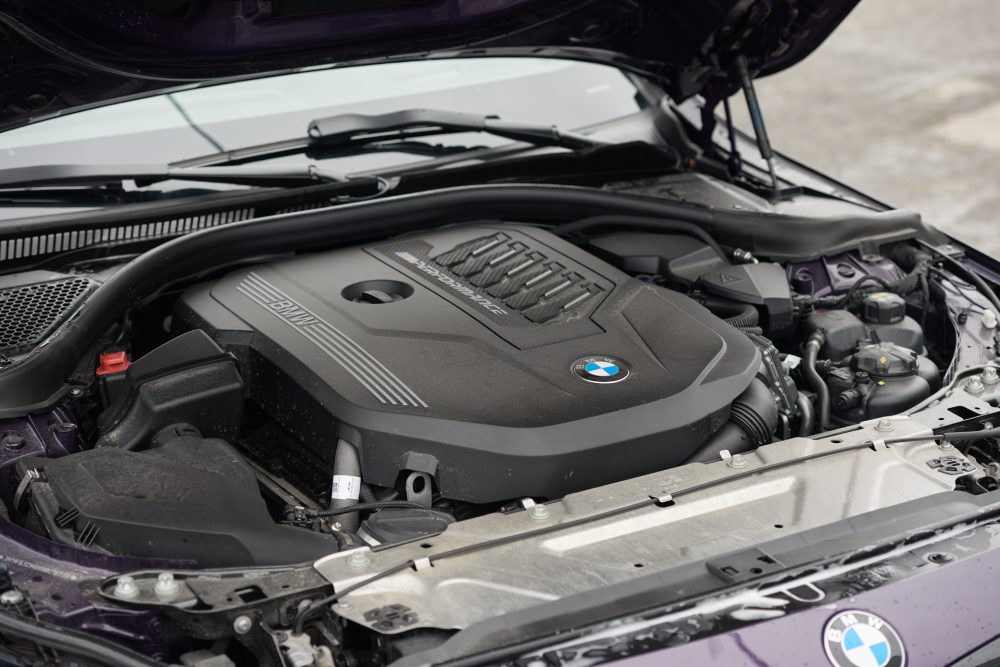 That's because power comes from BMW's ultra potent B58 engine, a 3.0-liter turbocharged inline six that's good for a healthy 382 horsepower and 369 lb-ft of torque. That engine is mated to an eight-speed automatic transmission. Pricing kicks off at $56,950, but in typical BMW fashion, the options list is ridiculously expensive. My tester stickered at a whopping $68,595, which is still cheaper than a Supra. Laughing my fucking ass off.
Oh, The Drive
Set the 2022 BMW M240i to Sport Plus mode, remove traction control and launch out of the hole, and it'll immediately transform your face into a giant grin. Because it rides on the same CLAR platform as the M3, the entire car feels hyper solid, with fantastic weight distribution and a magnet-like center of gravity. The expression "she gets out of the hole" couldn't be more appropriate here. And although my press unit was fitted with winter tires, it never sat there hunting for grip. It always just squatted down and launched forward with anticipation.
That's partly thanks to BMW's excellent xDrive all-wheel drive system that never gets in the way of the driving experience. If anything, the M240i feels more like a rear-wheel drive machine than its predecessor. It just generates more grip while being easier to drive at the limit. Once that rear end kicks out – because it will -, one simply needs to redirect the car to the desired direction with a bit of throttle input, and she's back in her line. It's so bloody efficient it makes me sick.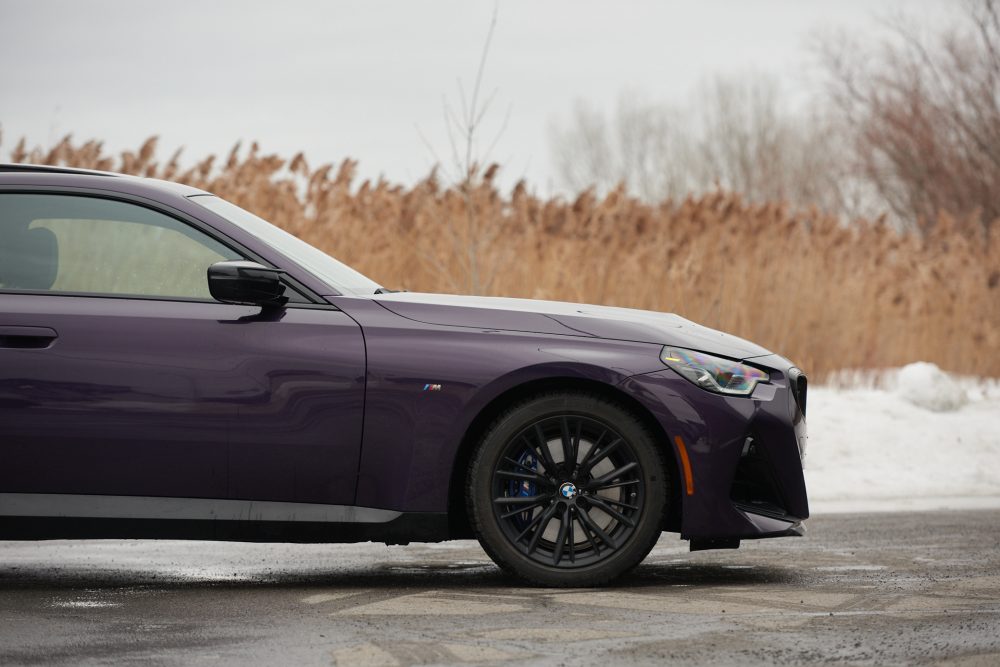 Good handling dynamics are only part of the M240i experience. Its drivetrain is the true star of the show. Punch the accelerator pedal and there are no delays. No lag. It just puts the power down and keeps puffing all the way to redline. Even when it's bouncing off the rev limiter, this engine feels like it still wants to go. That's how visceral the drivetrain is.
BMW continues to pump in fake exhaust sounds through the cabin, but you'd never know it's actually fake from how organic it all feels. There are even cute backfires when you lift off the throttle, although BMW tells me those are fake as well. Meanwhile, ZF is proving to the entire planet that it now dominates the art of the automatic transmission and that dual-clutch units are officially obsolete.
The M240i shifts so quickly, so fluidly and so naturally, that you'll quickly forget the manual transmission even once existed for this car. Yes, me, the all-time stick-shift dude is saying that the automatic is great. That's how fucking incredible modern BMWs have become.
While the M240i's exterior looks a little weird, the interior is all BMW in the sense that the dashboard design is pretty much identical to a 3 Series and the build quality is on par with the best machines we've seen from this carmaker. I'm a personal fan of the BMW M stripes inside the doors (another option). They also light up at night, while acting as a hazard signal when the door is opened and the car is turned on. Cool as hell.
The full digital gauge cluster is clean, well presented and easy to grasp, while BMW's iDrive infotainment system is hands down one of the best in the business thanks to the fluidity of its controls and the quality of its interface.
Ironically, the climate control settings – all controlled via hard physical buttons – aren't as easy to operate. BMW also still masters the art of messing up a gear lever's design and shift pattern. Although this is still one of the few automatic cars that I prefer shifting with the gear lever instead of the paddle shifters.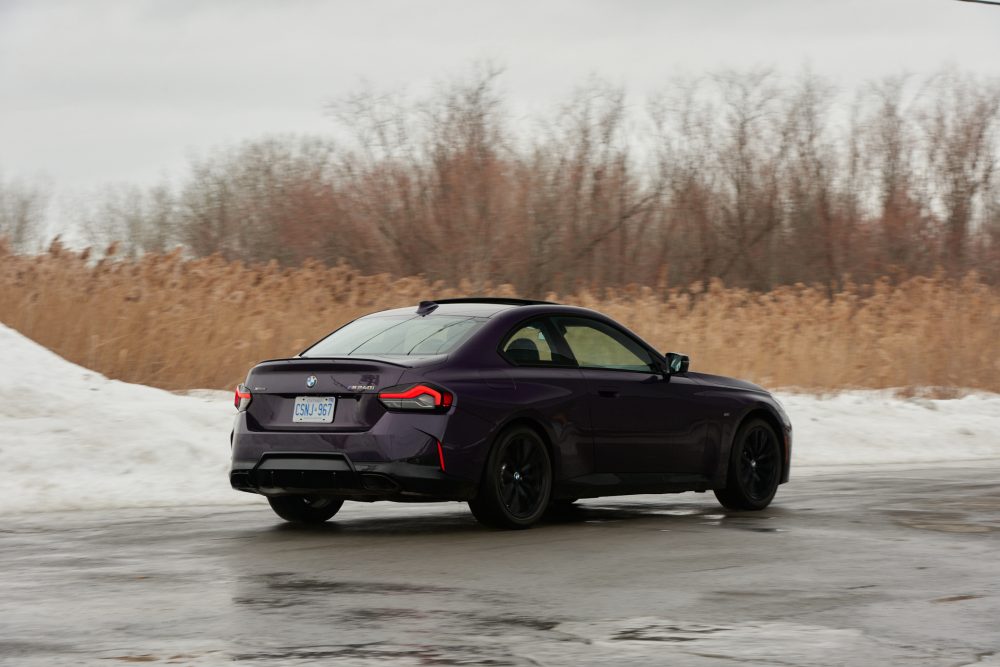 Look, the 2022 BMW M240i is a wonderful car, especially if you're an enthusiast like me. It proves BMW hasn't forgotten us and still knows how to build the machines we want to drive, even if its future is electric. So please, stop complaining that the manual transmission is gone and go out and buy one. We need more cars like this on the road to create future classics. It might also motivate Toyota to finally build its own goddamn Supra.
Clavey's Verdict
Review of the 2022 BMW M240i by William Clavey
Sports Cars
Potent drivetrain
Fun to drive
Overall quality
Looks a little weird
Not all that practical
Expensive options
Clavey's Corner is located in Montreal, Quebec, Canada. Prices and trim levels discussed in this article reflect the Canadian car market.
Special thanks: BMW Canada
Contact the author: [email protected]