The 2023 Land Rover Range Rover now has the very difficult mission of justifying its high price tag. I say this, because, well, it's no longer the only kid on the block. Pretty much all luxury carmakers now sell some form of plush SUV, and some of them, like the BMW X7 or the Aston Martin DBX, are damn good at copying the Range Rover's promise of blending off-road capability with the plush ride of a luxury limousine. What does this fifth-generation model, all-new for the 2022 model year, do that is so special this time around? I drove one during a full week to find out.
Elegant, Bold and Iconic Design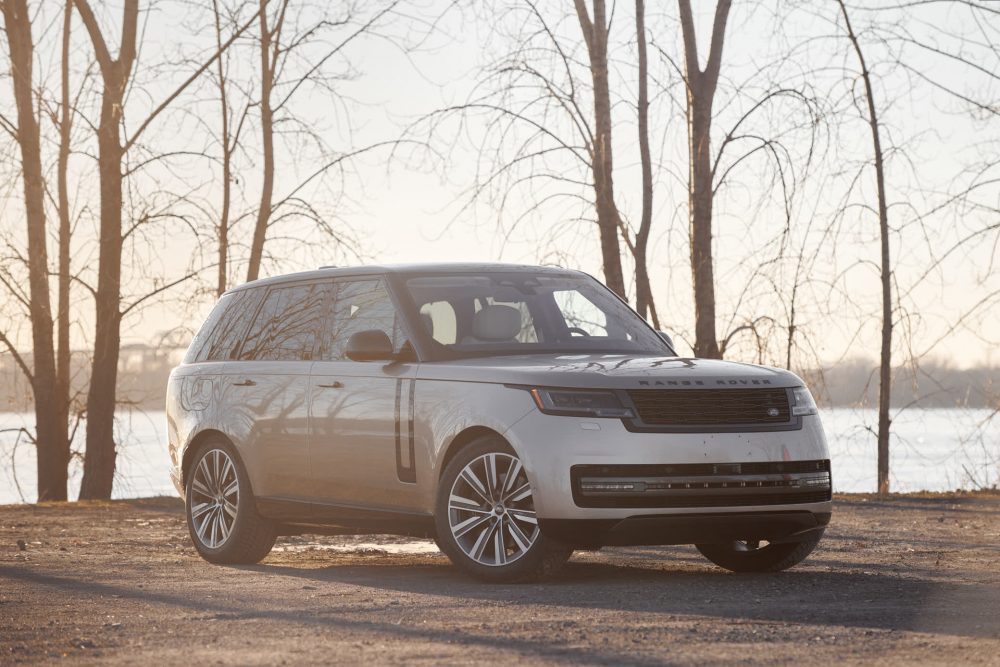 An all-new Range Rover typically also comes with an all-new, iconic design. While many will argue that Land Rover's official flagship is the Defender, the Range Rover has carved out an iconic niche of its own over time. The model harkens all the way back to the late 1960s where it arrived as one of the first, true sport utility vehicles. If America had the Chevrolet Suburban, the British had the Range Rover acting as the quintessential family hauler that could also double down as a capable off-roader.
This new one, which was designed by Gerry McGovern, does a fantastic job of honoring the vehicle's heritage all while projecting it into the future. I personally love how its rear end tapers and cuts off abruptly into a clean, flat and minimalist fascia. The front section also has a soft, friendly look to it thanks to its rounded off edges and clean design. From the side profile, however, this Range looks properly square and business-like, but also elegant and robust thanks to its short overhangs and sporty stance.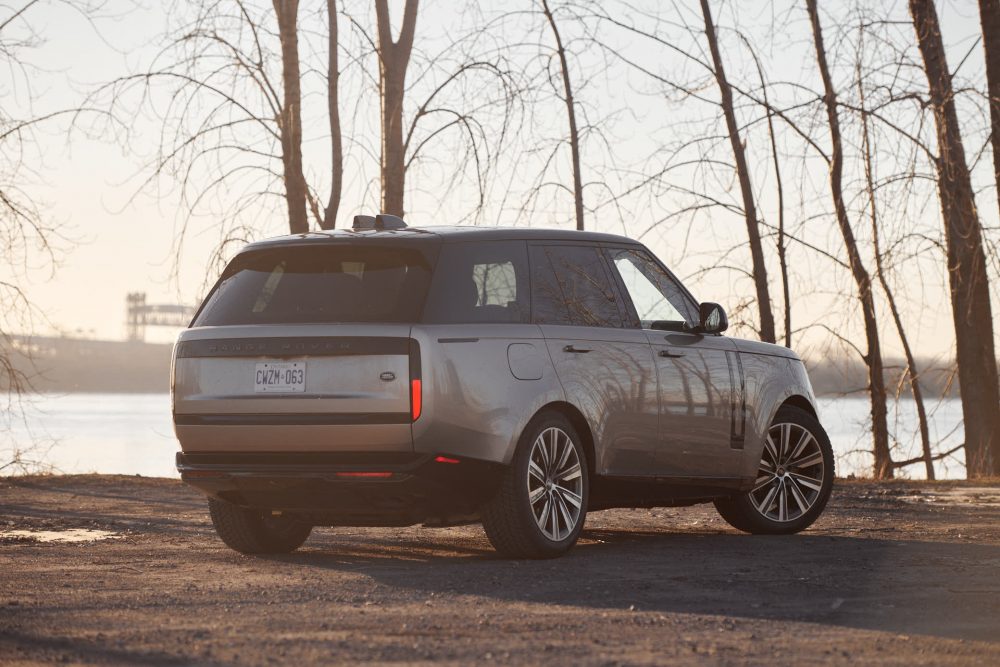 My tester was the short wheelbase model which, in my opinion, is the best looking of the two available lengths. While the long wheelbase Range Rover can be had with a third row of seats, this short one is a five-seater only. It's also possible to equip a long-wheelbase Range Rover with massive captain chairs and a full array of executive-level creature comforts, similar to what you'll get from a full-size luxury sedan like, say, a Lexus LS500.
Everything about this Rover is new, starting with the company's MLA-Flex modular architecture which was designed to support gasoline, plug-in hybrid and fully electric drivetrains. There's also the return to a partnership with BMW for the development of a V8 engine. This is what powers the one you see here, a P530 model that hides a twin-turbocharged 4.4-liter V8 underneath its hood, essentially the same engine as the one you'll find in the also revised for 2023 BMW X7 M60i.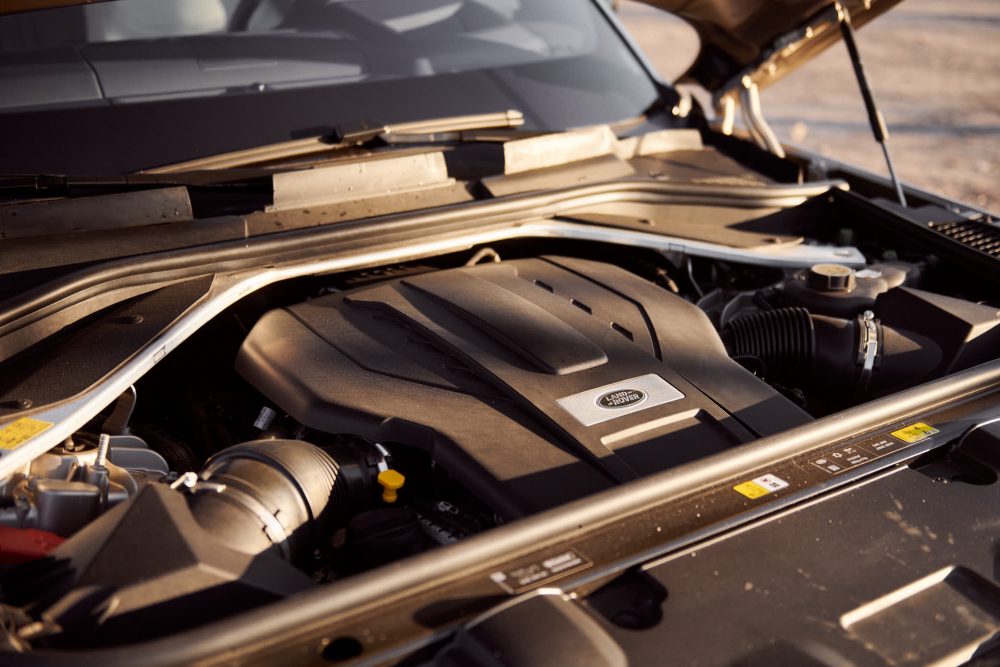 Thanks to 48-volt mild hybrid technology, this engine is good for a stout 523 horsepower and 553 lb-ft of torque. It's mated to the same ZF-sourced eight-speed automatic transmission as in its corporate cousin. All-wheel drive is of course standard, being a Land Rover product, while an available air suspension allows the driver to adjust this SUV's ride height to better adapt to its terrain.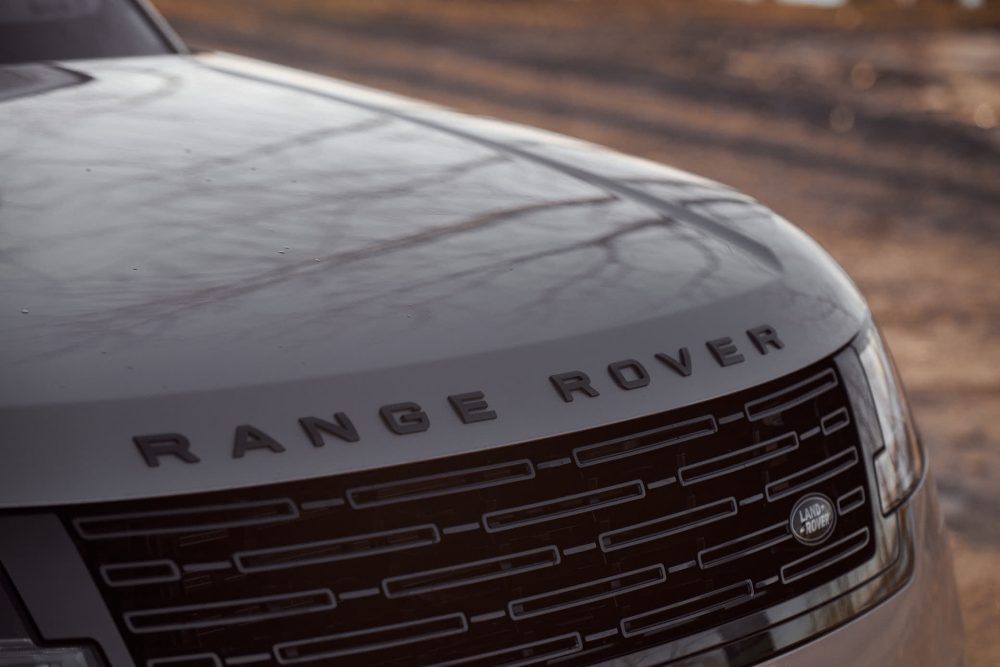 In typical Range Rover fashion, pricing isn't cheap. It also spikes quickly due to the extensive levels of available customization. In short wheelbase form, these things kick off at $150,400. My example, a First Edition model, had a ridiculously high price tag of $189,650.
A Clumsy Cloud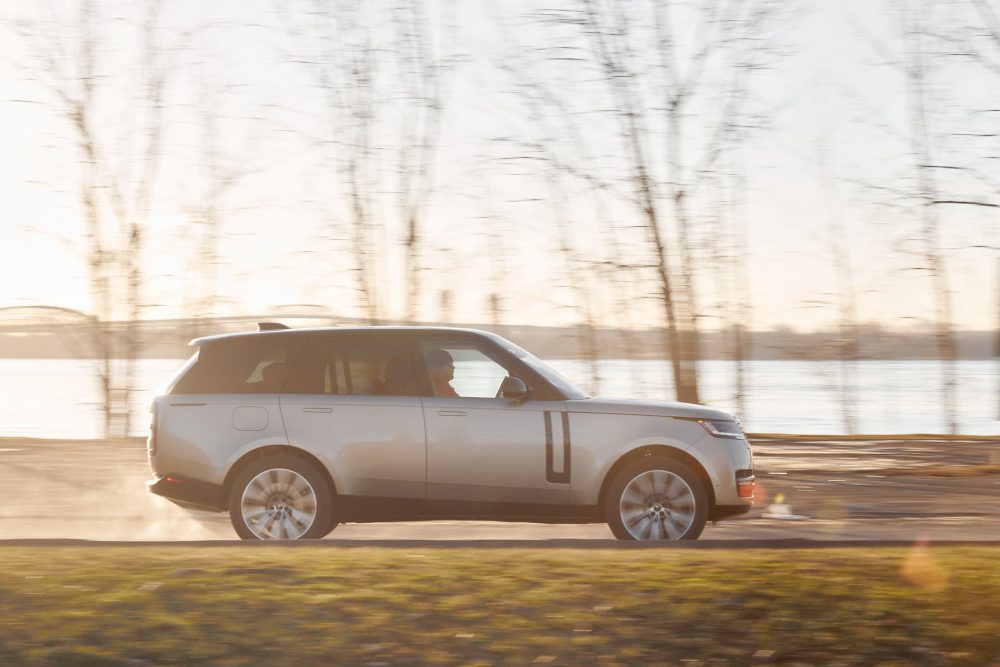 The best way to sum up the 2023 Land Rover Range Rover's handling, is by calling it a very plush and fancier version of the BMW X7. Yes, I'm well aware that Land Rover fans will probably want me dead for writing this, but that's really how it feels from behind the wheel.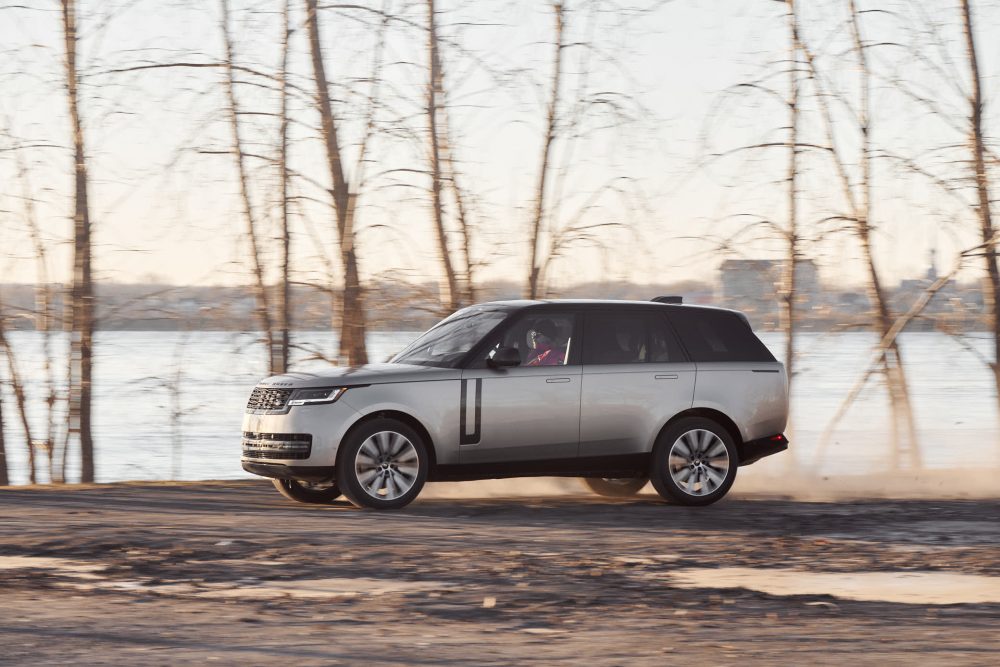 Ok, fine, it's a lot plushier than the BMW in the sense that it basically glides over the road. That's a very nice feeling indeed, but only if you're driving the damn thing casually. Because if you gun the throttle in Comfort mode, that front suspension is so soft that you'll feel the entire front end point its nose towards the sky. During the process, the front axle feels ultra light, which can feel unsettling at times, especially on slippery surfaces.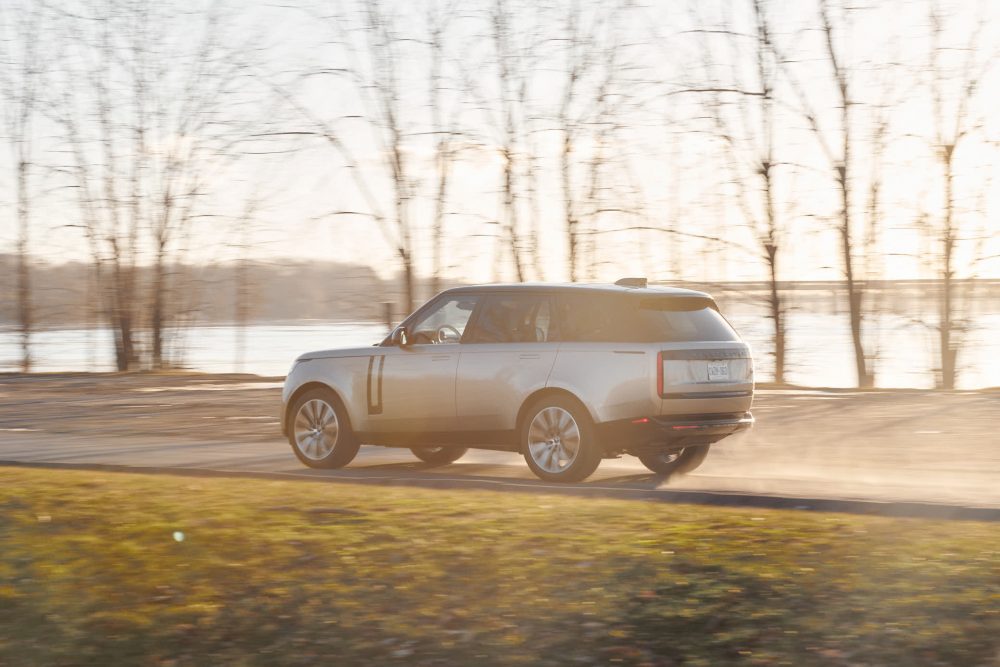 Needless to say, the 2023 Land Rover Range Rover is highly smooth and comfortable, all the time. But if you have a bit of a lead foot like yours truly, you might prefer Sport mode. That's where this Rover drops its suspension, hardens its steering wheel and simply performs with considerably more focus. I found myself leaving the truck in this mode simply because it better suited my driving habits. Even in Sport mode, the Range Rover is always a comfortable place to be.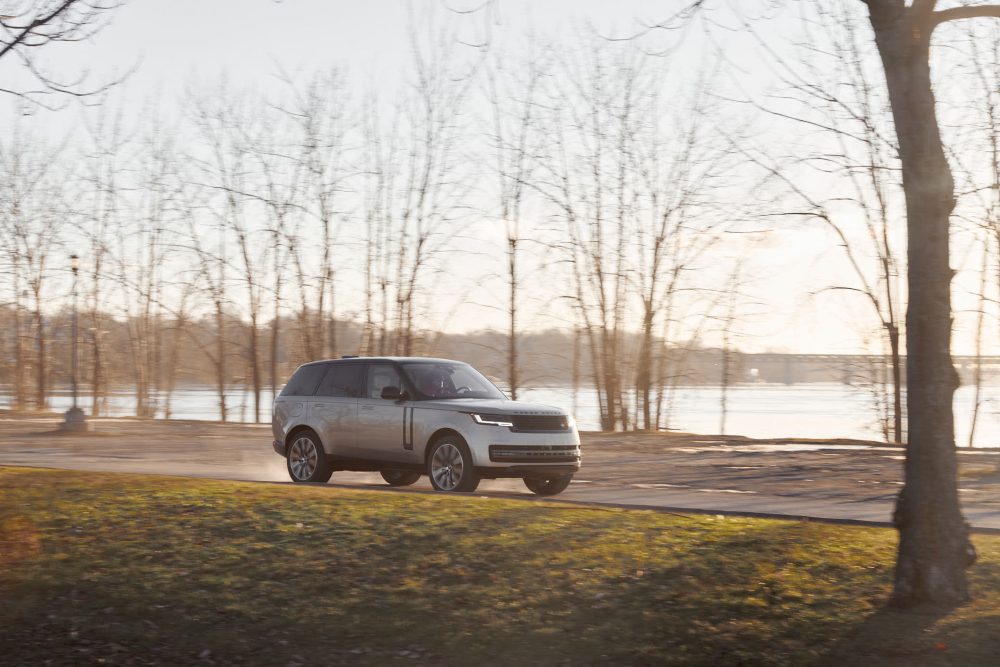 I have absolutely no complaints about the V8 engine's power delivery, which is also why it feels just like driving a variant of the X7. BMW's N63 engine has been a sweetheart in all the vehicles it has powered. It simply delivers in both horsepower and torque, but also in how urgently it wakes up and puts the power down. Coupling this engine to the ZF 8HP gearbox is hands down a match made in heaven.
Just like in a Defender, a Range Rover allows you to cycle through a wide range of available pre-configured modes to take on different kinds of terrain. Unfortunately, the not-too-intuitive infotainment system makes finding some of the car's features somewhat frustrating. Everything is just too damn touch-reliant, and the system itself is laggy at times, so most of the time, you just end up cursing at the screen.
But perhaps where this SUV truly sets itself apart from a German equivalent, is in its immensely plush cabin, high-quality materials and Sheikh prince levels of extravagance. The fact that my example had a rich, creamy leather interior definitely accentuated its business-class luxury promise. Everywhere you look and touch inside a Range Rover, you're greeted to something that feels expensive.
From the soft-touch headliner to the thick massaging seats, either up front or in the rear, this thing constantly reminds you that you're sitting inside an exquisite machine. Even the tremendously complicated and ridiculously slow electronic system to lower the rear seats is a thing to behold.
Once stowed, these seats give way to 2,364 liters of total cargo space, which allows this range Range Rover to be more practical than most midsize SUVs, like a BMW X5 (2,047 liters) or a Mercedes-Benz GLE (2,011 liters), but still a tad more compact than, say, a BMW X7 (2,559 liters). I'm personally a huge fan of those tiny rear-facing seats that can be installed on the tailgate. Yes, those are covered in genuine leather as well.
Essentially, what the 2023 Land Rover Range Rover does to convince consumers that it's still the king of expensive luxury SUVs is arriving to the party with more bling, more styling and more executive-ness than its competition. And you know what? It actually works. While underneath its fancy skin essentially lies a heavily reworked BMW X7, there's no denying how iconic and unquestionably ostentatious Land Rover's flagship utility vehicle has become.
Clavey's Verdict
Review of the 2023 Land Rover Range Rover P530 SWB by William Clavey
Luxury Mid/Full-size SUVs
Stunning design and interior
The smoothest riding SUV currently on sale
Powerful and refined V8 engine
Clumsy handling in Comfort mode
Finicky infotainment system
Priced like an Egyptian temple
Clavey's Corner is located in Montreal, Quebec, Canada. Prices and trim levels discussed in this article reflect the Canadian car market.
Special thanks: Land Rover Canada
Photography: Guillaume Fournier
Contact the author: [email protected]