I'll be honest and blunt. I have a very twisted love-hate relationship with VW and Audi. On one end of the spectrum, I'm in love with their designs, driving feel, and performance. On the other, I rage over their pretentious corporate image, legendary crappy reliability, and overpriced maintenance costs.
And these days, with dieselgate, there are a lot of reasons to hate the Volkswagen group.
But it doesn't hide the fact that the German giant is capable of delivering seriously impressive products. That being said, as with all conflicted relationships, the best attitude to adopt is to focus on what's good instead of what's bad.
In Audi's case, it's the S3, a car so impressive that it may have what it takes for me to forget the things I hate so much about the brand.
More Than a Luxed-up Golf R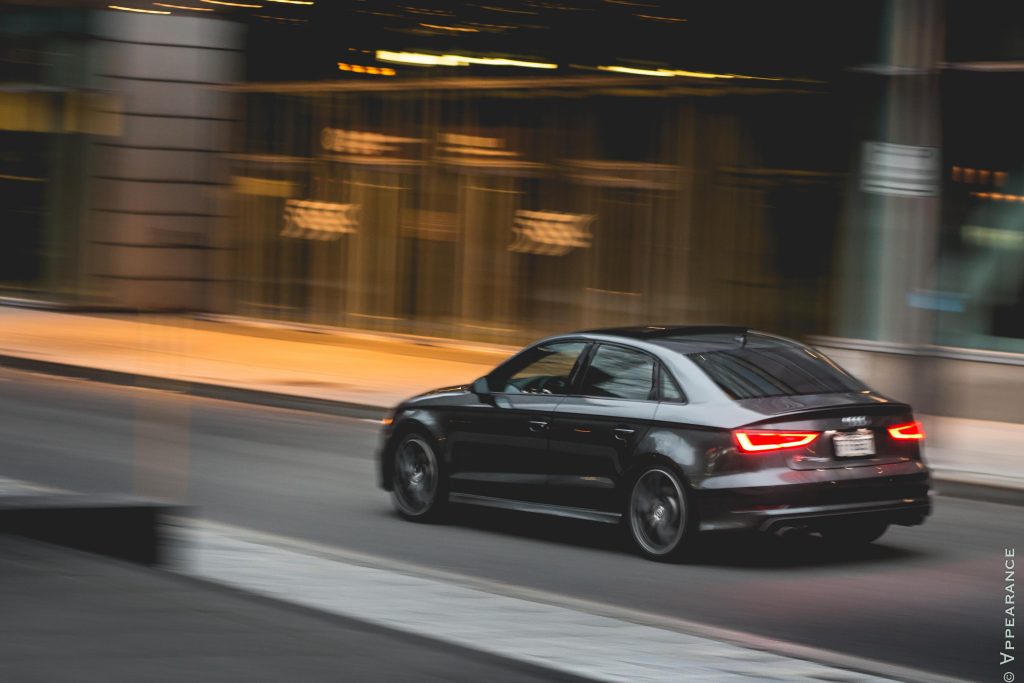 On paper, it's really hard to justify why you'd pay a premium for the Audi S3 versus the Golf R. Both share the same superb MQB platform, both are all-wheel-drive, and both use the same drivetrain: the proven and still seriously bitchin' EA888 2.0 liter, TFSI turbocharged 4-cylinder engine good for 292 horsepower and 280 lb-ft of torque.
Also, the S3 sedan is less practical than the hatchback Golf.
So, what gives?
This: unlike the Golf R, the S3 exists for the boy racer who suddenly has to wear a suit to go to work. That premium look, the upscale interior, the 4 rings, the fact that it's the sedan, all add up to a much more mature and businesslike package. And for some people, that's important.
No other car has spoken to me as much as the S3 did. I'm right smack in its target demographic; a gen-y, single, "active", addicted to performance, required to wear a nice shirt to go to work, and doing, what some would consider, well for my age.
This should be my car.
The S3, with its quad exhausts, lowered stance, beefed up brakes, extended rocker panels, and S4-inspired front end, doesn't look like a pimped up Golf, but rather a seriously competent and perfectly proportioned compact luxury German Q-ship that can easily trade punches with a Subaru Impreza STI on a snow-covered back road.
My tester came in the exquisite Daytona Grey Pearl Effect paint, the Technik package, complete with navigation, Bang & Olufsen premium sound system and other gizmos, the Advanced Handling package, which comes with Audi's magnetic ride suspension and 19 inch wheels, as well as the Black Optics package which gave my S3 a nice darkened presence thanks to a high-gloss black grille, window trim, and body-colored mirrors.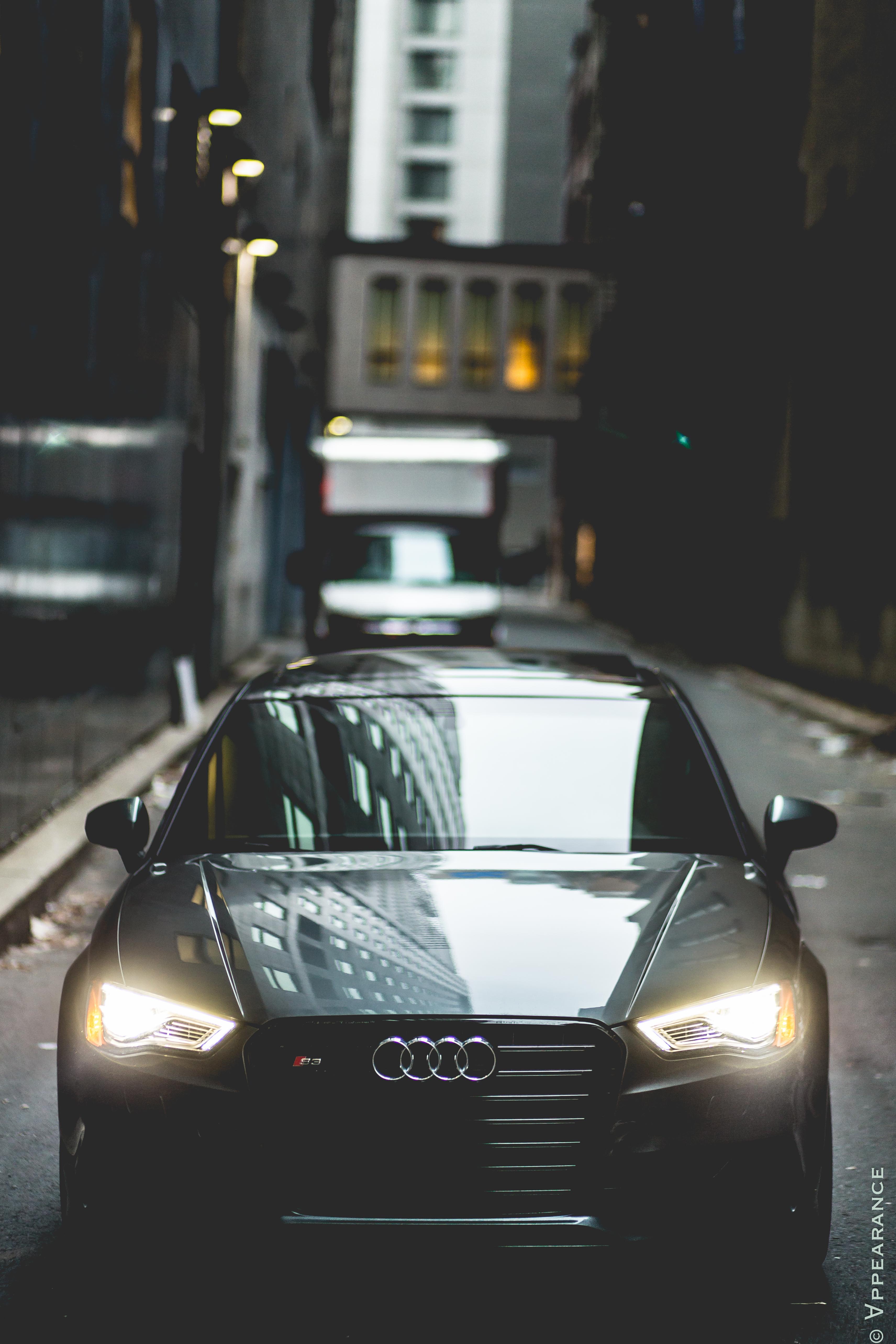 An Audi S3 starts at $45,400, while my tester, equipped the way it was, sells for just over $52,000, which, although all these packages make the car significantly desirable, the price tag is rather expensive for an overpriced Volkswagen.
There, I said it.
Mechanical Differences you Can Actually Feel
There are, however, some mechanical details that do work in the S3's favor to differentiate it from its hatchback cousin. For instance, that magnetic ride suspension, although it is sold as optional equipment, is a feature usually offered in cars that cost much, much more. It also adds extra levels of depth in the way the S3's chassis can be set up.
Thanks to Audi's MMI interface, which is controlled by an intuitive knob conveniently placed on the center console, not only can the driver modify the car's engine mapping, transmission speed, and exhaust sound, but can also alter the suspension to either Comfort, Dynamic, Individual, or Auto; a setting which lets the magnetic shocks adapt within milliseconds according to driver input and road conditions.
For Quebec roads, that suspension is a keeper.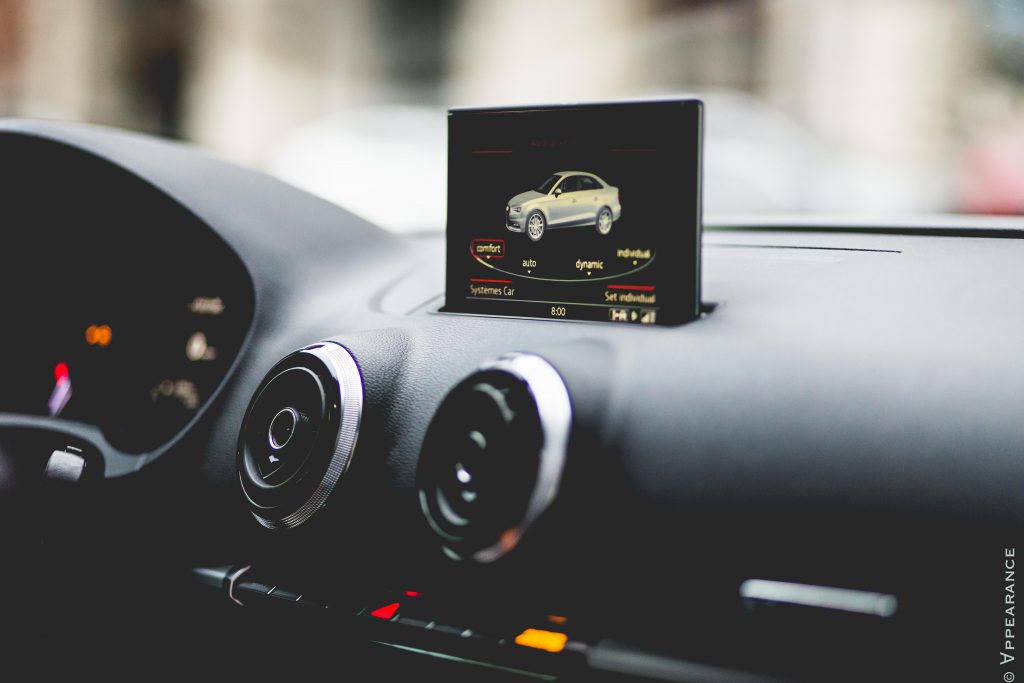 As with most cars that offer an array of possible settings, it took me a while to find the S3's perfect configuration. Eventually, I just turned everything to Dynamic and turned everything else off.
Dynamic is stiff, loud-er, and properly quick.
DCT, launch Control, and Exhaust Farts
Leave the S3's DCT 6-speed dual clutch transmission in automatic, hold down the brake pedal, floor the throttle, release the brakes, and hang on. Thanks to launch control, the S3 catapults to 100 km/h in 4.4 seconds flat, numbers which start to resemble those of a Porsche more than those of a Volkswagen.
Hot damn. It's quick!
So quick in fact that the S3 surprisingly equals its bigger brother, the S4, in the sprint. That 2.0 liter turbo, once the boost comes on low in the rev range, delivers massive linear power all the way to redline, letting out an authoritative, yet respectfully muffled bellow along the way. It also emits the traditional exhaust farts when changing gears. This is, of course, the quintessential German way of delivering power: no nonsense, let's get the job done, in the most efficient possible way.
Jesus Christ the S3 is fun to drive.
Audi seem to have completely recalibrated the chassis to pull it away from anything that resembles a Golf. It may ride on the same platform, but Audi's Quattro all wheel-drive system shines through. As in the Golf, you still get a transverse engine mounted ahead of the front wheels, causing understeer when entering a corner too fast. In my case, I was driving with winter tires on frozen, early December tarmac, constantly looking for grip.
Once the S3 understeers though, simply turn the wheel where you want to go, hold down the throttle, and the little Audi suddenly gracefully drifts and leaps forward with gusto.
You drive this car with the throttle, like you do in a rally car. It finds grip all the time.
This is, without a doubt, a very odd way of calibrating a front-wheel drive bias chassis, but it nevertheless gets the job done fantastically well.
What makes the S3 that much more special is that all of this performance is coated with Audi cream and luxury. It feels mature in its madness.
Perfectly Packaged Performance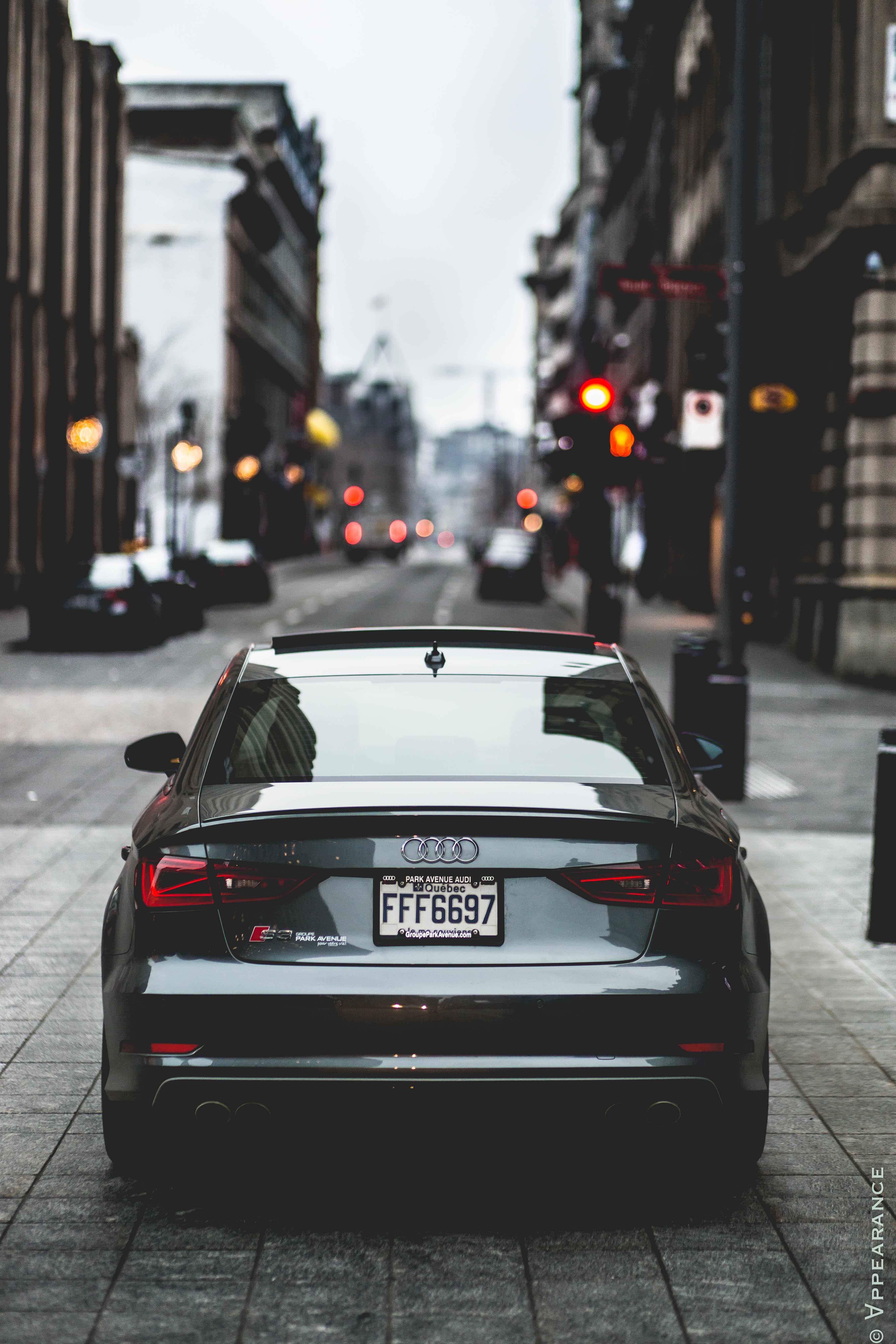 For the longest time I've been complaining that cars are becoming too big. And here we are with an astonishing small sedan and I am complaining again.
Because, ironically, the S3's best quality also happens to be its biggest flaw.
The size, in my opinion, is perfect. It hearkens back to older Audis, the ones the gen-y's grew up with: the 2000-ish, B5 S4. This is, I believe, why we find the S3 so attractive. Also, thanks to an aluminium hood and front fenders, this compact German sedan only weighs 1,451 kg.
Its bigger brother, the S4, may have the more advanced Quattro all-wheel drive system with torque vectoring, but the S3's power-to-weight ratio and tighter proportions make it a much more athletic car, especially when comes time to place it where you want it. Driving around town in this little thing is a blast, it's responsive, tight, and tucks in anywhere without a fuss.
But it still costs $45,000.
For a sedan smaller than a Chevrolet Cruze. Also, like the A3, the S3 feels more Volkswagen than Audi. Even if the interior looks amazing and distinct, the fit and finish is excellent, the seats are superb, and ergonomics sublime, it still feels like it came from a Golf. It doesn't feel Audi enough.
That being said, while the S3's competitors may be the Mercedes-Benz CLA45 AMG or BMW M235i, who both feel like premium products from the ground up, I don't believe these cars are the S3's biggest problem.
In my opinion, the S3 belongs in the pocket rocket club with the Impreza STI, Golf R, and upcoming Focus RS and Civic Type R. The Audi simply happens to be the only one of the bunch who actually grew up.
Clavey's Verdict
Review of the 2016 Audi S3 by William Clavey

Compact Luxury Sport Sedans

+
+ Serious performance for the price.
+ Perfect exterior dimensions and proportions.
+ Very comfortable and elegant daily driver.
–
– Options make this car expensive.
– Feels more Volkswagen than Audi.
– Not the most practical car.
---
Clavey's Corner is located in Montreal, Quebec, Canada. Prices and trim levels discussed in this article reflect the Canadian car market.
Special thanks: Park Avenue Audi
Photography: Myle Appearance
Contact the author: [email protected]