The 2021 Chrysler Grand Caravan is not the kind of car I typically put on Clavey's Corner. It's a minivan. I don't do minivans, I do cool, fun sports cars. But, when FCA Canada invited me to a "uniquely Canadian" product reveal, I couldn't help but be interested. All Canadians will tell you that when they find out about a car that's sold only in their market, they all kind of jump with joy. Plus, this one is actually built in Canada, which makes it even more heart-warming for us.
Windsor Proud
Although the Caravan may seem like a boring vehicle to many automotive junkies, it's hard to get around how successful it has been for over 35 years. Thought out by automotive guru Lee Iacocca – the same dude behind the Ford GT that beat Ferrari at Le Mans – the Caravan brought to middle class families an affordable, practical and different kind of people hauler, one that was purposely built for the daily grind.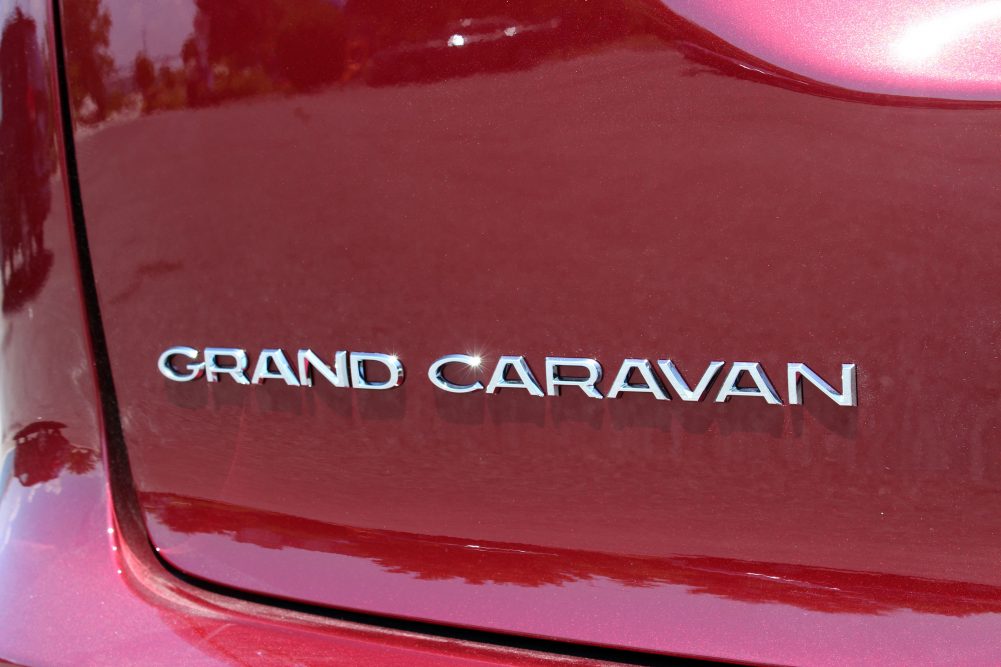 I mean, 15 million of these things have been sold worldwide since its birth. Fifteen million! That's a hell of a lot of vans. Plus, they're built in Windsor Ontario, which is pretty darn cool if you're not American.
As this point, I'm sure you're wondering why it's called a Chrysler and not a Dodge. In all fairness, FCA didn't have a direct answer for us on that one, but what you need to understand is that the old Dodge Caravan, the one that would sell for 25 grand after several incentives, is now gone. As FCA Canada so eloquently put it: "we've been kicking the can long enough with that thing", meaning it was an old car that inevitably had to go.
You may also be aware that Chrysler also sells the
The old Caravan was adored by consumers for precisely that reason. People could get their kids in a minivan for roughly the same price as a midsize sedan.
Hence this 2021 Chrysler Grand Caravan, essentially a watered-down Chrysler Pacifica. In the U.S., it'll be sold as the Chrysler Voyager, something to do with the vehicle mostly being used for fleets over there. Since Canadians tend to prefer value-packed vehicles, and the the Caravan has now become a household one, FCA felt it was fitting to leave it on the car for our market.
Good Bones, But Higher Price?
Essentially riding on the Pacifica's architecture, the 2021 Chrysler Grand Caravan will also retain the tried and proven 3.6-liter Pentastar V6.  It's good here for a class-competitive 283 horsepower and 260 lb-ft of torque. Power will be sent to the front wheels only via a nine-speed automatic gearbox. Unlike the Pacifica, however, the Grand Caravan will not offer all-wheel-drive or a plug-in hybrid variant.
The idea of a back-to-basics minivan to replace the cheap Caravan is a good one, as many families can't necessarily afford a $40,000-plus family shuttle. I personally know three friends who ended up opting for a Dodge Caravan due to its dead low sticker price and appealing monthly payments. Value-packed cars are always appealing.
Unfortunately, that's kind of where this new Grand Caravan kind of misses the target. Base MSRP for this thing is $37,995, which kind of defeats the purpose.
FCA Canada has a logical answer for this. Obviously, this is a much more modern vehicle than the one it replaces. It gets better gas mileage, offers more technology and it's an overall safer, more refined vehicle. Consumers will also be getting more standard features for their money, things like an updated UConnect infotainment interface with Apple CarPlay and Android Auto, keyless entry and push-button start.
Also, remember that the old price was after several incentives. Dodge was basically giving them away due to the fact that the tooling had been long paid and its profit margins were thick.
But there's still a near $15,000 price gap between both. Also, at that price, the 2021 Chrysler Grand Caravan is uncomfortably close to a 2021 Toyota Sienna which will come with standard hybrid tech and the possibility of going all-wheel-drive.
That said, I'm sure Chrysler will have more interesting interest rates and incentives than Toyota, which should allow it to steal some import sales. Hopefully, the Grand Caravan will eventually get the same kind of price drop treatment as its predecessor. Honest to goodness cheap cars are rare these days, and Dodge had an ace up its sleeve with the old Caravan. Let's hope this new strategy works too. As for the full review, you'll have to wait until the end of this year to see me driving one.
Clavey's Corner is located in Montreal, Quebec, Canada. Prices and trim levels discussed in this article reflect the Canadian car market.
Photography: FCA Canada
Contact the author: [email protected]