The 2024 Hyundai Venue is a car you've seen many times on the road. So I totally get it if you decide to skip this review in favor of something a little more exotic. But the truth of the matter is that we currently live in very uncertain economic times. Many people have trouble getting by these days. So, it makes total sense that I talk about the cars that common folk can actually afford; the simple, no nonsense vehicles that won't cost you an arm and leg to own. Yes, those types of cars do still exist, although they are becoming rare. The Venue is such a car.
2024 Hyundai Venue Review: The Soul Of The Accent
This isn't the first time that I review the Venue. I drove this thing back in 2020 when it first arrived on the market. Not much has changed since, except for a slight reshuffling of the available equipment. This is still very much the same econobox on wheels than the last one I drove. It's also not an SUV per se, but rather a tiny car – in this case Hyundai Accent – that tries very hard to fit within the sport utility vehicle segment.
Because, guess what? These fucking things sell! I bet you didn't see that one coming. And what a great idea this was from Hyundai as Venue sales have allowed the carmaker to remain relevant in the subcompact space. For reference, while the Accent did have its glory years circa 2016 when Hyundai would ship, on average, 80,000 of them in the US and Canada alone, by the time the car reached the end of its production cycle in 2020, that number had dropped to a mere 19,000 units.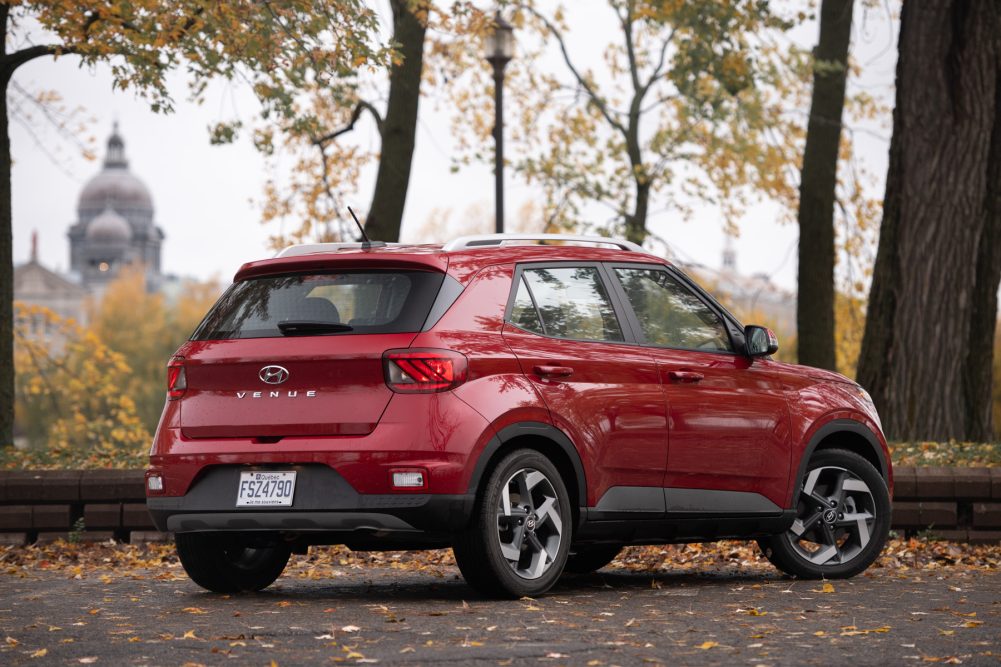 The 2024 Hyundai Venue, on the other hand, currently sells at the beat of about 25,000 examples per year. Sure, it's nowhere near where the Accent once was, but that's also because the subcompact segment in North America is all but dead now. People want big, flashy expensive cars with equipment now, even if, ironically, some can't really afford them.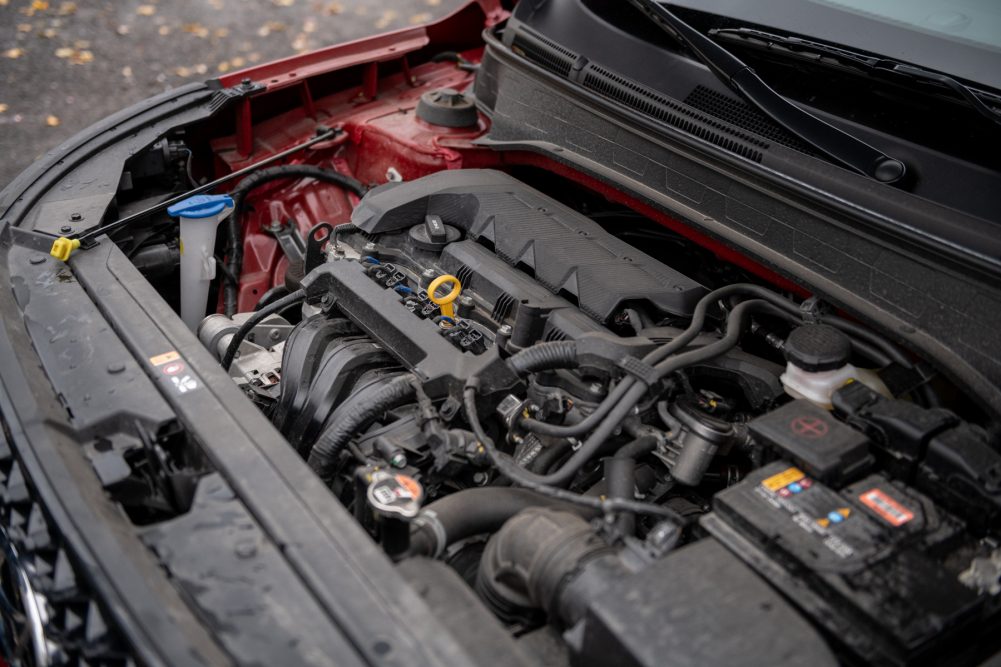 So, the Venue is still powered by what is essentially the old Accent engine, a naturally aspirated 1.6-liter four-cylinder that's good for fine 121 horsepower and 113 lb-ft of torque. It can only be paired to a continuously variable transmission (CVT). These things also only come with front-wheel drive. I know, the idea of an SUV that doesn't offer all-wheel drive is kind of dumb, but again, the Venue is not an SUV. It's a car fitted with a high roofline and a hatch. And you know what? I quite dig it. This is a cute looking urban runabout, something I could totally see my mother in law driving. As a matter of fact, she does drive a Venue!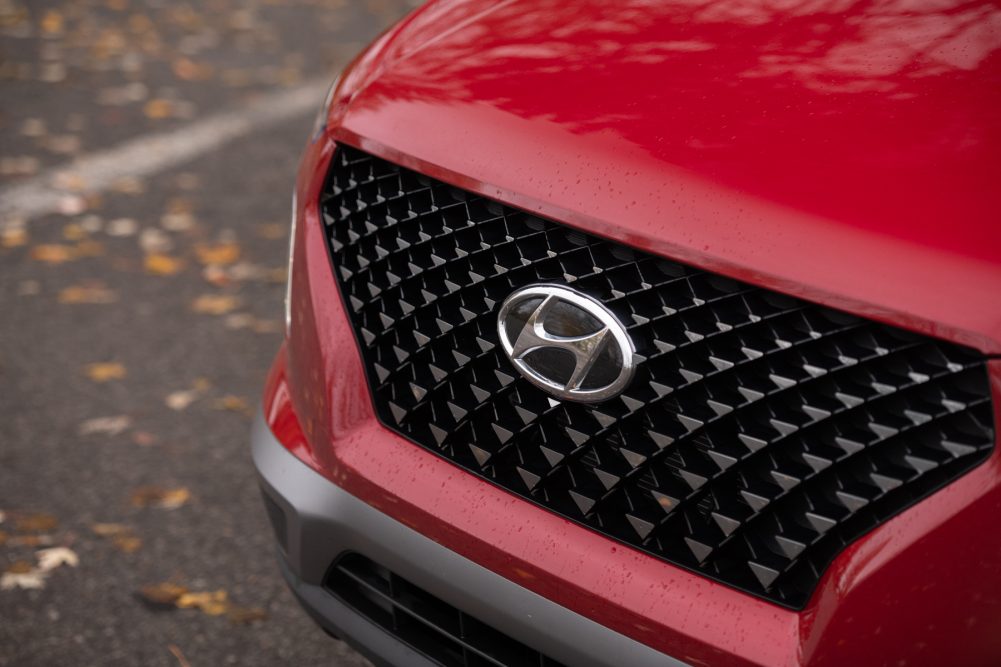 Pricing is, as expected, dirt cheap. With a starting MSRP of $20,899, the Venue is currently the most affordable vehicle Hyundai sells, even cheaper than the Elantra. Want to know how much the world has gotten expensive since the last time I drove the Venue? In 2020, this same car kicked off at $17,099. Yeah.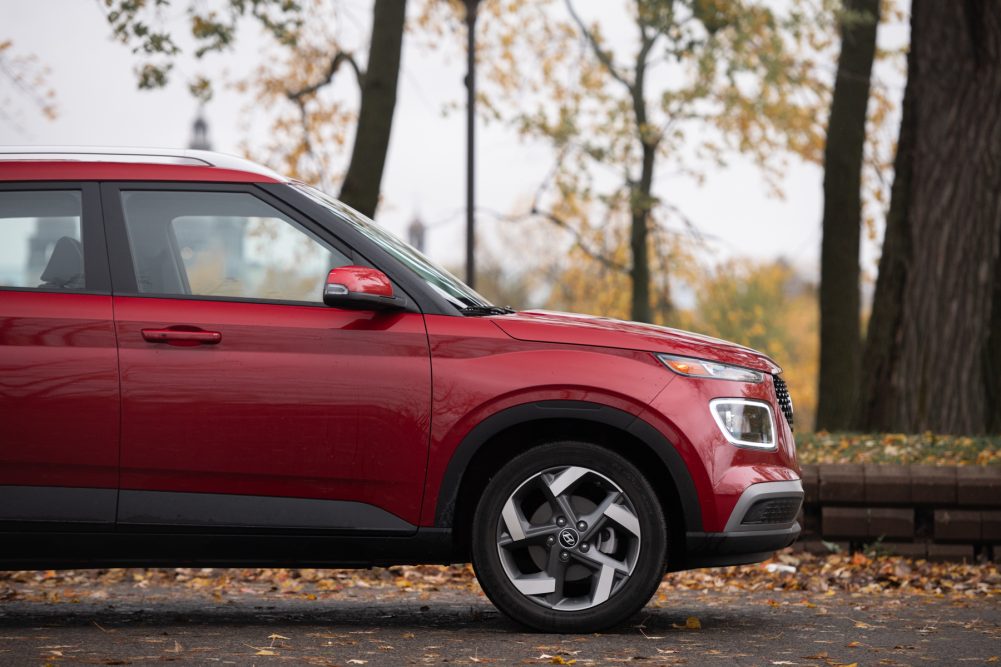 That being said, in this world of the inflation, a $20,000 car is still a steal. The Venue comes in three different trim levels; Essential, Preferred and Ultimate, like the one you see here. That one stickers for $25,399 and basically gets you superficial add-ons like 17-inch wheels, LED headlights and automatic climate control. Although the power sunroof is something I do wish would be available on the $25,546 Preferred model.
Urban Driver
I could sum up the driving experience of the 2024 Hyundai Venus as being just a car. Because, well, that's really what it is. It's not very powerful, it handles only fine and gunning the accelerator pedal basically makes a lot of noise and nothing happens.
Although, I must say, driving this thing really made me realize how spoiled automotive journalists such as myself have become. It's easy to get out of $150,000 Mercedes-Benz and start spitting all over the Venue for feeling cheap and being dead slow. But the truth is that this is the car we should all be driving. Because automotive journalists are poor as hell, especially these days.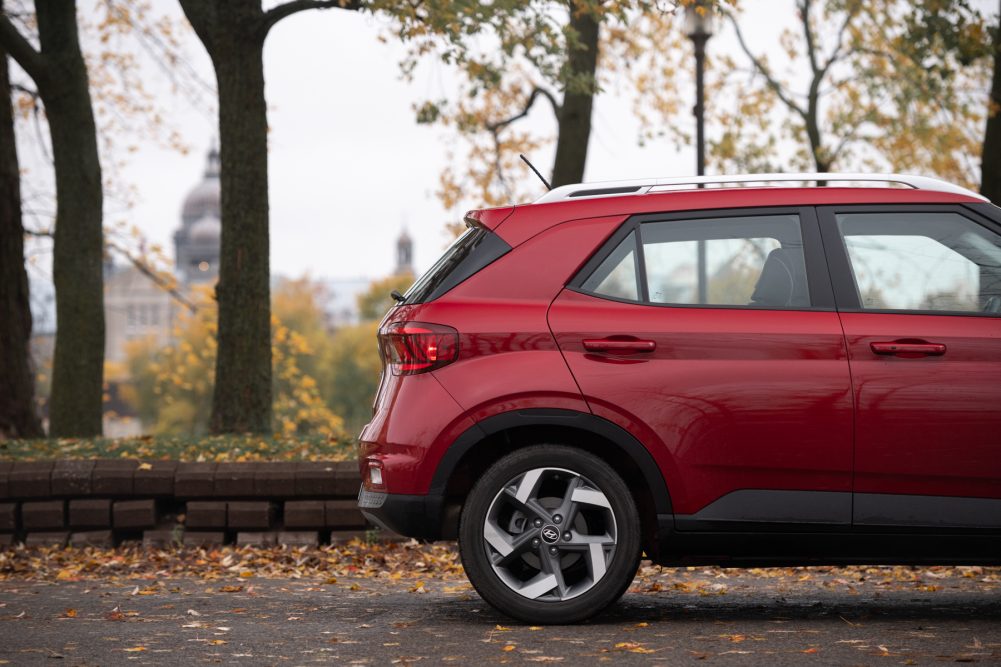 The thing is, the Venue never punishes you for being poor. It makes you realize that it's totally ok to not spend half of your paycheck on car payments. If anything, this thing rewards you for having cheaped out on your car. It's a quality that the Korean carmakers have historically always been very good at. In other words, there's value in the Venue. It never feels like a penalty box.
For instance, while slow, it sure knows how to tackle a corner without feeling like it'll lose a wheel or topple over. I've driven SUVs costing twice this much that handled way worse. The Venue has cheerful driving dynamics that make it super fun to toss around town. Enter a corner full boil with it, and will only vaguely chirp its tires. Its chassis is rock solid and there are no unwanted squeaks and rattles inside. I've heard some of those posh Mercedes press cars.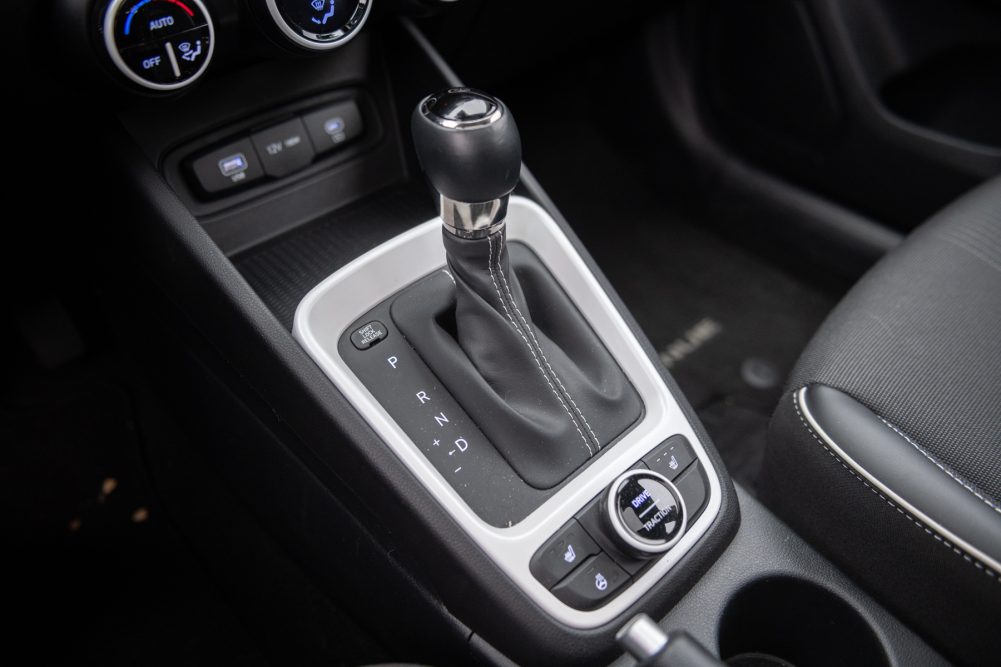 Perhaps where the Venue shines the brightest is in the effectiveness of its tiny drivetrain. While not at all refined nor technologically advanced, this humble engine does what it is asked to do. Yes, it's buzzy at full throttle, but it delivers when you ask it to, even allowing itself to rev up to redline when needed.
The CVT is also great – for a CVT that is – in the sense that it knows what you want from it and simply obeys. Never is it a nuisance. At the end of the day, even after driving the Venue like a hooligan because I just didn't care, it returned a 7.6L/100 km consumption average. That's totally fine!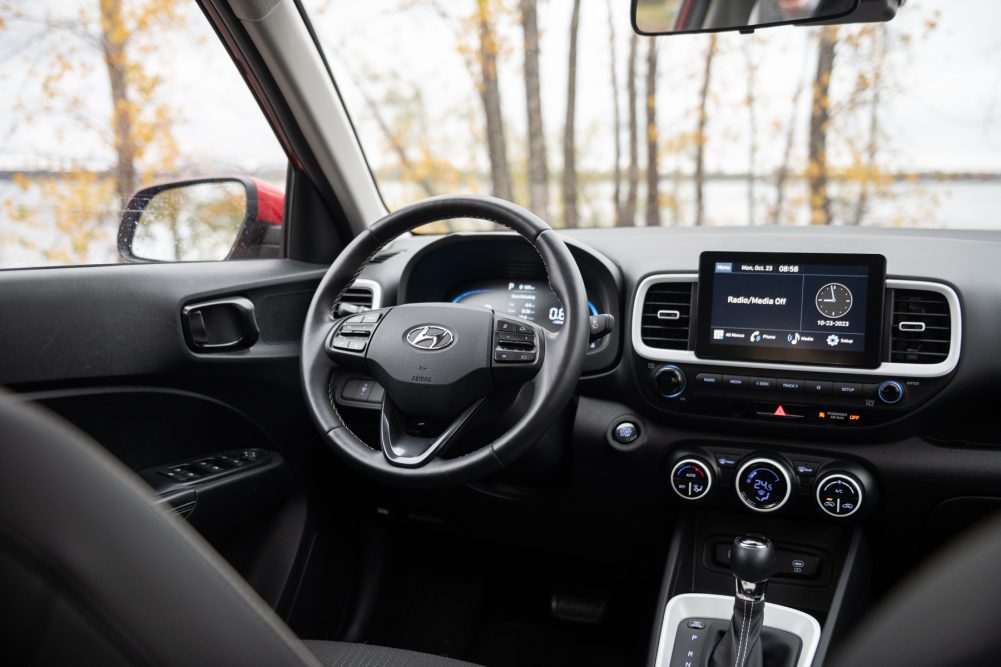 Inside, again, the Venue doesn't try to be something it's not. Instead, it focuses on what it is and tries to do it well. Build quality is honestly impeccable, especially considering the price Hyundai is asking for it. Materials are cheap at times, but it's never all that bad. The infotainment system offers nothing fancy, but having wireless Android Auto/Apple CarPlay in a car of this price bracket is always appreciated.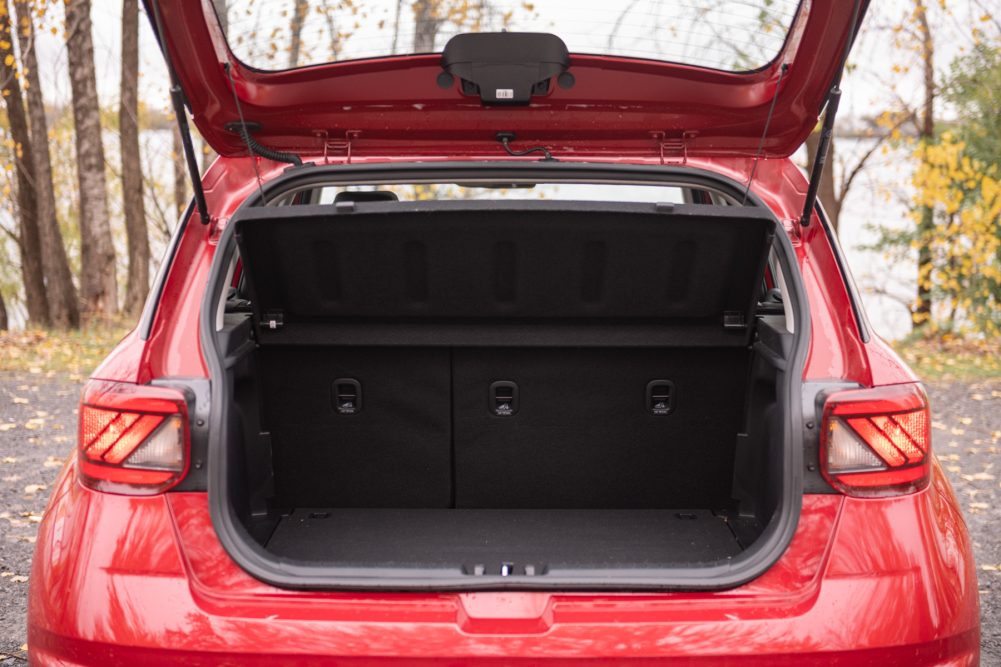 The seating position is fantastic. The high roofline and large windows make the cabin feel more spacious than it is, while rear seat comfort is totally ok. I can see four adults use this thing for a short roadtrip. Pop the trunk, lower the seats, and you'll end up with 903 liters of total cargo space. That's not humungous, but it's good enough to fit a few bags for a weekend getaway.
Look, the 2024 Hyundai Venue is not for large families. It'll work only if you've got one young infant or no kids at all. What it does do very well though is remind you that the less you have in life, the better off you are, and that, sometimes, a good-old cheap car feels good for the soul. You can use that spare cash for more important things, like your house, your family, for travel, for savings and simply to live better. There aren't that many new cars that allow you to do this.
Clavey's Verdict
Review of the 2024 Hyundai Venue Ultimate by William Clavey
Subcompact Crossovers
Well packaged.
Surprisingly roomy inside.
Affordable across the lineup.
Slow, all the time.
Buzzy drivetrain.
Power sunroof only available on top-tier trim.
Clavey's Corner is located in Montreal, Quebec, Canada. Prices and trim levels discussed in this article reflect the Canadian car market.
Special thanks: Hyundai Canada
Photography: Guillaume Fournier
Contact the author: [email protected]