The world isn't being kind to cars, nor the people who drive them. The automotive industry is witnessing a drastic turn as it attempts to move onward with cleaner modes of propulsion. Entire cities are banishing the presence of automobiles. The electric car, while a more efficient vehicle in every way, brings new challenges to the manufacturing sector, eliminating jobs that were once considered secure. Meanwhile, automotive media is crumbling, dealing with slimmer and slimmer profit margins to provide steady pay to its writers. It's a rough world out there for the automotive enthusiast.
Today, I'm taking the time to express where this website sits, and where it's going. Clavey's Corner has been through a lot in the last four years, and yet, it's still here. And so are you. I therefore feel the need to write this piece. This is my manifesto.
I'll Never Stop Driving
If you're looking for reviews about adaptive cruise control, lane keep assist or any other form of semi-autonomous technology, you're at the wrong place. This website was born out of the will to drive, the desire to evade behind the wheel of a machine so well engineered that it provides humans one of its most profound desires; freedom. Cars bring us places. They bring us places fast. In comfort, with music, and even sometimes with love and food.
But above all, cars were built to be driven. Driving keeps us alert, awake. It sharpens our senses, our reflexes, the very elements that make us who we are as human beings.
This website will always focus on driving. I'm not going to waste internet ink on technology put here to steal one of the last freedoms we have left. Because driving the car is, and will always be, the safest way to get to your destination. It keeps us active. It prevents us from playing with our phones. It can even put a smile on our faces.
No Political Restraint
From day one, Clavey's Corner has been independent. Over the years, I have fought my way through large media, knocking at the doors of carmakers to obtain the cars you see on this site. Never have I prevented myself from staying true to myself. And it has come at a price. Don't be fooled, no carmaker likes a bad review, and they'll do everything they can to mitigate one. Trust me, I've been there.
But ever since this website exists, no third party has had its say on the content I publish. Yet, here I am, still driving the cars. This website is now officially considered a media and recognized by the Automobile Journalists Association of Canada (AJAC). Well shit.
Content is King
While mainstream media works overtime to dish out the largest amount of content it can in order to rake in page views, Clavey's Corner has, and always will, focus on the quality of its content over its quantity. All the cars you see here have been driven by me, then shot by the talented Caleb Gingras. No matter the weather, rain or shine, we are out there, driving, and shooting the cars for your viewing pleasure.
On top of being 100% authentic, Clavey's Corner is all organic. The followers you see on this website are genuine and honest. I have never bought followers. I have never bought page views. If you're here, chances are you found me on your own. And I thank you for that.
Strictly Reviews
This website continues to focus solely on car reviews. There are no news articles, top tens, photo galleries or other forms of clickbait posts on Clavey's Corner. I let the other outlets take care of that. My slogan; "Let's Talk About Cars", means what it means. I'm here to talk about the cars. I drive them. I comment on them. I express my appreciation, or my disgust, unfiltered, uncensored, unrestrained. And yes, if I feel like including a "fuck" or a "shit" here and there, so be it. If you're offended, nobody is forcing you to stay.
Writing Only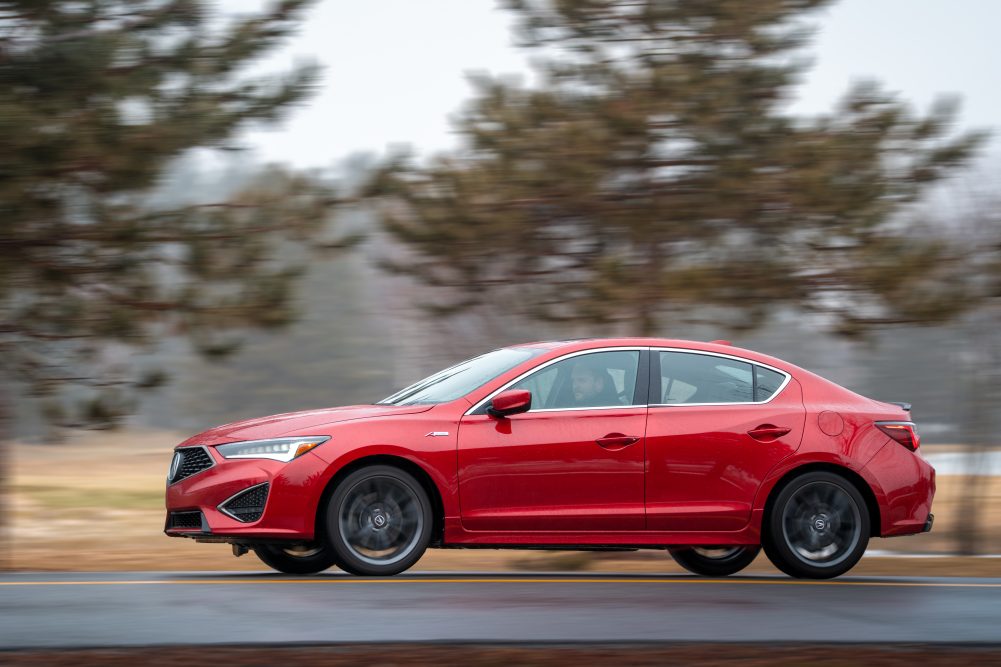 Many people have asked me to take part in video, and I have explored the idea. While I do see the potential for growth, I have decided to keep Clavey's Corner at the writing level for two main reasons. One, video adds an extra workload that I currently cannot sustain. But more important than that, I believe writing, just like driving, is one of the last bastions of humanity. It holds a civilization together. The day people will no longer write or read; humanity will be lost forever. So yes, I'm asking you to do a bit of work. If you're not happy with that, be my guest, go on Youtube. If you're still reading, then please, I welcome you to stay for the ride.
Exiting More Cars
Yes, expect me to exit more cars in the future. While many people have commented my reviews positively, I seem to get even more requests to exit automobiles. I never thought this could one day become a thing, but it has. There's even an Instagram hashtag #exitingcarslikeabamf and a Drivetribe in my honor. So yeah, I'll continue exiting those cars for your pleasure, I guess. You can find those on my socials, Facebook and Instagram, mostly.
So there. This is what you should expect from this site. As always, I'm doing this for you, because quality is what you deserve. And I welcome your feedback, your ideas, your criticism, and your thoughts on what I can do to be better. Whatever you do, don't stop driving.
Photography: Caleb Gingras
Contact the author: [email protected]