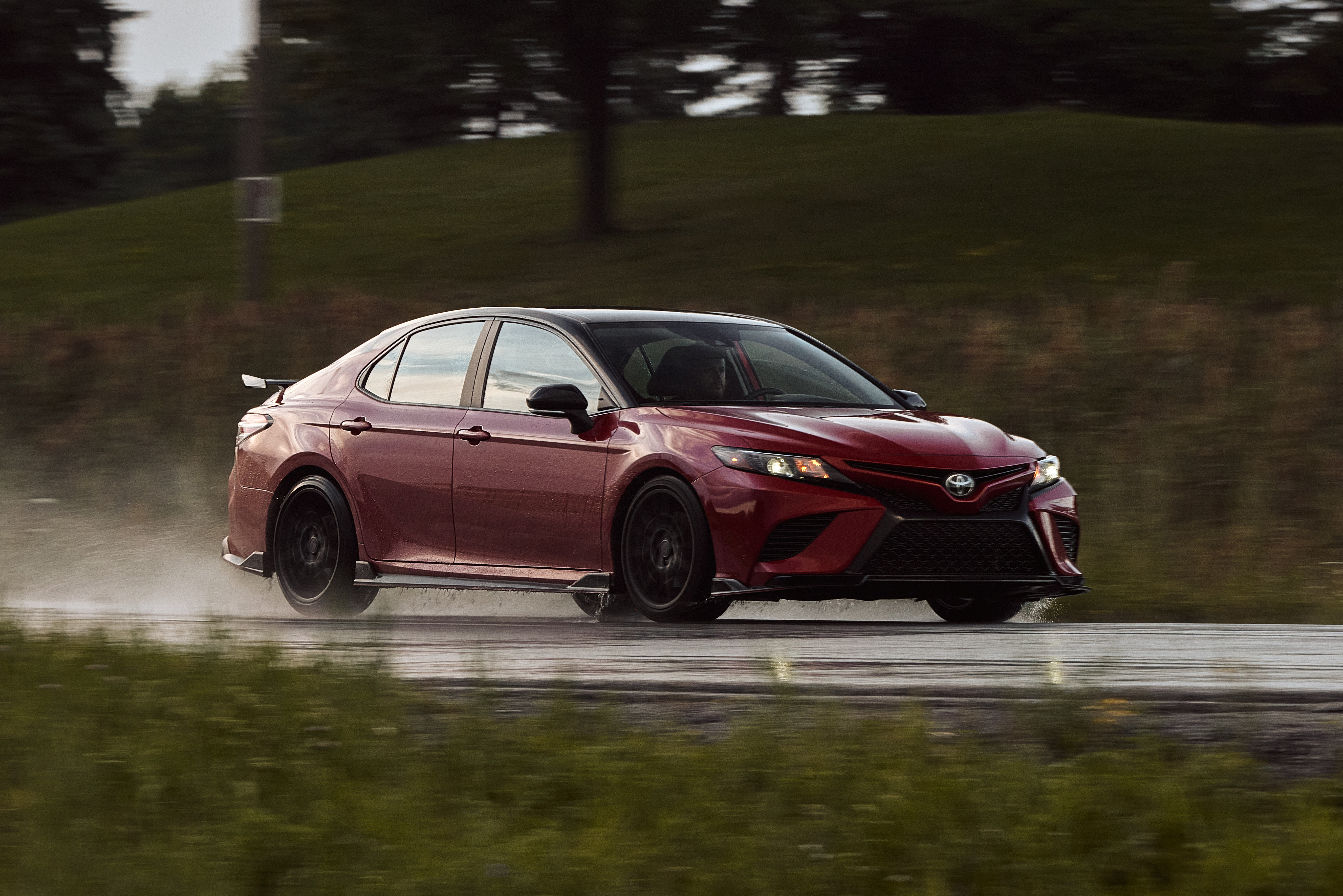 When Toyota Canada offered me the chance to spend some time behind the wheel of the 2020 Toyota Camry TRD, I thought it was a joke. What's a Camry TRD? – I thought as I walked towards this big-winged monstrosity. Yes, this thing is very much real, and, well, rather capable. As a matter of fact, I don't remember having this much fun behind the wheel of a Camry, and that's coming from someone who actually owns one.
A Pinch Of NASCAR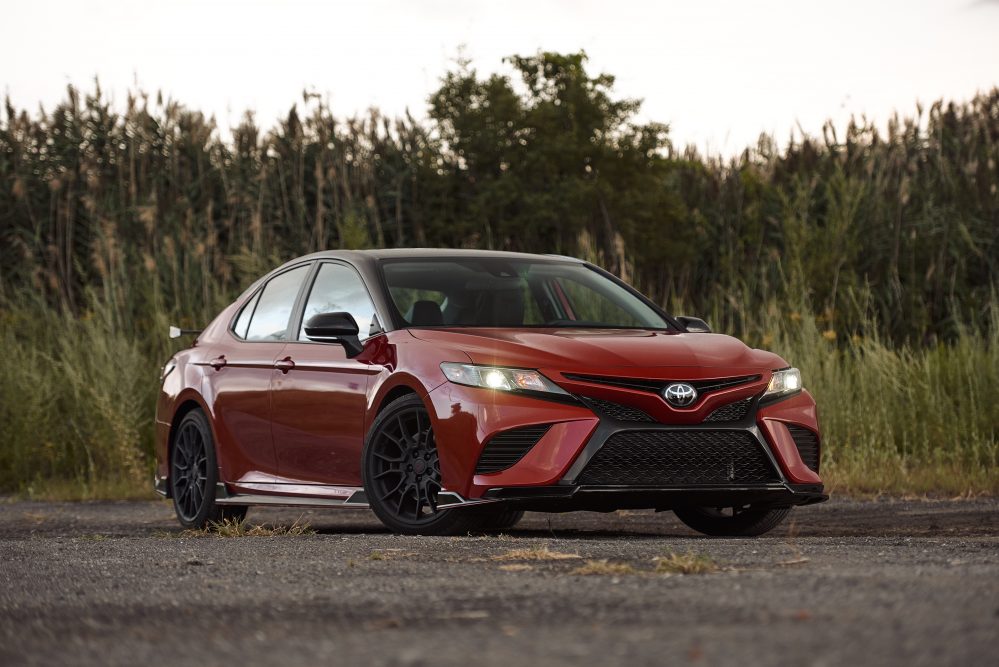 At first sight, the 2020 Toyota Camry TRD does indeed look like another botched marketing job like a Nissan Altima SE-R or even a Mitsubishi Gallant Ralliart, a feeble attempt at giving new life into a dying model by fitting it with "performance-enhancing" components, but the end result is actually a lot more serious than one would believe. There are two main reasons why Toyota decided to buld this thing, the first being trying a different a little different for midsize sedans – currently a dying segment -, but also to commemorate Toyota's notable implication in NASCAR racing. However, there's absolutely nothing in common between this and the 800-horsepower monsters that lap Daytona once a year.
Toyota wants consumers to rethink the way they see midsize sedans. It claims that "there's still a buyer out there that prefers the driveability of a sedan". It ain't exactly wrong. While the sedan segment has taken a hard to hit lately, rendering some of them completely obsolete, Toyota still shipped more than 300,000 Camrys in North-America alone last year.
The 2020 Toyota Camry TRD, then, is based on the most powerful Camrt variant; the XSE V6, but power remains unchanged at 301 horsepower and 267 lb-ft of torque. The 3.5-liter engine, which powers virtually everything at Toyota and Lexus these days, routes its power to the front wheels only via an eight-speed automatic gearbox.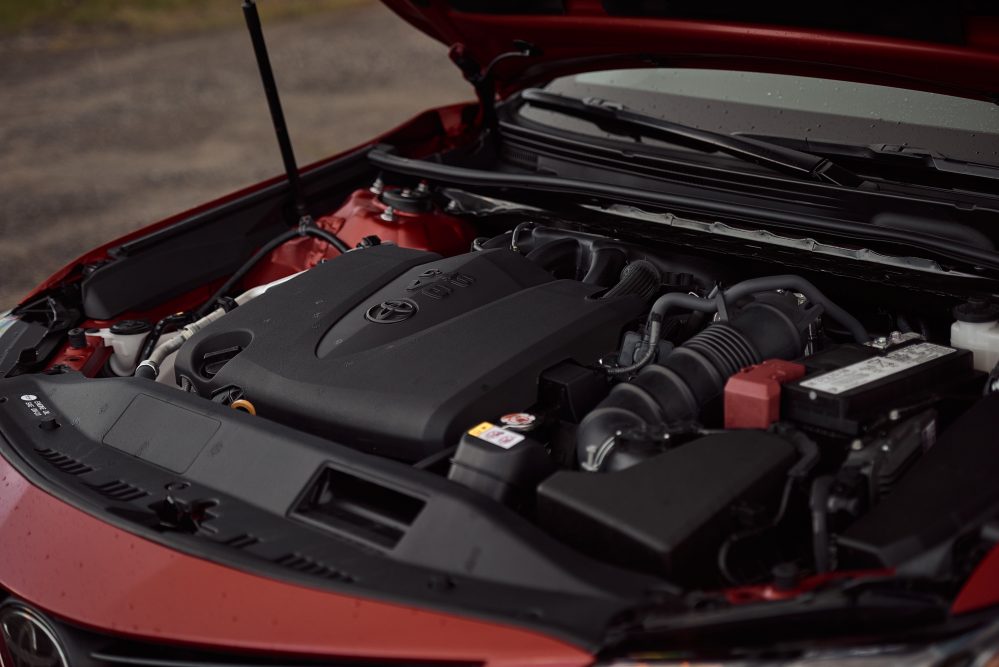 The TRD package mostly affects the car's chassis, brakes and suspension, where stiffer springs and larger-diameter anti-roll bars (27 vs 25.4 millimeters thick) help reduce overall body roll. The car also gets rotors that are 23 mm larger in diameter, while stiffer underbody braces, as well as a V-brace behind the rear seats, ensure significantly improved body rigidity. The car's dampers are also equipped with return springs and revised valving to improve their reaction times during hard cornering.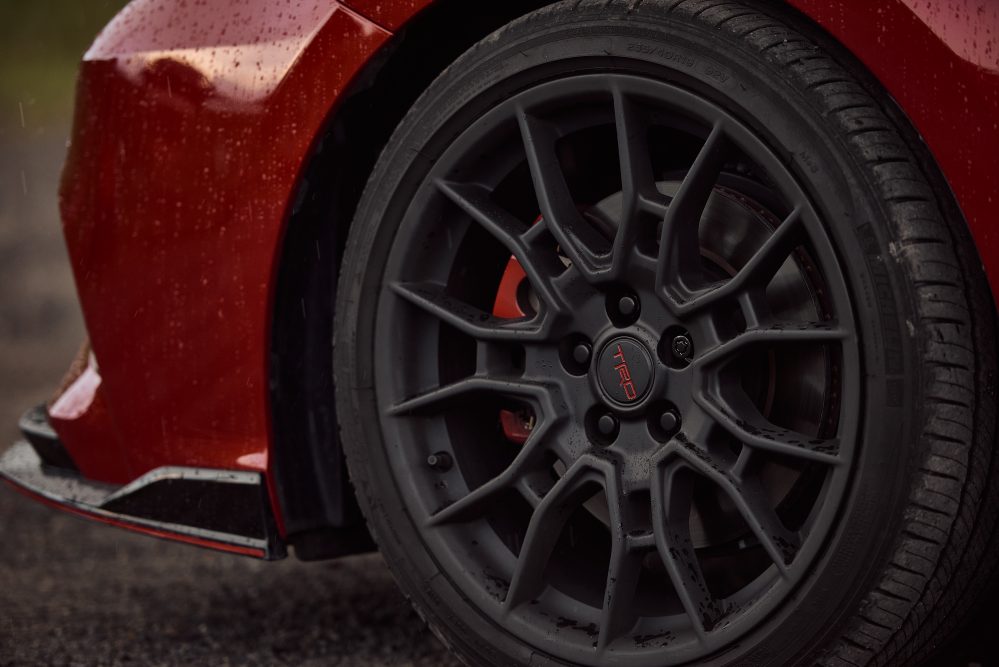 The rest is mostly aesthetic, where the Camry TRD carries over the standard Camry XSE's two-tone body colored themes. A rear wing, diffuser, more aggressive bumpers and side skirts help let this Camry set itself apart as the wildest yet.
Finally, there's a performance-tuned exhaust and model-specific 19-inch wheels that are 3.1-pounds lighter each, and 127 inches wider than those on a standard Camry XSE. The Camry TRD also gets a few notable cabin updates like red accents, seatbelts and gauges. Like I said, it's quite serious.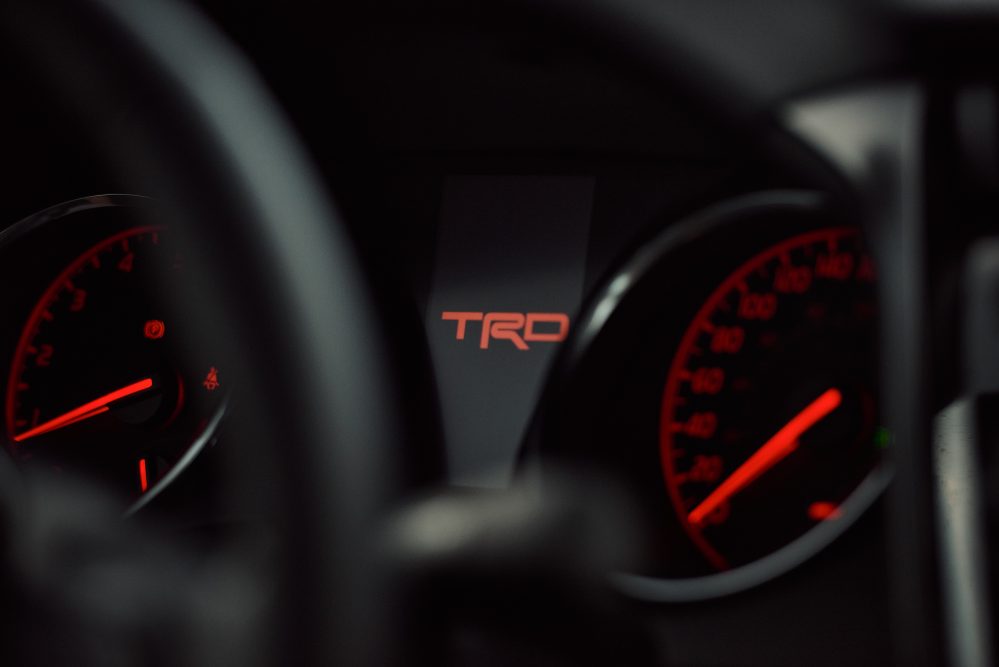 Perhaps where this car impressed me the more is what the package offers for the price. I was expecting a $50,000 Camry, but no. The 2020 Toyota Camry TRD stickers for $38,000 as is, which is a fantastic deal considering what you're getting.
Not A Sports Sedan, But Not Bad Either
Driving the 2020 Toyota Camry TRD revealed a sedan that's surprisingly more capable than the XSE on which it's based. Mind you, the standard Camry XSE V6 is no slouch either, offering a pleasing level of nimbleness and composure during spirited driving. A lot of that has to do with Toyota's TNGA architecture's lowered center of gravity. It's the same platform that also underpins the Lexus ES and other Toyota-branded products.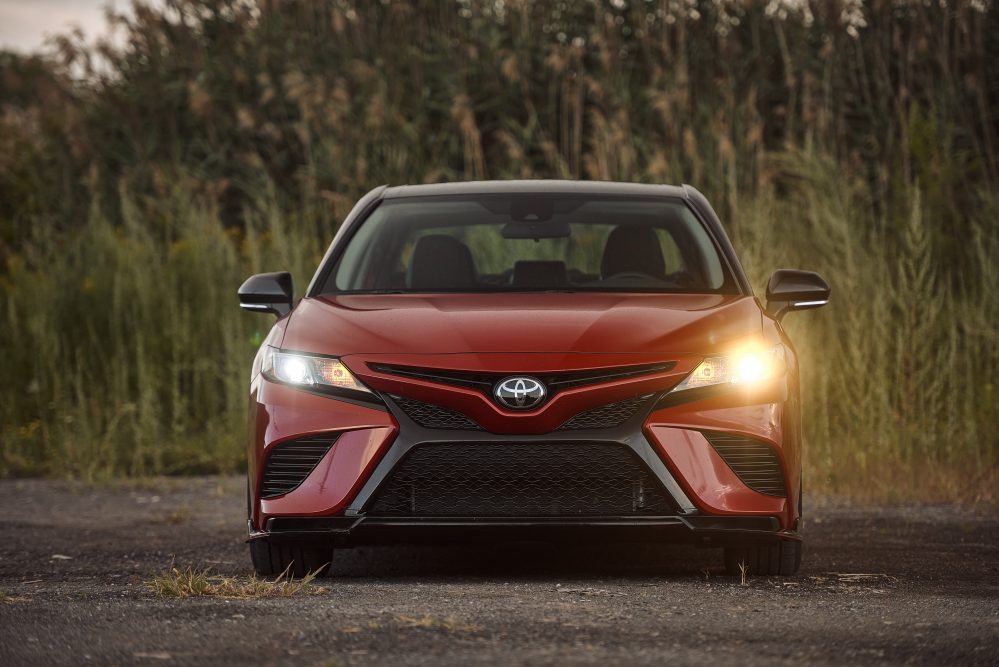 Here's the cold hard truth about the Camry TRD: no, it's not a sport sedan. Its front-wheel-drive layout leads to unwanted understeer and wheelspin under hard accelerations, and its eight-speed automatic gearbox still lags quite a bit when requesting it to downshift. The torque converter setup also means it won't let you bounce off the rev-limiter when set it to "manual" mode, as it'll do the shifting for you.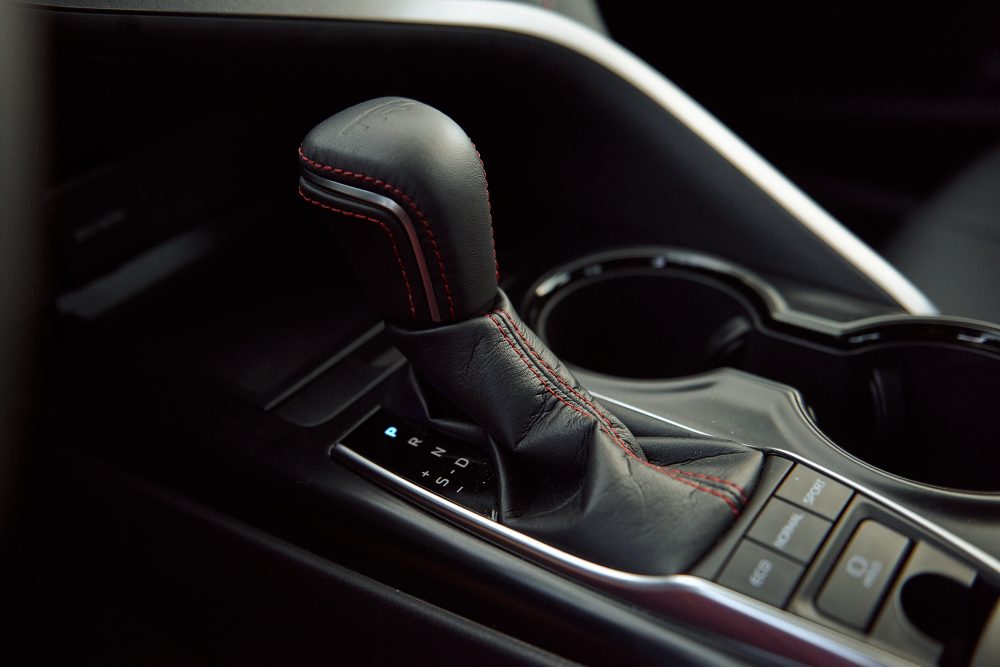 But there's still substance here. That naturally aspirated V6 not only allows this hotted-up Camry to sprint to 100 km/h from a standstill in just under six seconds and hit the quarter mike in about 14.5 seconds, but it also sounds glorious as it climbs through the revs. Meanwhile, the sports-exhaust note gives it just the right amount of growl without being too obnoxious.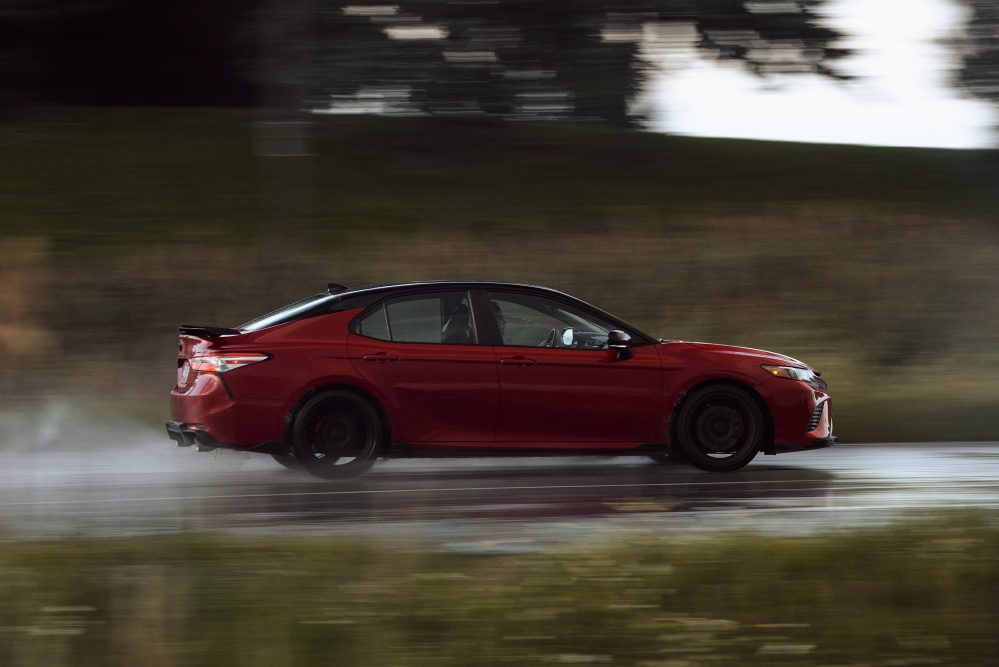 There's also a sense of solidity in the way the Camry TRD drives and enters a corner, remaining flat and enticing its driver to push it just a little harder each time. Brakes are also great during street driving, but don't have the endurance a of a German sport sedan, as brake fade happens fast after a few hard stops. The Camry TRD's steering is also vague and totally absent of any form of feedback.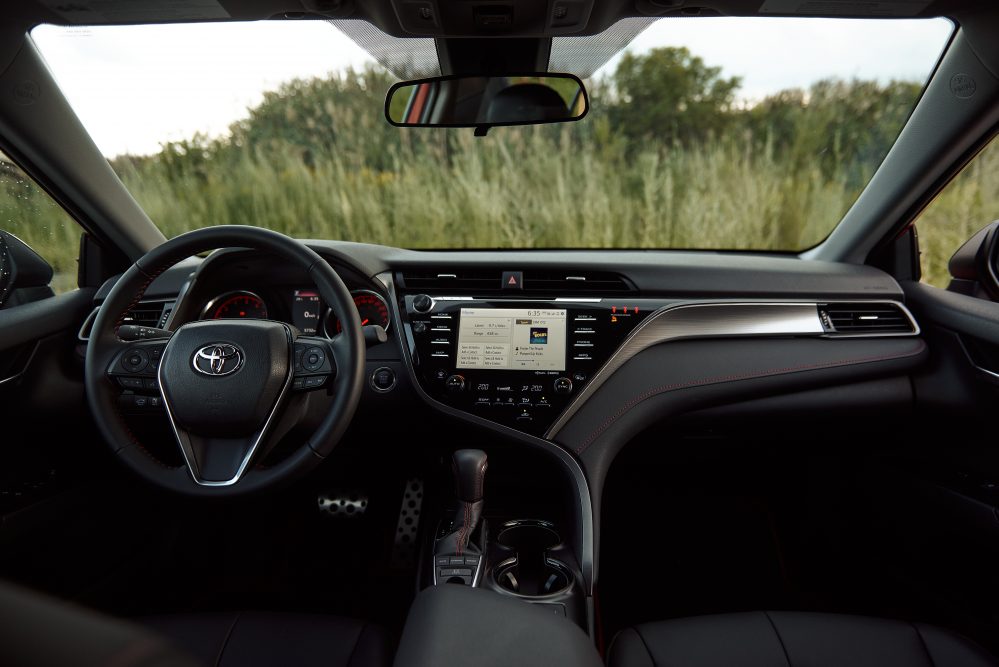 As for the rest of the package, well it's everything you should expect from the current-generation Camry, for better or for worst. The ride isn't as stiff as I would have expected, and its cabin remains a spacious, comfortable place to spend some time in. However, Toyota still has homework to do in the infotainment system department. There's still way too much complexity here for it to be considered intuitive.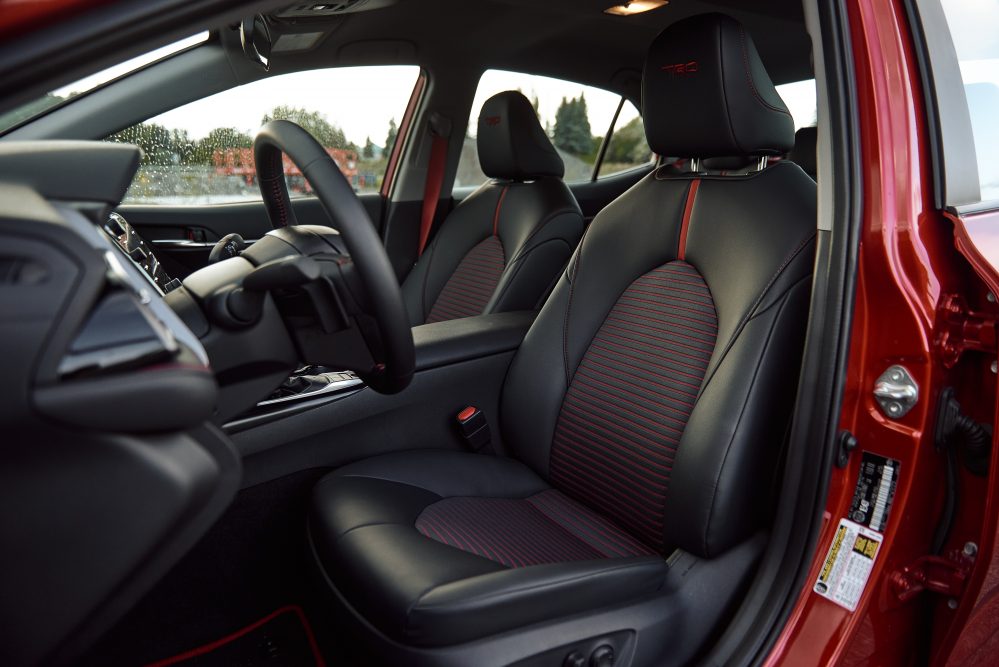 The entire interface also looks dated compared to what competing South-Korean and American brands currently sell. At the end of the day though, I couldn't help but smile at the execution of this thing. It's actually fun to drive, and the simple fact that Toyota even dared to build a "high-performance" version of its stalwart sedan is balsy and downright cool. It certainly isn't a boring car anymore.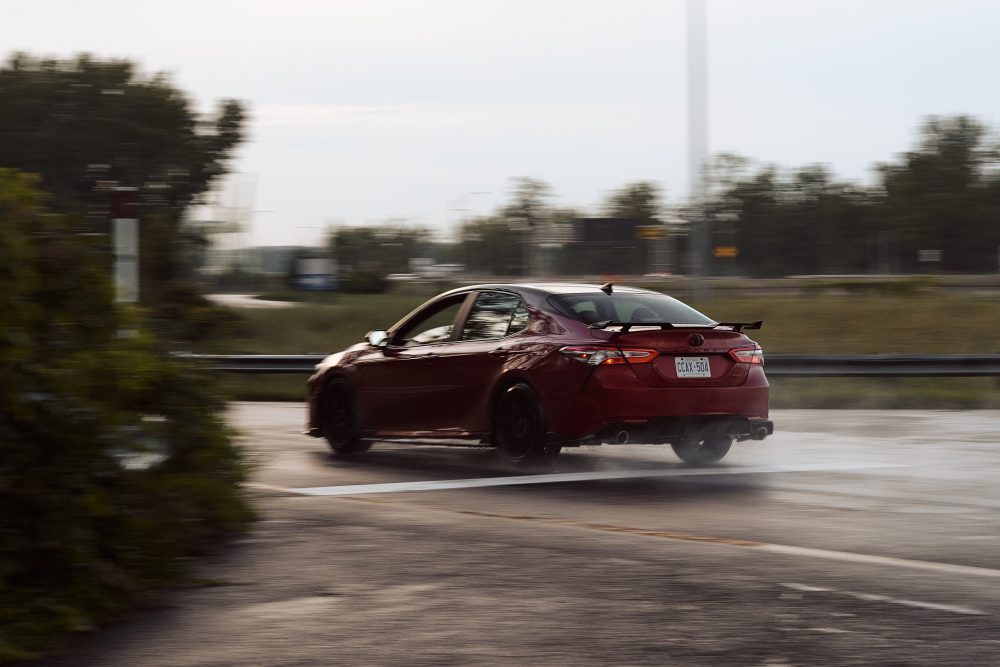 Will Toyota sell any of these things? Probably to a few Camry faithful, but with less than 10,000 of them expected to be produced for both the Canadian and American markets, it's definitely not with this that Toyota will pay the bills. But given the sub-$40,000 price tag, there's definitely a lot of value here for what will one day undoubtedly become the rarest Camry ever built. This is already heading to the future classics category.
Clavey's Verdict
Review of the 2020 Toyota Camry TRD by William Clavey
Midsize Sedans
Impressive handling
Unique presence on the road
A lot of value for the price
Still not sport sedan material
Laggy eight-speed transmission
Confusing infotainment system
Clavey's Corner is located in Montreal, Quebec, Canada. Prices and trim levels discussed in this article reflect the Canadian car market.
Special thanks: Toyota Canada
Photography: Guillaume Fournier
Contact the author: [email protected]