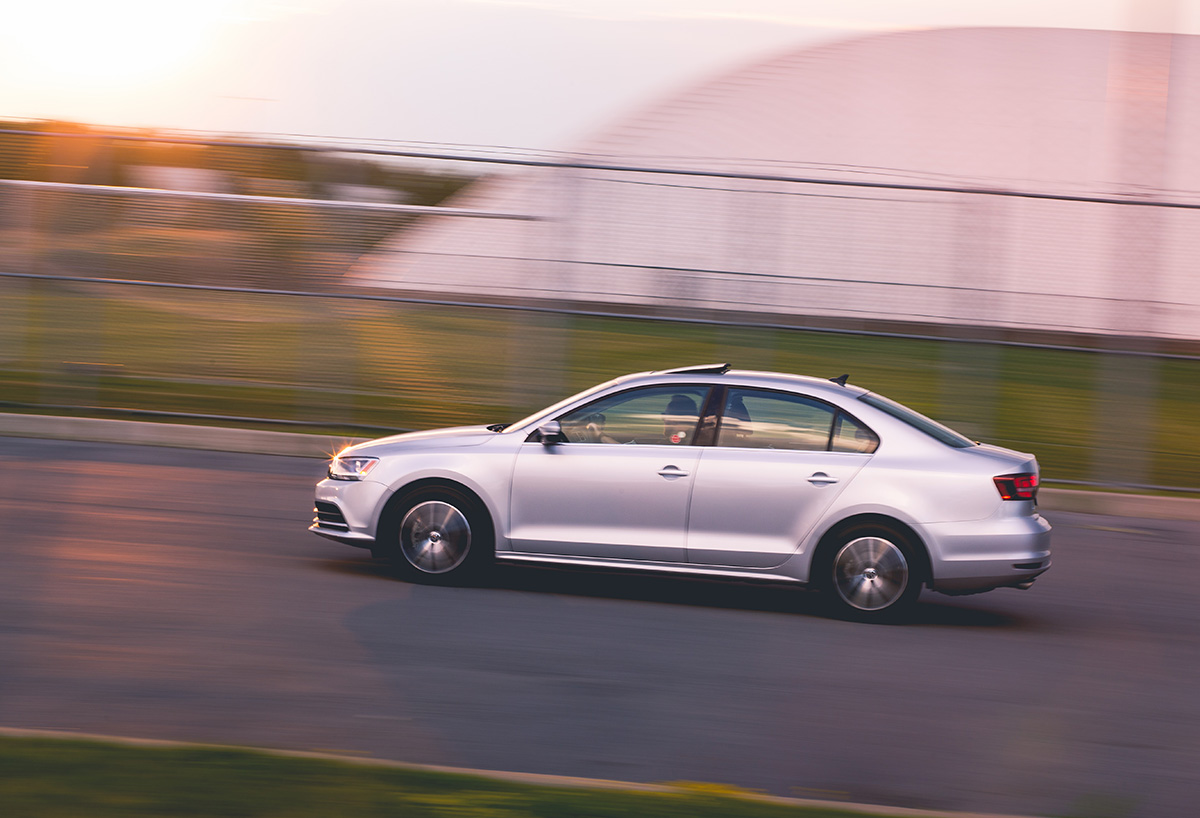 The MK6 Volkswagen Jetta is a car I can't quite get my head around yet. Not that it's bad or anything, in fact, after the much needed refresh VW gave their little sedan last year, the humble Jetta is actually rather enjoyable to drive and probably to own as well.
My gripe is with the fact that the new MQB Golf sits right next to it in the same showroom.That thing is so damn good that I'm pretty sure it wasn't engineered by Germans, but rather by a distant civilization from another planet that has somehow mastered the art of manufacturing the perfect automobile before we ever could.
This is why I felt it was important to review the Jetta and not the Golf. Because the Jetta really feels like the black sheep of the family here. Not only is VW's compact sedan now facing stellar competition within the segment, A.K.A the new Honda Civic, the Jetta also faces stiff competition within its own family.
Missing Out on the Good Stuff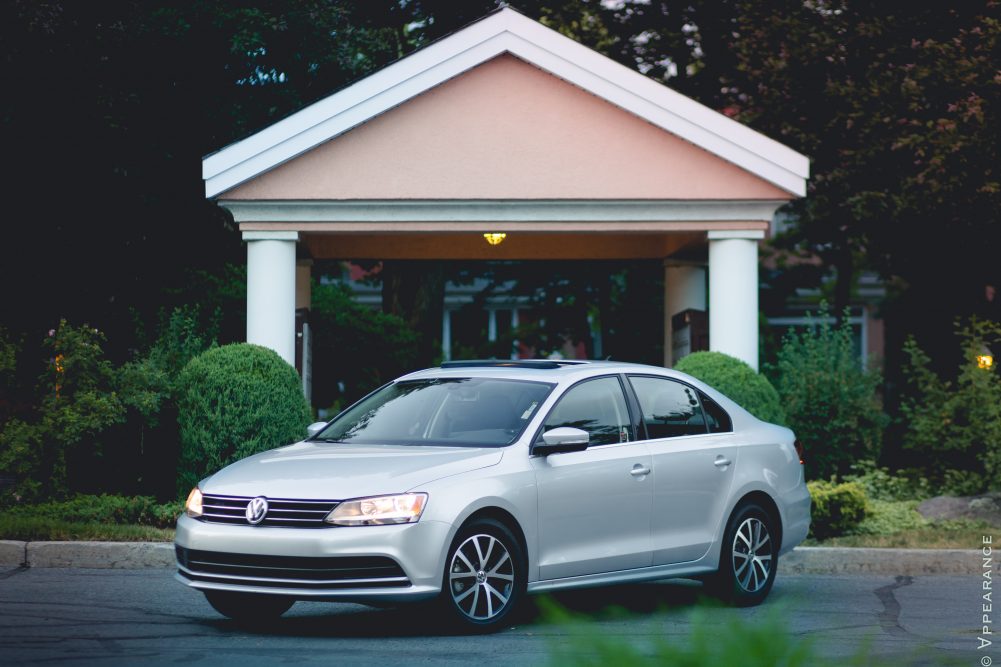 What I'm all about is that the Jetta is no longer the same car as the Golf. Whereas in the past, these two cars were essentially mechanical twins, they are now entirely different cars targeted at two different demographics. When the 6th generation Jetta was launched back in 2011, Volkswagen needed a car that could compete against the new crop of affordable Korean offerings. That car, according to VW, was going to be the Jetta.
The result was an entry level German sedan  that could be had at a very Korean-competing entry price of $15 999; indeed, very appealing to compact car buyers, until they sat in one and took it out for a test drive.
You see, in order to sell a German sedan the same price as a Kia, VW had to seriously cut back on production costs, which in turn had a dramatic effect on the Jetta's overall build quality and engineering. That meant that unlike the German-engineered Golf, which kept marching forward with traditional Volkswagen superior fit and finish, interior creaminess, and compelling new and efficient drivetrains, the Jetta was fitted with a dashboard so hard, you could cut a T-bone steak on it.
Mechanically, things weren't much better. Under the hood sat a 2.0L 4-cylinder engine that dated back from 1995. The final nail in the coffin: the independent rear suspension that made past Jettas handle so well was replaced by a solid rear beam (GLI models kept the independent rear).
And that felt like watching Terminator 3 after Terminator 2.
Add to that the fact that the Japanese would sell you a similar-priced car that offered better handling and more comfortable and better looking interiors, and the Jetta suddenly became one of the least recommended compact cars you could buy at the time. The problem with the MK6 Jetta was not that it was a bad car, it just didn't feel like a Volkswagen anymore.
A Germanic Overhaul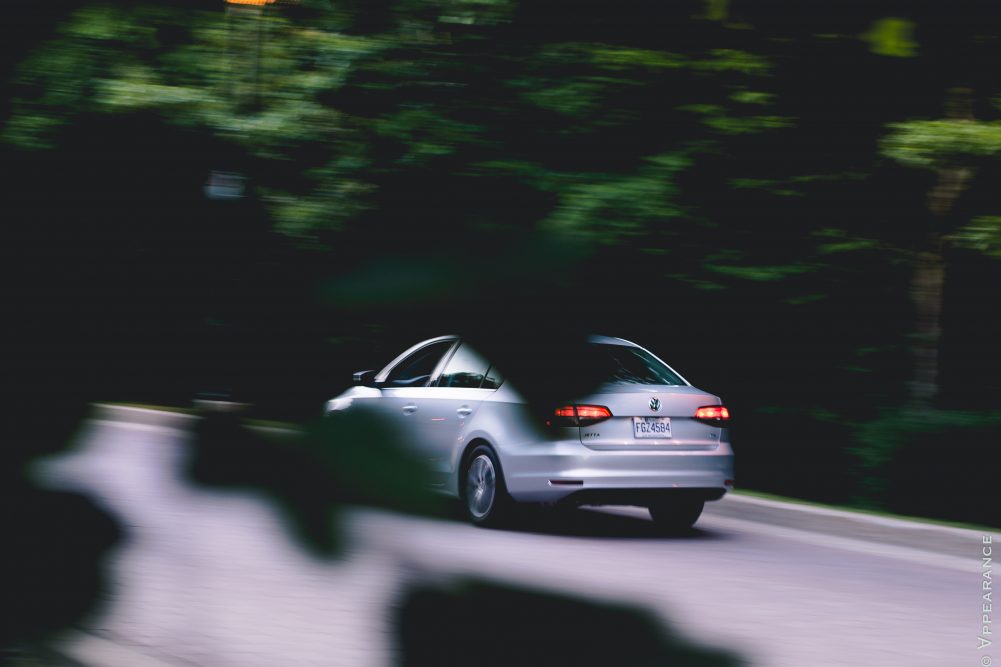 So, realizing that they had perhaps cut back on costs a bit too much, Volkswagen massively re-engineered their little sedan in 2015. And boy has that helped the Jetta. For starters, that rudimentary, 115-hp, 2.0L engine is now gone and replaced with an all new and very efficient 1.4L turbocharged unit. It's good for 150 hp, a German-appropriate 184 lb-ft of torque, and can either be coupled to a 5-speed manual gearbox or, as my tester, a 6-speed automatic. Higher Comfort and Highline models can be had with the same 170-hp, 1.8L turbo four found in the Golf.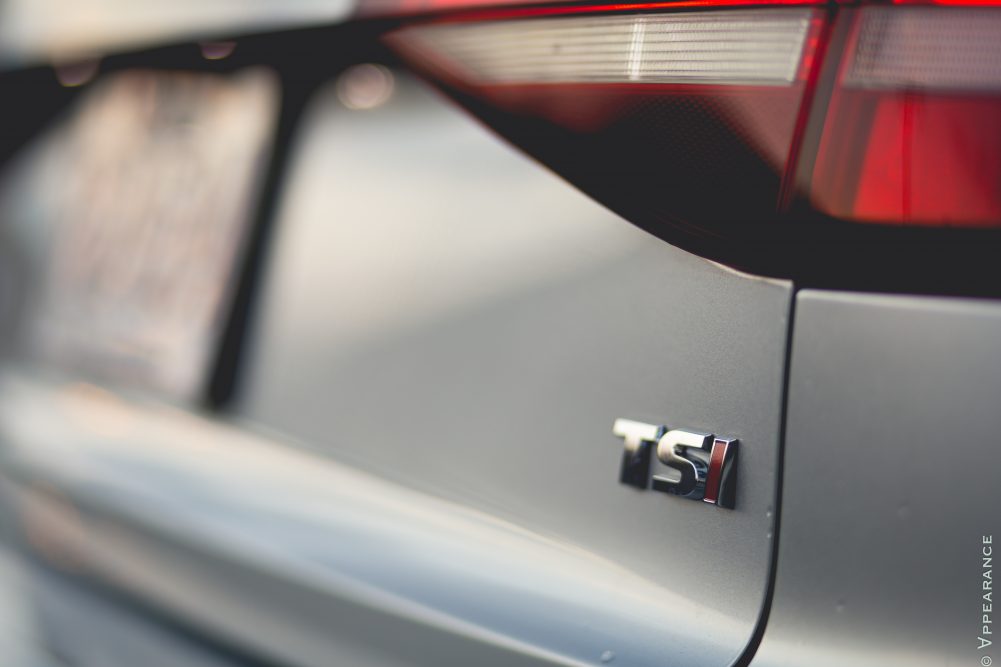 But that 1.4T is surprisingly agile. It loves to rev, even with its massive torque numbers. It also suffers from zero turbo lag. It's a responsive engine; always eager to get up and go. And although I would have preferred having my Jetta with a stick and three pedals, the automatic box does get the job done in a straight forward, authoritative and effective way. I did however find gear changes to be somewhat rough around the edges, as the transmission shoves each gear in almost violently.
Not exactly a smooth operator.
Suspension-wise, VW has not screwed things up this time: the Jetta now has an independent rear.
Please Volkswagen, never do that again.
Actually, the Jetta inherits the same multi-link setup as in the sporty GLI, so it now handles the way a VW should – by absorbing road imperfections with grace and control. And to my surprise, this is a fun to drive little car, one that sticks to the pavement in a very confident-inspiring kind of way, even with the 16-inch aluminum wheels my tester was fitted with. And I love how planted it feels when entering a bend, it corners flat, with precise steering that allows you to place it exactly where you want it.
Granted, this Jetta isn't built on the Golf's stellar MQB platform, and it shows, but for such an ageing chassis, VW engineers have done a tremendous job at making the Jetta still feel fresh and sophisticated behind the wheel.
Son of Audi Styling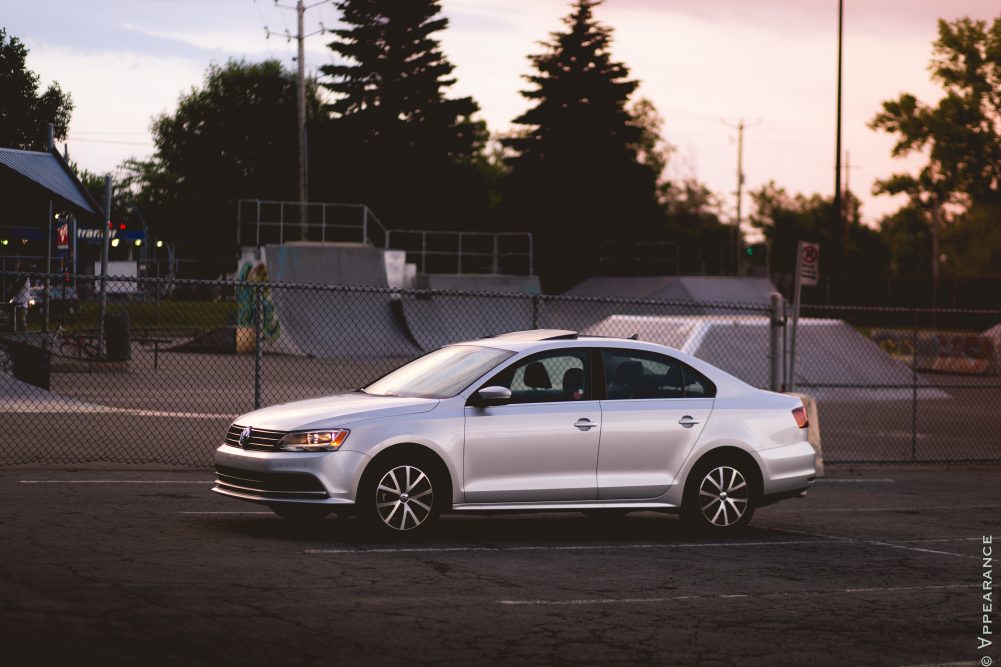 As for the styling, the Jetta still looks somewhat plain next to its sexy hatchback sister. Minor exterior changes have been made during last year's overhaul, which do improve the overall appearance. Now more Passat-like, the front end is finally horizontally coherent, adding a feeling of width to the car. I do like the updated taillight treatment, now with LED illumination. It's not an ugly design by any means. In fact, from some angles, it kind of looks like an Audi, but while the Golf is absolutely stunning all the time, the Jetta is way too sedate and can easily be mistaken for a Corolla.
It's only when you climb in the higher, more expensive trim levels that the Jetta starts looking like a proper German sedan.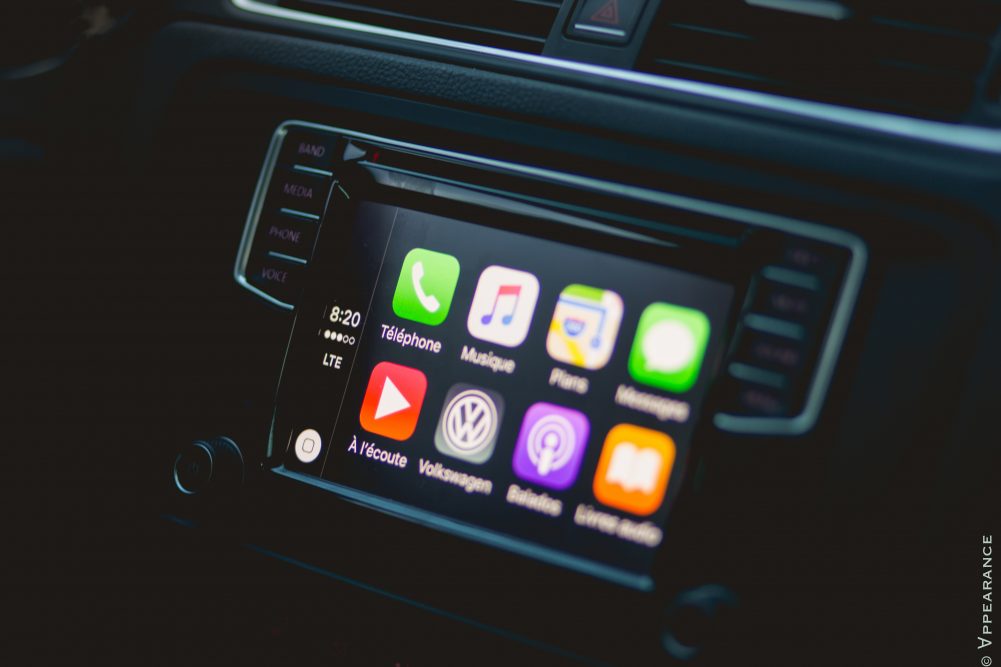 Inside, the much lamented simplistic interior has been cleaned up using more attractive seat fabrics, new piano-black accents, fake carbon fiber trim, chrome accents, and softer materials across the dashboard. It certainly helps making the cabin a more enjoyable place to be, but next to today's newest offerings, such as the (I know I'm annoying) 2016 Honda Civic, the Jetta's interior feels dated and Spartan. It just looks way too mundane and dark in there.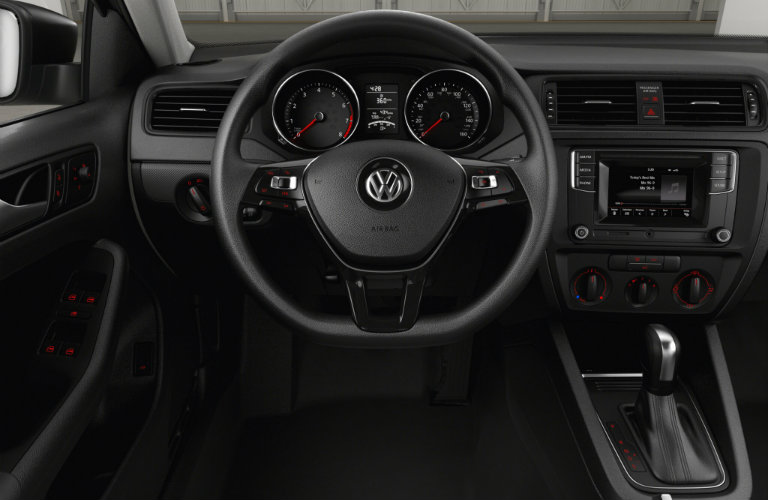 New and very cool connectivity features have been added, such as an updated touch screen interface with Apple Carplay and Android Auto compatibility. Feeling a bit like an afterthought, the system is enjoyable and easy to use and does a fantastic job of mimicking your smartphone's interface; a feature I wish would come standard in every car on sale today.
All in all, the Jetta's interior is no longer painful. Actually, by today's standards, it's not bad – let's call it acceptable, as long as you don't sit in the Golf parked next to it in the VW showroom.
Back to Being a People's Car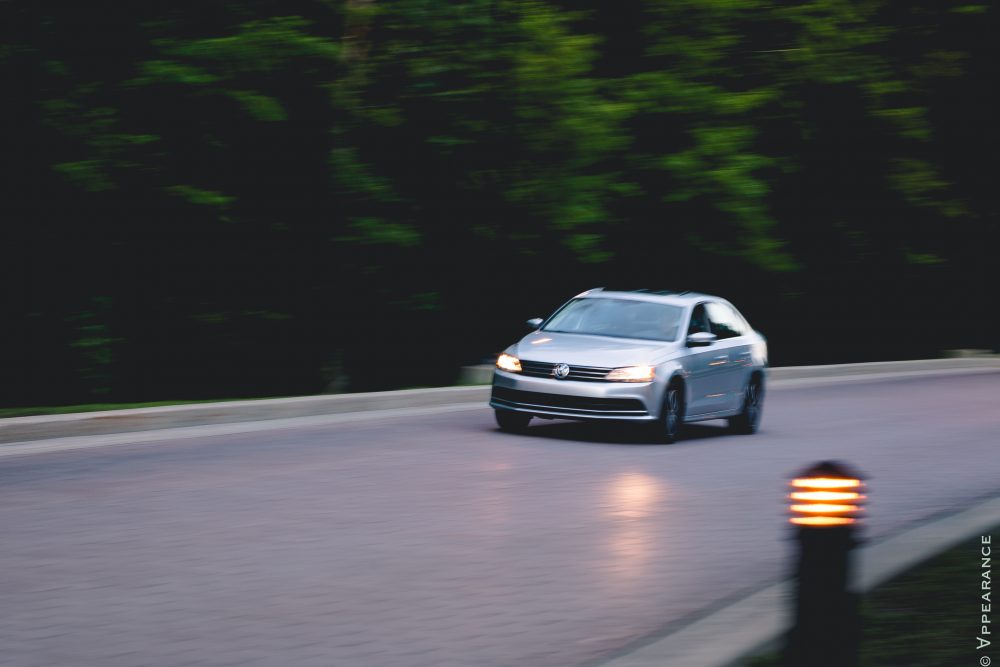 What really saves the Jetta is its price tag. Even after receiving a massive overhaul, it still starts at a very affordable $15 999 and tops out at $27 995 before entering the GLI range.  Now that's right smack in the same price bracket as the Honda Civic, Nissan Sentra, Mazda 3 and the all new Hyundai Elantra. It's also $3 000 less than an entry level 3-door Golf. We can all agree then, that the Jetta does a good job at being a people's car.
But how does it stack up against the solid competition? Well, it depends. As a complete package, the 2016 Volkswagen Jetta is beaten by the stellar new Civic and value packed Elantra, but remains much more engaging to drive than both of them. I'd say it's even more fun to drive than a Mazda 3. But since it's plagued with a mundane interior, uncomfortable seats and somewhat bland exterior styling, the Jetta unfortunately has trouble keeping up with a very crowded and aggressive segment.
However, if you're on a tight budget and engaging driving dynamics are in your list of priorities, the 2016 Volkswagen Jetta remains a no brainer. The basics are all there, and there's no denying its excellent build quality even with Volkswagen's efforts of keeping production costs as low as possible.
Before this review, I would have recommended anyone to skip the Jetta and go straight for the Golf, but after spending some time with it and seeing what you get for the money, I now understand why VW have split these two cars into two distinct segments. Even if the mundane Jetta would love to inherit its sister's platform and drivetrain options, it still manages to impress with ageing hardware. And since it's so hard to find this kind of refinement and driving pleasure at such an attainable price, I'd recommend anyone shopping for a compact sedan to consider the 2016 Volkswagen Jetta.
Clavey's Verdict
Review of the 2016 Volkswagen Jetta by William Clavey

Compact Sedans

+
+ 1.4T is responsive, efficient and torquey.
+ Low entry price.
+ Fun to drive.
–
– Lackluster and dated interior.
– Automatic transmission could be smoother.
– Boring exterior design.
---
Clavey's Corner is located in Montreal, Quebec, Canada. Prices and trim levels discussed in this article reflect the Canadian car market.
Photography: Appearance
Contact the author: [email protected]