The 2020 GMC Sierra 1500, and its twin brother, the Chevrolet Silverado, should have won the coveted North American Truck of the Year award, yet they didn't. That prize was handed over to the Ram 1500 instead, the main reason being it had a better-crafted interior and a smoother ride. Fine, those are solid arguments. However, when came time to release its latest diesel-powered half-ton truck, GM could have caught up to the competition and eat it alive. Yet, it didn't.
The Better Looking One?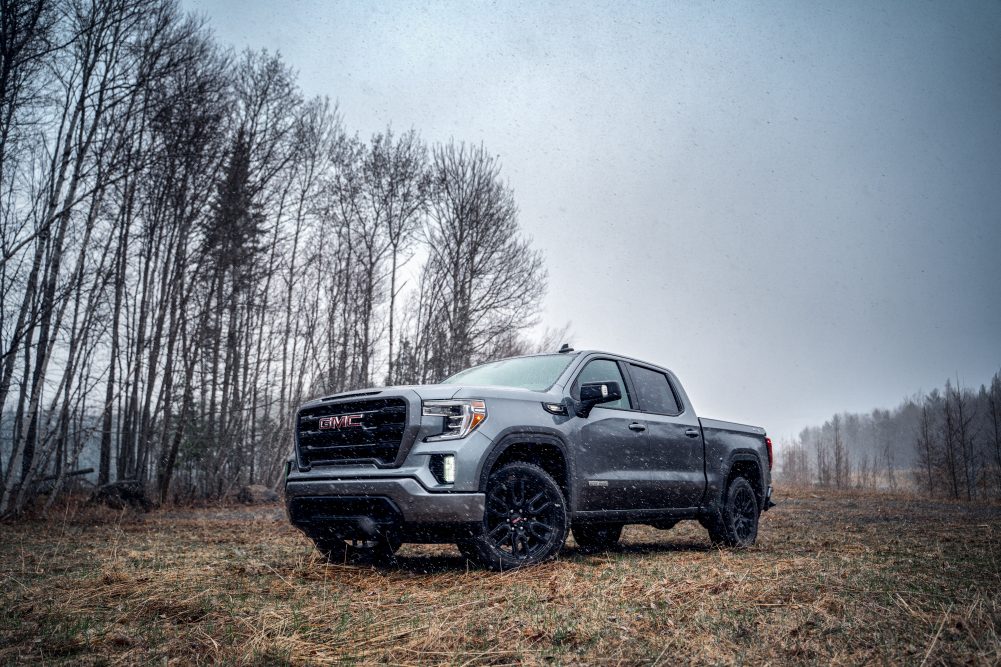 Since the fullsize truck segment is so ferocious, especially between the three American brands, reviewing them and giving purchasing advice is rather difficult. These things are so busy beating the next guy that at the end of the day, they all end up being impressive machines that deliver way more than what the consumer asked for. Weither you choose Ford, GM or Ram, they're all solid.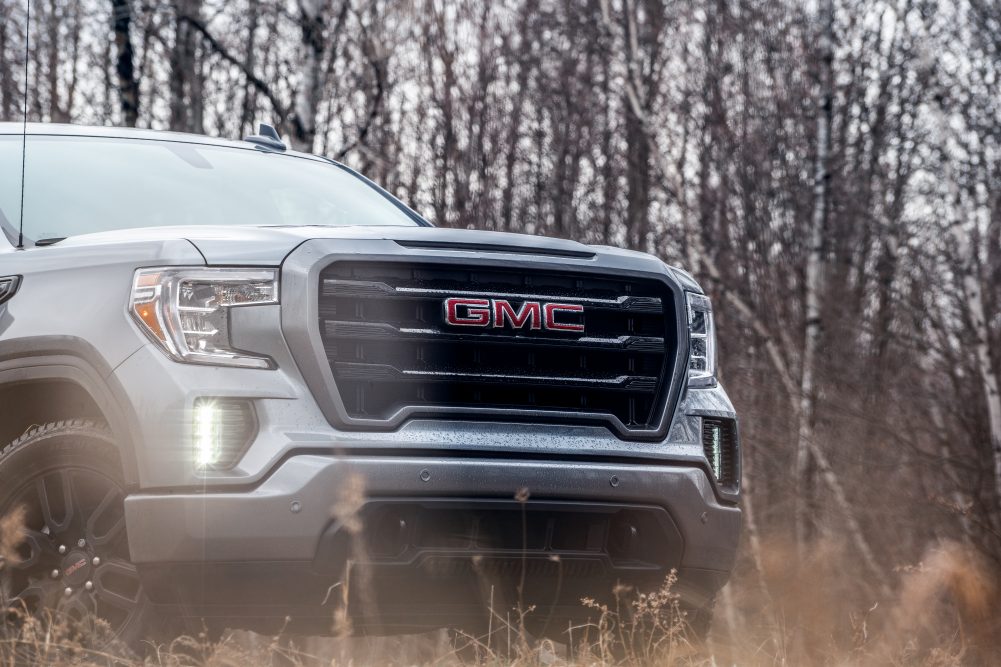 But if you were to ask me which one of the four current US-built trucks I prefer from a design standpoint, I'd say it's this 2020 GMC Sierra 1500 by a long shot. It not only looks significantly better than its corporate Chevy twin, but has an appropriately utilitarian look to it, resembling some kind of MasterCraft toolbox.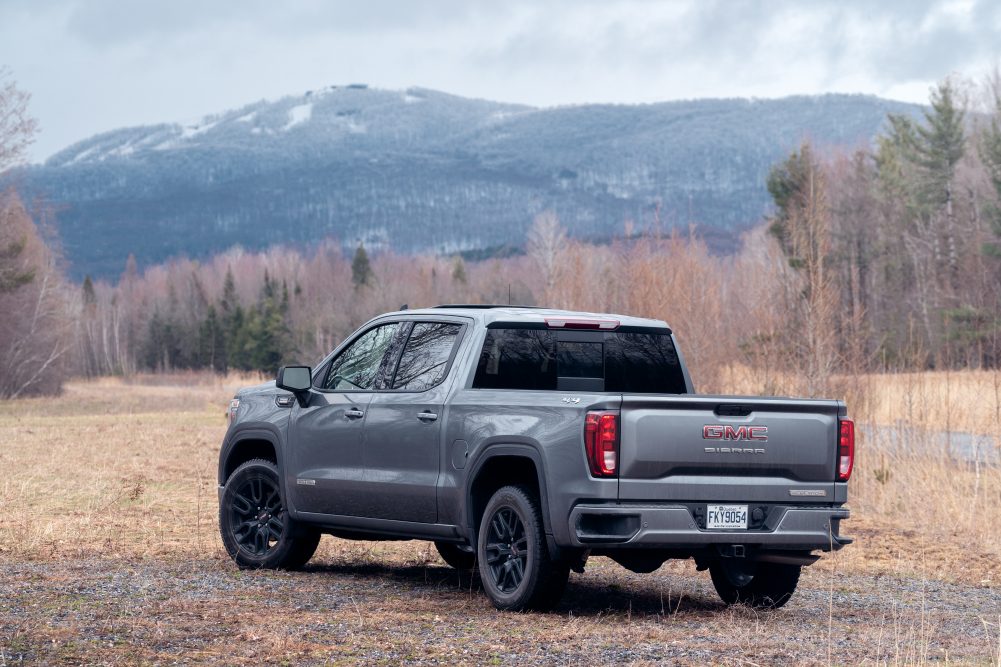 My tester was especially attractive with its Satin Steel Metallic paintjob and Elevation package, which is mostly aesthetic, but adds a slew of discrete visual cues that make the truck look rather badass, things like black exterior accents, including grille, tow hooks and window trim, monochromatic door handles, bumpers and grille surround and blacked-out 20-inch wheels.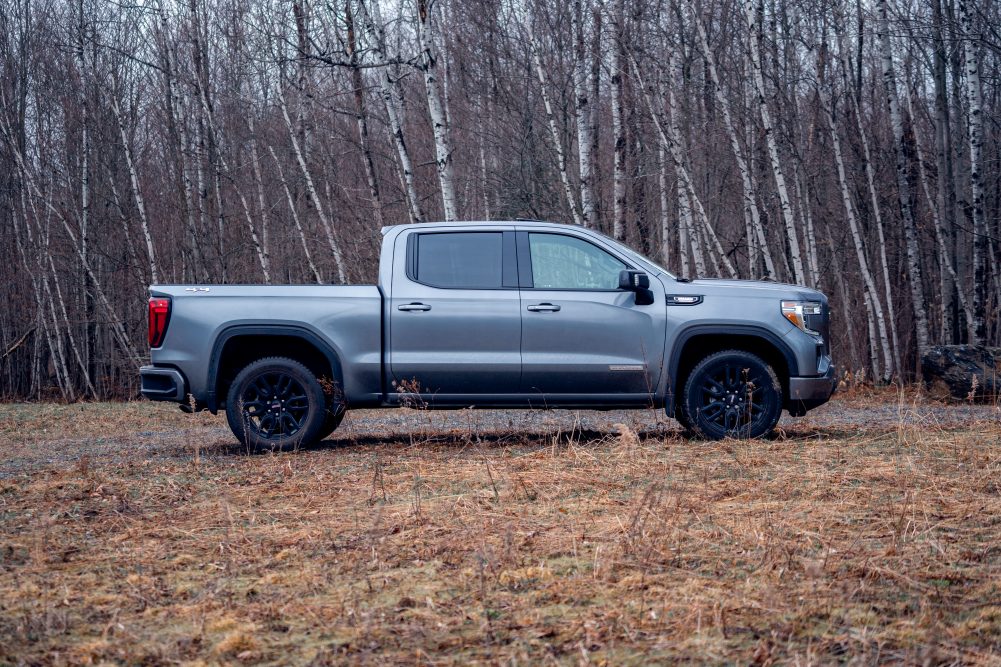 Obviously, the main focus of this review is the engine that powers by beast. It's GM's latest turbodiesel straight six, also known as the Duramax. However, contrary to other oil burners from the brand, this is not an Isuzu joint venture, but rather a full-on GM affair.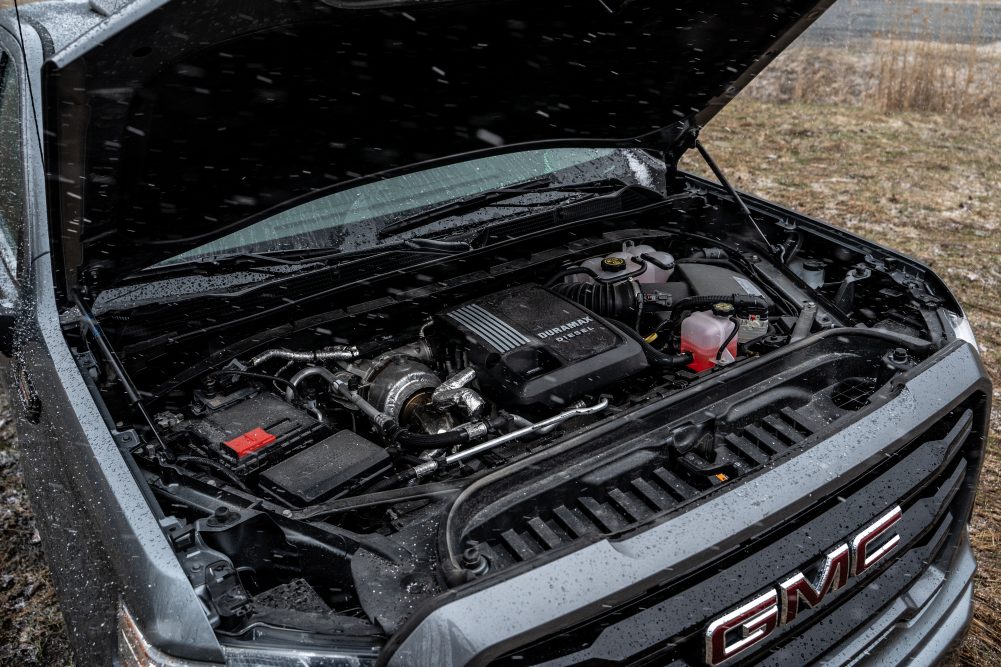 It's also the only diesel engine in this category to be in an inline configuration. At 3.0 liters of displacement, it's good for a solid 277 horsepower and a diesel-appropriate 460 lb-ft of torque, and mated to the GM/Ford 10-speed automatic transmission. Final MSRP for the truck you see here is $65,658.
Bragging Rights, Bro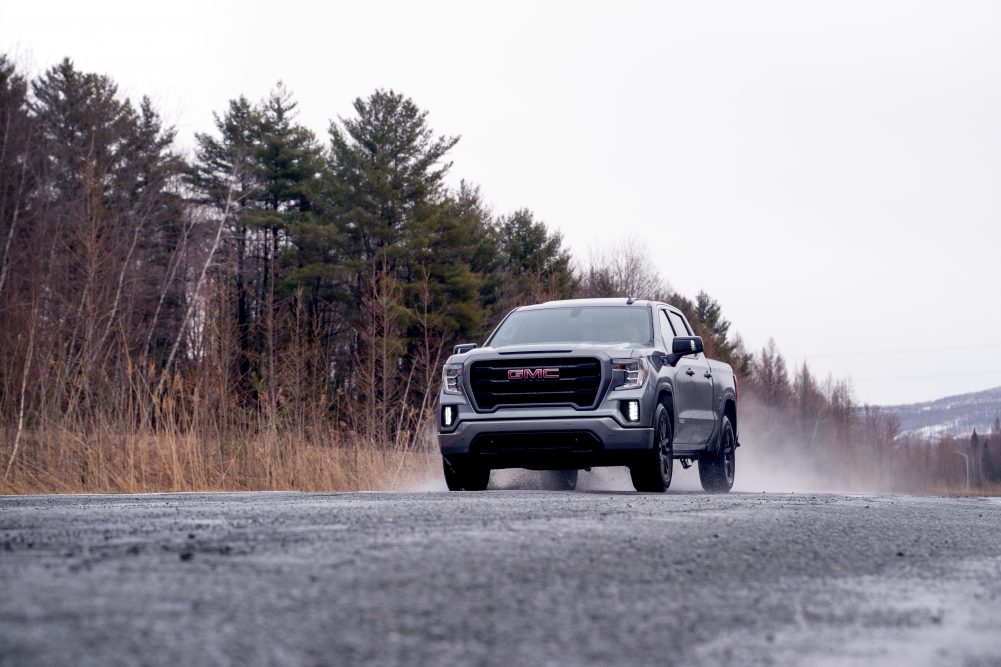 In the truck world, numbers are everything. If you don't release an all-new machine that walks over the competition from a technical standpoint, chances are you'll fly under the radar and consumers simply won't care. That's why I say the 2020 GMC Sierra 1500 should be better than it is. It's missing one important thing: bragging rights.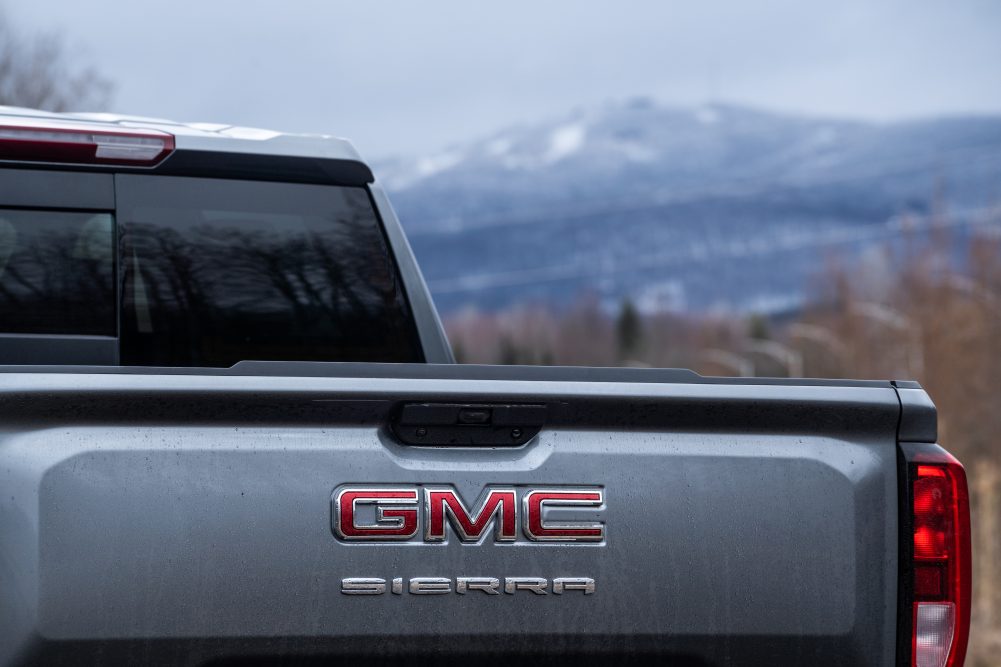 Allow me to explain. First off, why does anyone opt for the diesel straight six over the V8? Fuel economy? Lower registration fees? Towing? All of the above. Sadly, this GMC doesn't exactly deliver on those promises.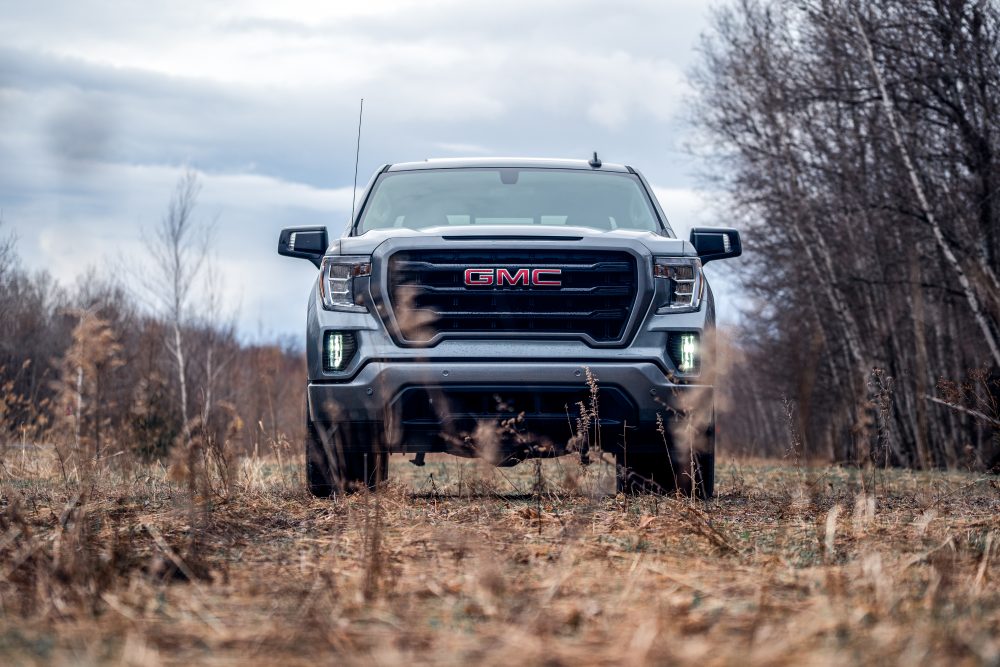 Maximum towing ratings for this diesel-powered half-ton truck is 9,100 pounds (4,082 kg). That's alright, until you compare it to its own V8-powered alternative, which maxes out at 13,400 pounds (6,078 kg). Oups. Then, there's the competition. The Ram EcoDiesel can pull 12,560 pounds (5,697 kg), while the Ford F-150 Power Stroke is rated at 11,500 pounds (5,216 kg). So what gives?
GM says there's a reason for this, that its trucks aren't out there simply for bragging rights (yeah right), but rather to give consumers what they actually need. In that respect, it's not entirely wrong. I mean, a 9,100-pound towing rating is still more than what most people ask for anyway. The General backs this up by saying its main focus was fuel economy, not towing. Fair enough.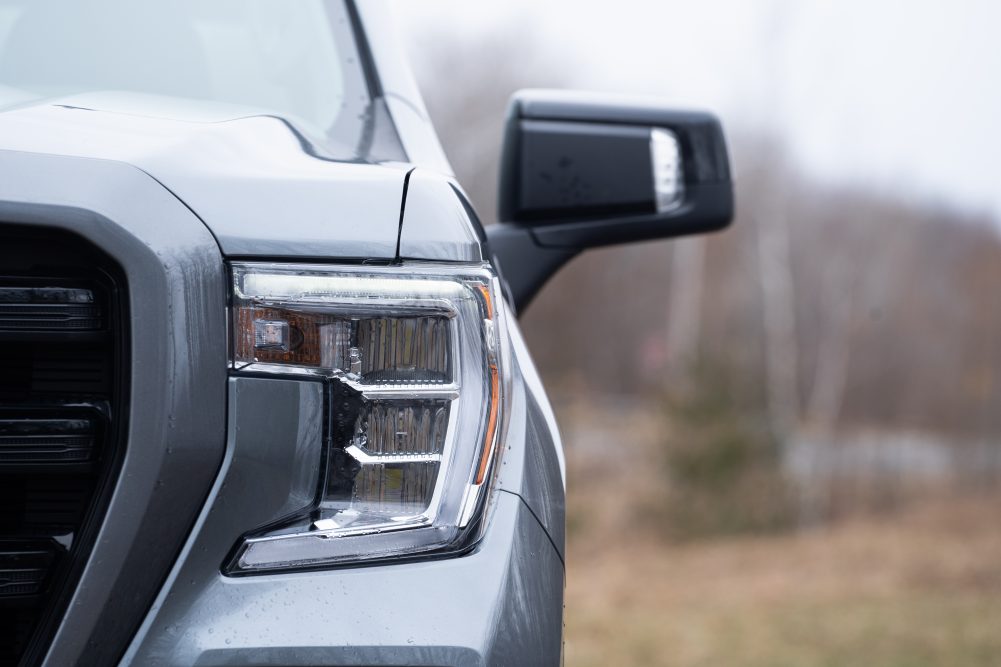 But then, the Duramax isn't more frugal than its main rivals either. I managed to keep the truck under the 10L/100 km mark, which is frankly impressive considering the size and heft of the thing. But that's not necessarily better than what I got from the Ram. So from where I'm sitting, the Sierra isn't exactly winning.
The Geeky One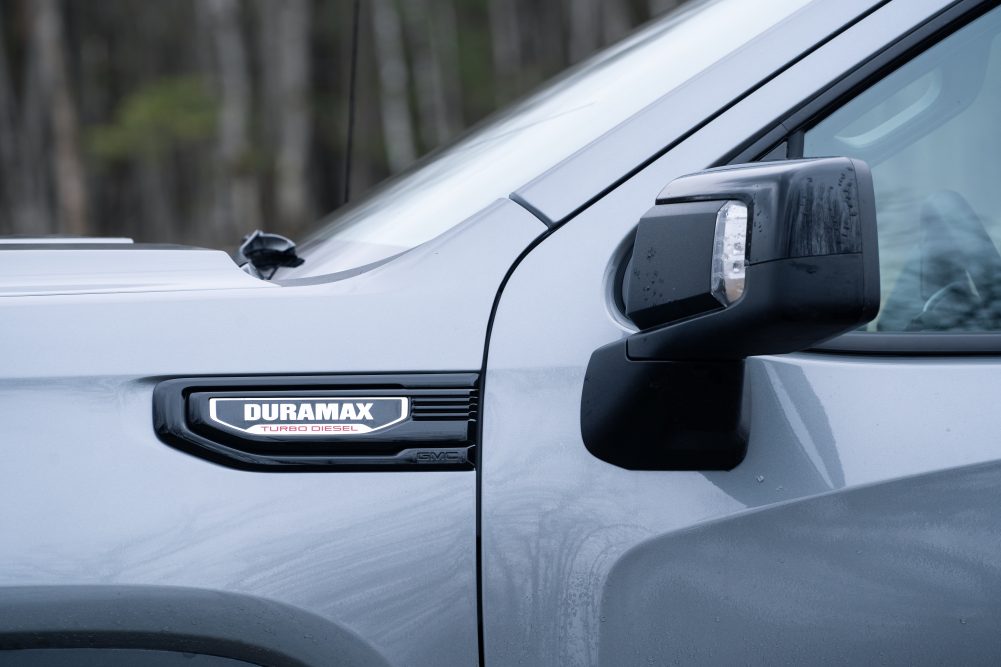 But not all is lost for our dear Duramax. What it loses in muscle flexing, it makes up for by being the most technically advanced one of the current trio. For starters, its engine is way smoother and quieter than both Ford's and Ram's. It's also surprisingly rev-happy, an unusual characteristic for a diesel engine. Power is delivered effortlessly, turbo lag is kept low, and acceleration is, dare I say it, spirited.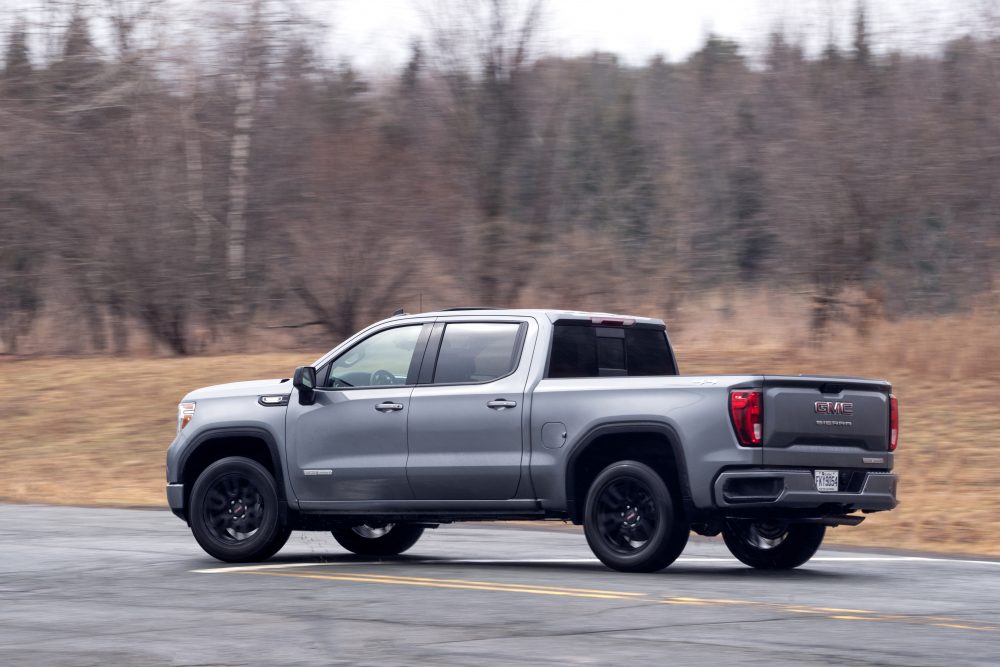 Meanwhile. the ten-speed gearbox seems to be better calibrated here, which shows GM's strength in the matter. Upshifts are seamless, downshifts are quick and the box simply always knows what the engine needs.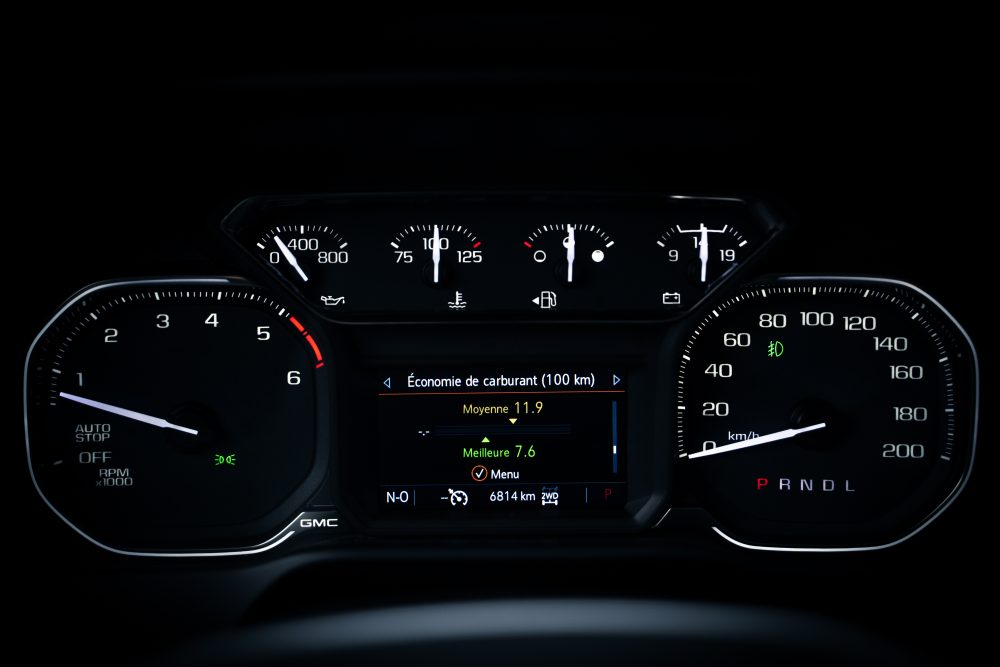 The Sierra doesn't ride as smooth as the Ram, but it's definitely more refined than an F-150. Body oscillations over rough surfaces remain quelled while the truck exhibits fantastic overall chassis rigidity. Handling is also nice and buttoned down when you decide to give hit a corner faster than you should.
Finally, there's the interior, which continues to be the subject of much controversy. As a matter of fact, GM is aware of the issue and has ordered an interior overhaul for the 2021 model year. But it's not that bad.
I'll say this: the problem with this interior is simply that after seeing the Ram's, it feels, shall we say, lame. Not that it's not well put together, because it is. As a matter of fact build quality is better here than in any other truck I've ever driven. There's also an overall utilitarian look to everything, which actually makes this GM make more sense for the worker who uses this thing as an office.
But material quality is shady at times, with hard plastics and questionable materials here and there. The dashboard's overall design is also rather simple, which is kind of frustrating considering how much they're asking for these things. The infotainment screen is also only an eight-inch affair while Ram offers a full-on tablet in the middle of the dash. Say what you will, but Ram killed its interior.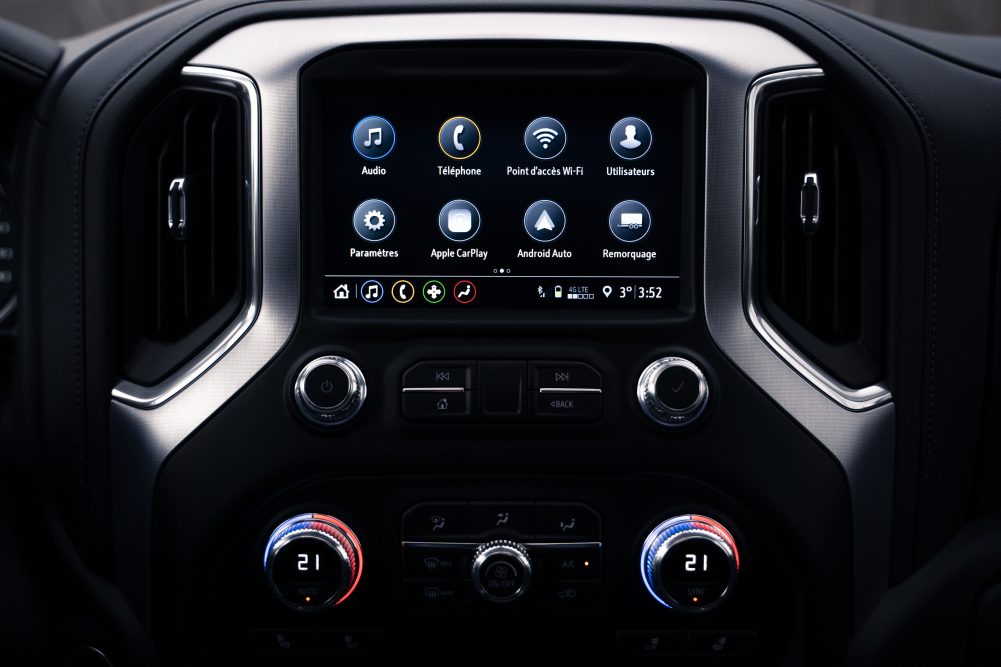 The 2020 GMC Sierra 1500 is however a very comfortable truck, with plenty of rear head and legroom, ample storage and a rear seat that easily rises up to give way to a massive open floor. It's perfect to fit a small tree, a pet or even a mountain bike, something I attempted myself.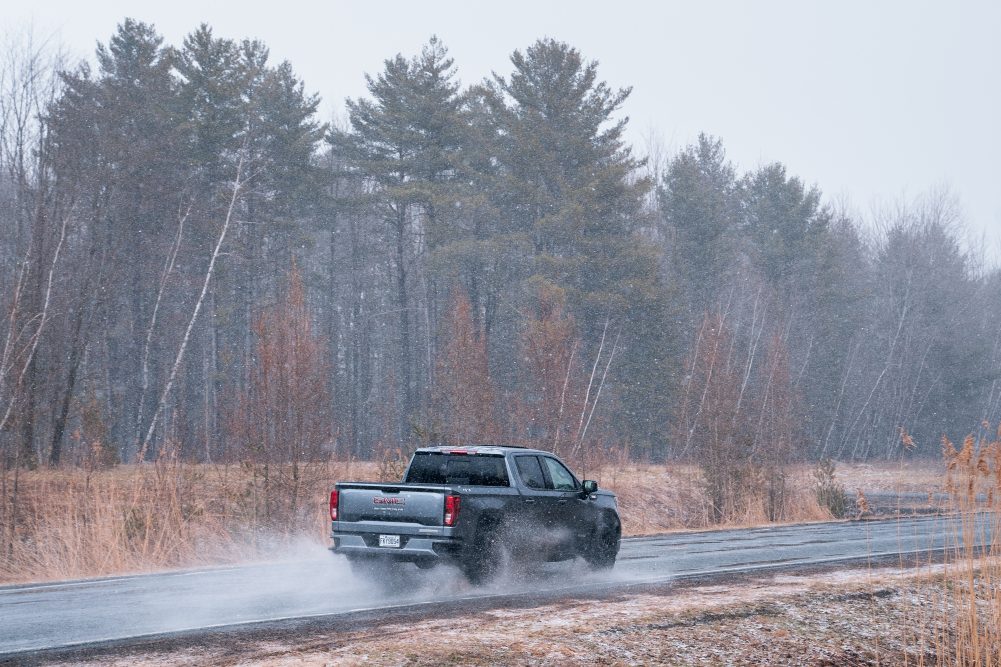 So, to sum it all up, the GMC Sierra 1500 looks the best and offers the most sophistication, but lags behind in the areas that matter the most to truck buyers: big ass numbers and capability. As for the diesel engine, I'd say get it only if you run a business that can absorb the running and maintenance costs associated with diesel. I've said it before and say it again: GM has too many engineers and not enough dreamers. In other words, this is a solid truck, it's just not screaming it loud enough.
Clavey's Verdict
Review of the 2020 GMC Sierra 1500 Duramax by William Clavey
Fullsize Trucks
Impressive fuel economy
Smooth and powerful engine
Looks the part
Lowest towing rating in its class
Less capable than V8 counterpart
Disappointing interior
Clavey's Corner is located in Montreal, Quebec, Canada. Prices and trim levels discussed in this article reflect the Canadian car market.
Special thanks: GMC Canada
Photography: Caleb Gingras
Contact the author: [email protected]