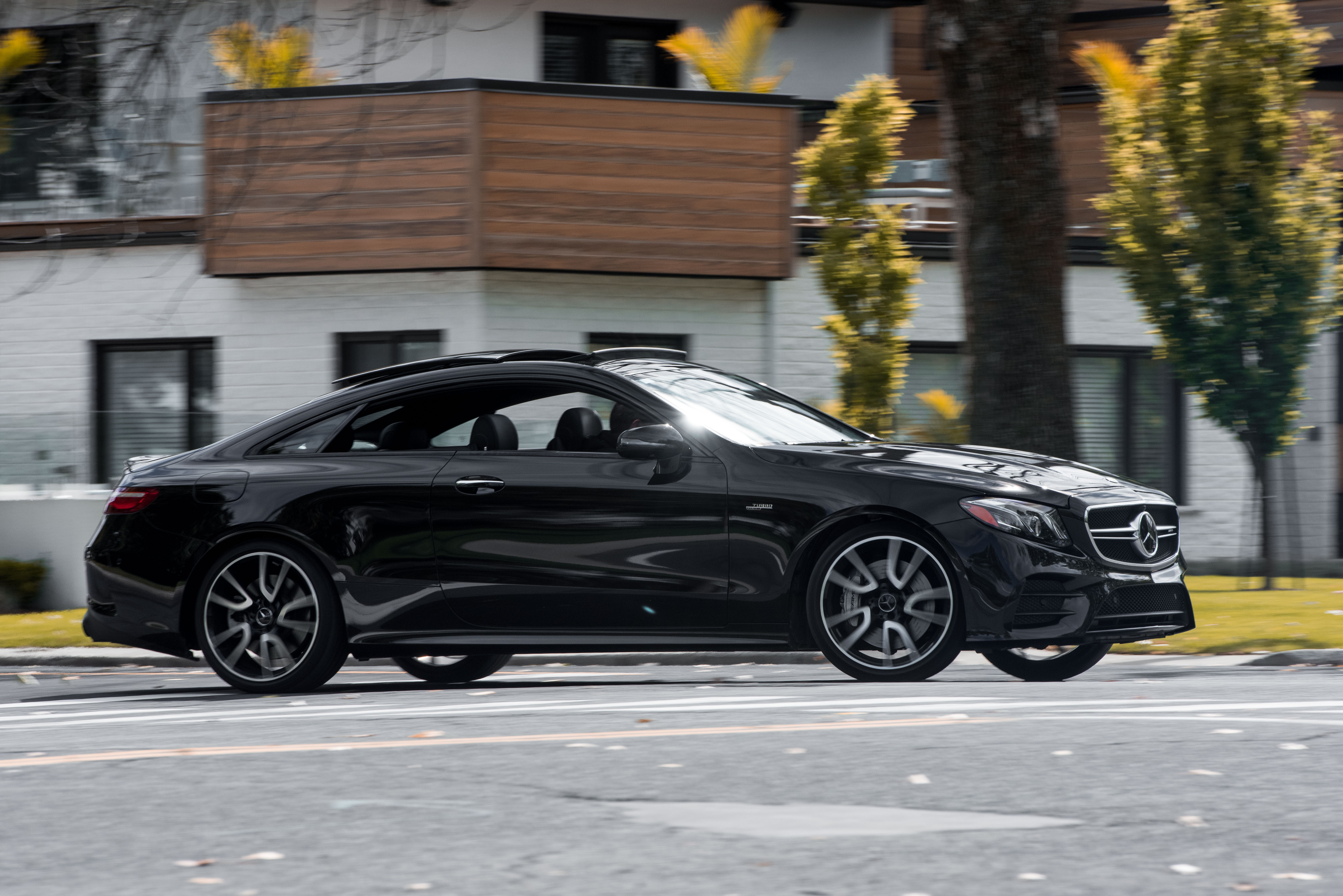 The 2020 Mercedes-AMG E53 coupe is a car for selfish people. I mean, think about it. In the wide spectrum that is the Mercedes-Benz E Class you could get a variety of more practical alternatives; a sedan, a wagon, or even a sedan coupe. There's no getting around it, if you opt for an E Class coupe, you want to please yourself, and nobody else.
Electrified
At least, the 2020 Mercedes-AMG E53 coupe tries to think about others. It's a hybrid now, believe it or not. That's right, for the first time in the history of AMG-tuned E-Classes, this thing relies on both a gasoline and an electric motor.
Now, if Mercedes' latest naming shenanigans has gotten you as confused as I am, wait until you find out what's under the hood of this thing. No, it's not a firebreathing 5.3-liter V8 as its nomenclature suggests. It's not even an eight-cylinder, but a twin-turbocharged 3.0-liter straight six good for a claimed 429 horsepower and 384 lb-ft of torque.
Much of that power is augmented by a 48-volt mild hybrid system called EQ boost. On its own, the system adds an extra 22 horsepower and 184 lb-ft when it's fully charged.
While, yes, its big sister, the E63 S AMG makes over 600 horsepower thanks to a twin-turbo V8, it can only be had in sedan or wagon form. This is the most powerful powerplant available for the coupe, and also a sign of things to come at Mercedes-Benz.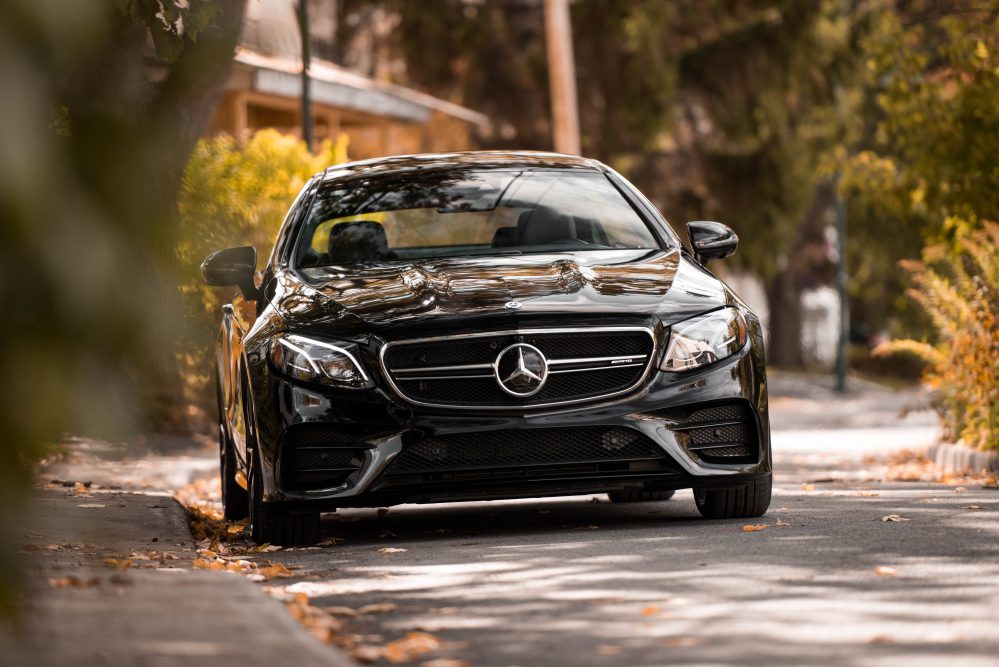 In Canada, all E Class coupes come standard with 4Matic all-wheel-drive, even the AMG cars, so inevitably, this is how this car is set up. All that power is sent to the ground via a nine-speed dual-clutch (TCT) automatic gearbox, with a 0 to 100 km/h time claimed in 4.6 seconds.  Pricing for this opulently self-centered coupe kicks off at $86,000. My tester was loaded to the gills with fancy packages, as the cars I drive typically are. It also had a set of seriously sexy wheels, for a total sticker price of $102,250.
Grand Touring Sport
I've personally always been a fan of the Mercedes E Class. It's the middle child, the often under appreciated one who, more often than not, gets all of the attention stolen from the rebellious C Class or the presidential S Class. And that's a shame, really, because the E Class is probably the car within Mercedes-Benz's lineup that blends luxury and sportiness the best. This coupe variant does this like a pro.
For instance, check out the shape of this thing. See how there's no B pillar? How the entire side of the car opens up like a convertible? It almost feels like magic. The entire car is also properly stanced, with impeccable proportions, never appearing too big nor too flimsy. I just love that ass.
Mind you, at just over 2,000 kg, it's not exactly svelte, which allows it to rank more as a grand tourer than an all-out performance machine. Sure, the 2020 Mercedes-AMG E53 is fast. Bloody fast. But not so much to scare the hell out of you when you gun the throttle. As a matter of fact, while it delivers all of its might in it most aggressive Sport + setting, it's never a harsh ride per se, but rather always plush and impeccably buttoned down on a bumpy road.
Another great quality is its ability to become totally frugal, quiet and surprisingly green. The hybrid system is actually a large alternator which also serves as a big start-stop system. So no, this thing won't drive in all electric mode.
But at a stop light, it all shuts down, and becomes absolutely serine. In Eco mode, the damn thing will return a solid 8L/100 km average and you behave. And it's so quiet and smooth too. Not bad for a machine that can hunt down a Camaro down a back road.
That's not to say this Merc can't hustle in the twisties, because it can. There's enough athleticism here to push it hard in the bends, and plenty of grip to pull out of a corner hammering the throttle without losing control. I'm also rather impressed by how precise and well weighted the steering remains in this thing.
Obviously, where this AMG impresses the most isn't in its ability to cover ground quickly, but by its luscious and fanatically well put together interior. Seats are thick, supportive thrones with all the massaging, heating or cooling features you can imagine. The entire cabin is adorned with brushed aluminum and carbon fiber, looks and feels expensive as hell, and makes you feel like a million bucks.  Because,  after  all,  you  deserve  it.
My only real complaint with this thing's interior are the rear seats. Not only is it hard to get back there, the level of luxury and refinement is nowhere near as well executed as the front. Like I said, it's a selfish car.
Scented Screens
The main thing that attracts your attention when climbing inside the 2020 Mercedes-AMG E53 coupe is its giant LCD screen that spans the entire length of the dashboard. It's actually two screens connected together that house everything the car has to display, from the COMMAND infotainment system, to gauges, navigation and anything else in between.
The upside of such a contraption is that everything can be tailored to your liking. You can even customize the car's ambient lighting to pretty much all the colors you can think of. Or, if you prefer, you can ask the lighting to follow the beat of your favorite tune. Not enough? How about adding a hint of perfume to the entire experience? Yes, there's actually a perfume bottle nestled in the glove box that spays a fresh scent of luxury throughout the car's cabin. Because you're in a Mercedes-Benz E Class,  that's  why.
These intricate details all add up to making the entire experience of owning the Mercedes-AMG E53 coupe an exquisite journey, where only you and perhaps your passenger may indulge in the obsessive craftsmanship, comfort and exclusivity that constitute this unique two-door coupe.
The downside of the entire screen setup, however, is that one, it never looks or feels expensive. Screens are cheap now, you can get them for $200 at Best Buy. Having shoved an entire digital tablet in this car looks modern, yes, but for a Mercedes-Benz of this stature, I don't know, I would have preferred thick and beautifully sculpted gauges. Like an expensive watch.
My other caveat is the COMMAND infotainment system itself. It's irritating as hell to use. One, because it's not touch-operated, but two, its counter-intuitive touch pad/rotary knob is a mess and doesn't exactly make navigating the layers upon layers of complicated menus and features a breeze. Luckily, the E class should soon receive the significantly better, but still annoying MBUX interface,  so  there's  hope.
At the end of the day though, you pretty much get what you expect from the 2020 Mercedes-AMG E53 coupe. It's a super quick,  but also super frugal, midsize luxury two-door that was conceived specifically to please a hard-working professional who simply doesn't want to be bothered with stressful things. It's the kind of premium coupe only Mercedes-Benz could have conceptualized.
Clavey's Verdict
Review of the 2020 Mercedes-AMG E53 Coupe by William Clavey
Luxury Coupes
Fast and frugal
Solid handling given its weight
High-level luxury and craftsmanship
Useless rear seats
Dim-witted infotainment system
Beware of the options list
Clavey's Corner is located in Montreal, Quebec, Canada. Prices and trim levels discussed in this article reflect the Canadian car market.
Special thanks: Mercedes-Benz Canada
Photography: Guillaume Fournier
Contact the author: [email protected]