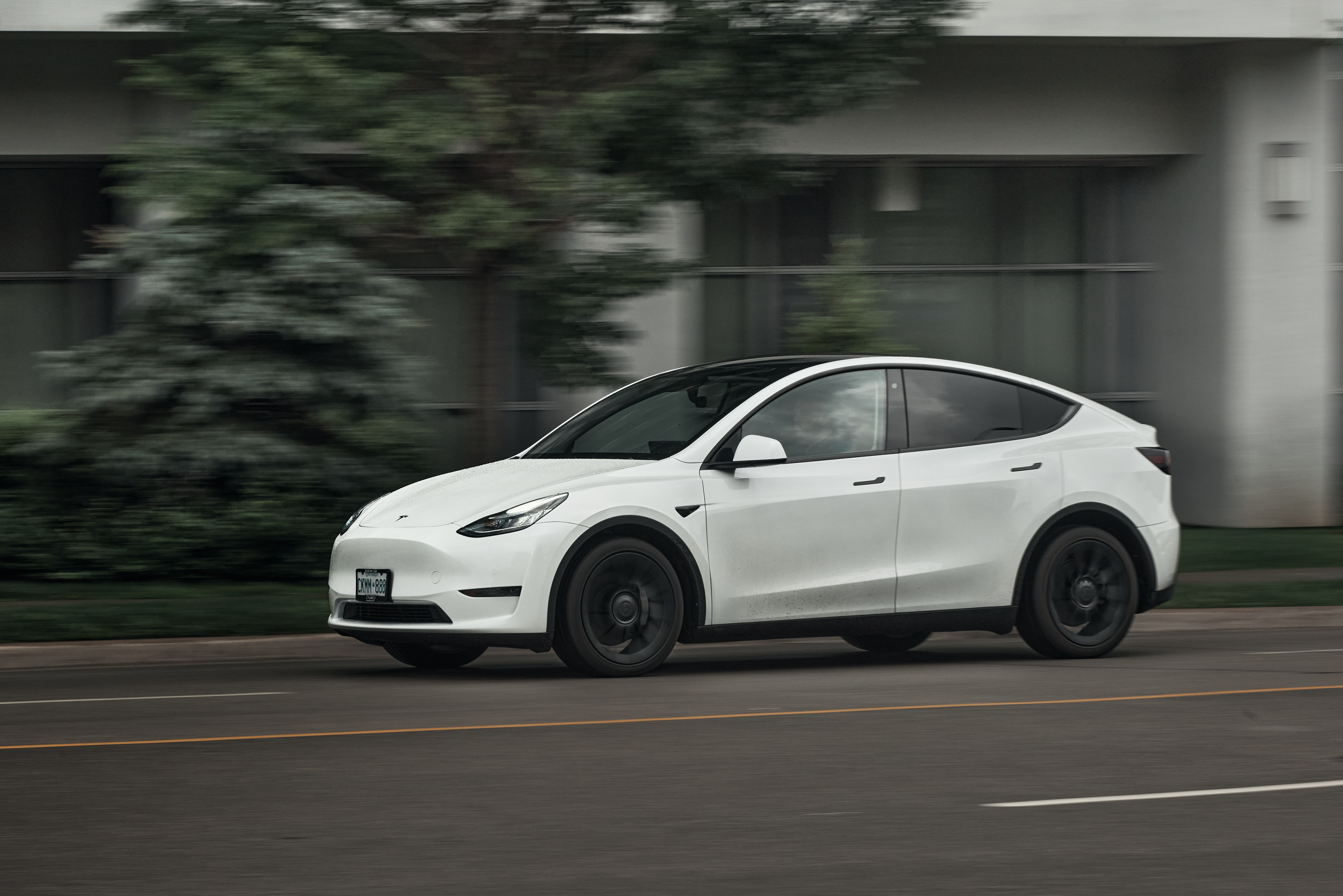 The 2021 Tesla Model Y – like all Tesla vehicles – is a very polarizing car. On one end of the spectrum, it pulverizes the entire auto industry by offering technology and an ownership experience that no other carmaker can reproduce. On the other, it's plagued with so many build quality and aftersales issues that it can quickly become as frustrating to own as an old Jaguar.
Looks Like A Melting Soap Bar
The fact that I really don't like how the 2021 Tesla Model Y looks is irrelevant, because a lot, and I mean, a lot of people seem to love these things. I mean, in 2020 alone, Tesla sold just over 450,000 Model 3s and Ys combined worldwide. That's a shit-ton of electric SUVs.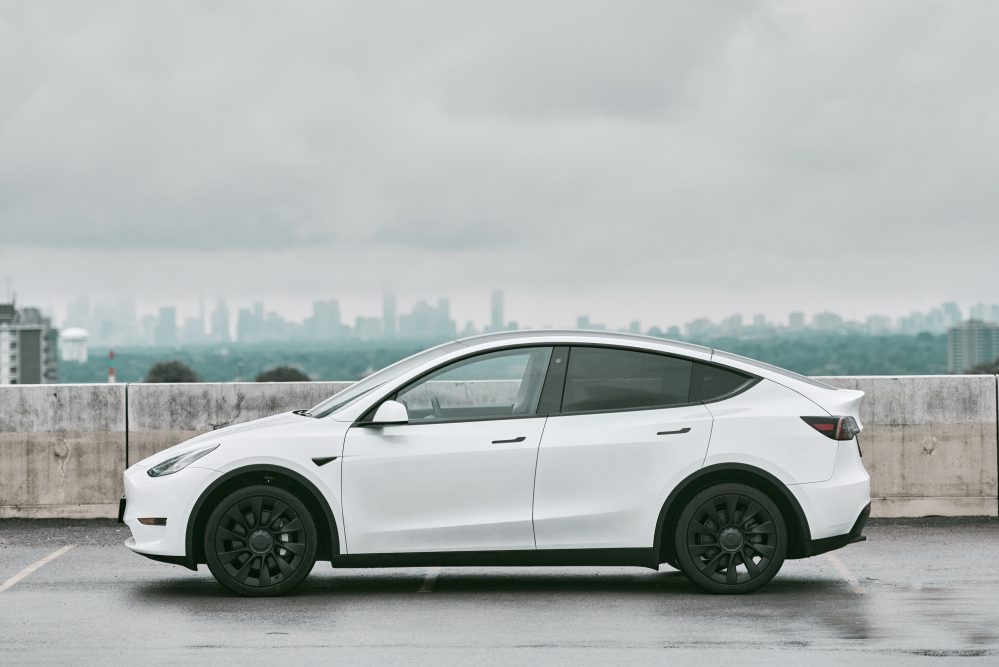 At this point, I'd like to set the record straight regarding my opinion about Tesla in general. Since I'm an automotive journalist, many Tesla owners seem to think I and others like me like to bash the company because it doesn't lend us cars or invite us to splashy product launches. Since the pandemic started, none of us are attending events anyway.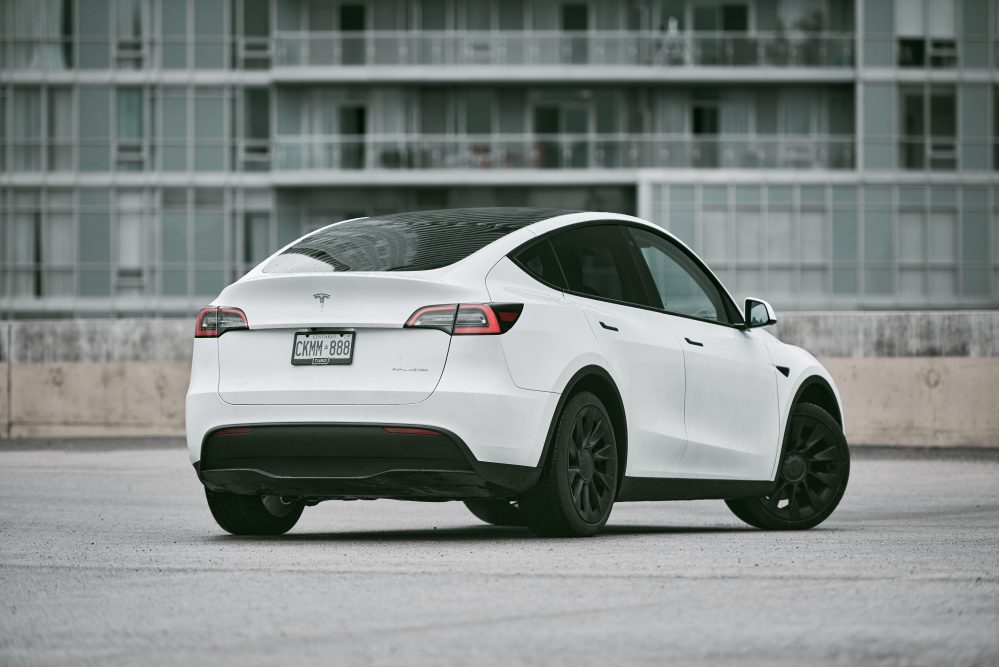 Yes, it's true: Tesla doesn't have a press fleet. It doesn't even have a PR department, which does make my job a bit more challenging. But it doesn't mean I don't respect the brand.
I have a tremendous amount of admiration for what Elon Musk (and Martin Eberhard, Tesla's actual founder) have done for the automotive industry. Through its innovation and at teams odd, but game-changing attitude, Tesla forced mainstream carmakers to change the way they do things. And it worked, because the entire industry is playing catchup now. Tesla is now the most valuable carmaker in the world. Go figure.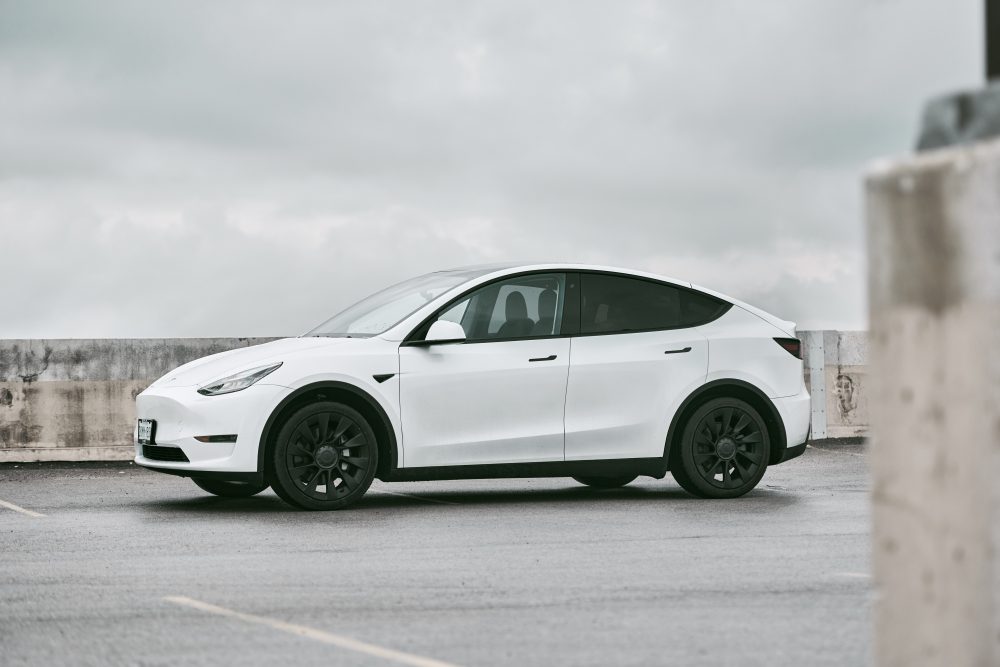 But when I see people with a Model 3 that's only a year-old and its paint is chipping away, or new owners tell me their car is missing important options that they asked for, or even worse, owners of older Teslas who try to obtain after sales service or parts, but Tesla essentially tells them to f*** off. I'm sorry, but I just can't go ahead and recommend one. And that's too bad, because if Tesla actually took care of its customers, it would really be the perfect car company.
What this all means is that if you buy a 2021 Tesla Model Y, you'll absolutely adore the way it drives and performs (which I'll go in detail later). You'll also get carried away by all the cool features it'll come with, or even the features it will eventually offer through over the air updates. But be warned: you could also hate your Tesla because it's built like shit.
I highly recommend thoroughly inspecting the body, and making sure everything works well before accepting delivery. Also, wrapping the car with a protective film and installing mud flaps – yes, mud flaps – will avoid a ton of body-related issues in the long run. Once the warranty is over, get rid of it. Because parts aren't cheap, and places to fix these things are virtually non-existent. Even worse is that the vehicle itself wasn't engineered to be repaired.
So now this, the Model Y. What to think of it? It's basically the compact Model 3 that was lifted with considerably more cargo space. The Model Y is also a tad longer overall. What you see in these pictures is a Long Range model which comes with dual-motor all-wheel drive as standard equipment. It's powered by a 75 kWh battery and pumps out a total combined 384 horsepower and 376 lb-ft of torque.
Range is rated by the EPA at 525 km, which is the highest in this category. Even Ford's surprisingly capable Mustang Mach E can't get more than 483 km. Speaking of rivals, the Mach E is currently the Model Y's only one. But even before new entries like Volkswagen's ID.4 and Nissan's Ariya hit showrooms, the Model Y already beats them in range. Pricing for this Tesla kicks off at $69,990.
Fast And Smooth
Saying a Tesla is fast is as cliché as hearing old auto journalists saying they "liked the chassis" of a car during a review. But even if in this specification, the Model Y is at the low end of the Tesla performance spectrum, it'll still hang with a BMW M340i. Tesla claims 0-100 km/h time of 4.6 seconds. I mean, that's fast as heck by any standard. And if that ain't enough, you can alway upgrade for a Performance model that'll do the sprint in 3.7 seconds.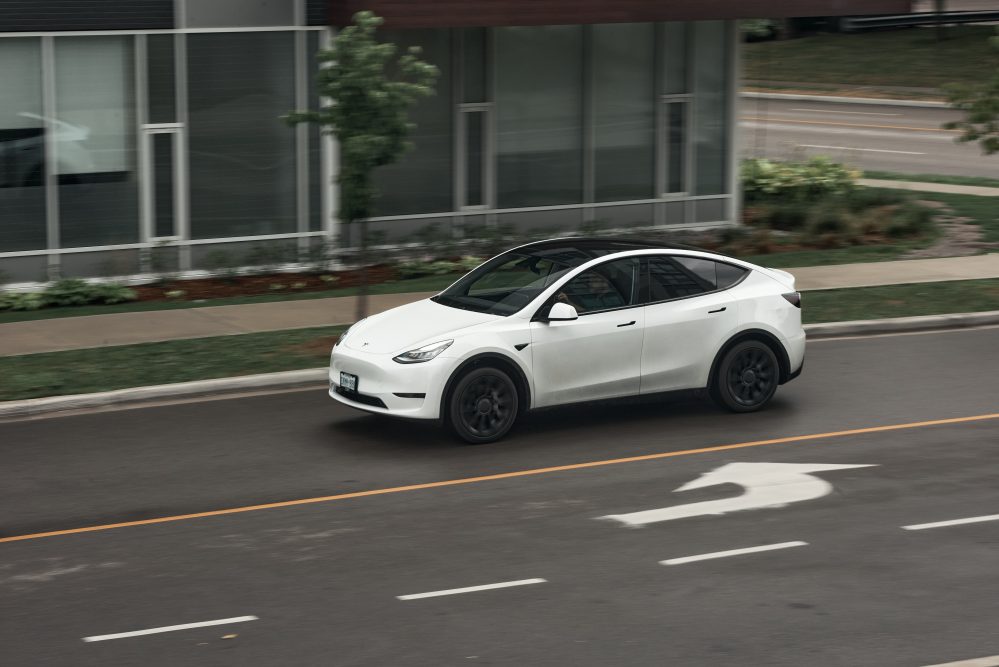 But there's a lot more to the 2021 Tesla Model Y than speed. What impressed me the most was how it manages its energy. Range simply doesn't drop as fast as in other electric cars, a sign of Tesla's industry leading battery technology. The drivetrain is also impeccably smooth. You only need to feather the throttle to get it moving swiftly, contrary to the on/off switch feel of some EVs.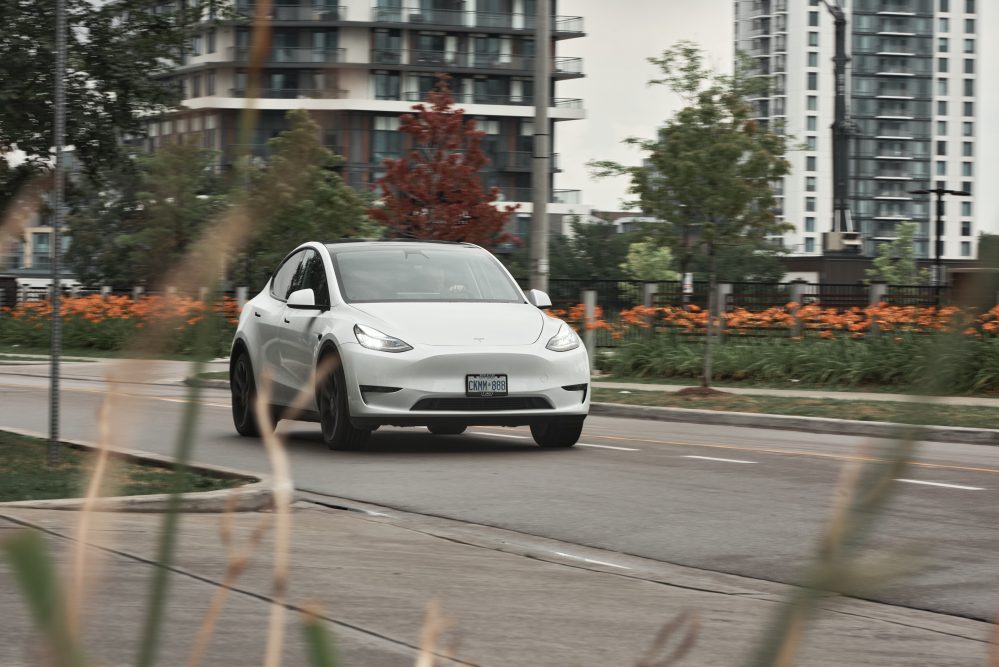 Cornering with a Model Y is also fun, with plenty of grip, a well-tuned suspension and a witty brake-vectoring system that'll have you exit corners a lot quicker than any other SUV can accomplish. It feels like actual chassis engineers fine tuned this thing, a quality you typically get from a high-end European brands.
The Tesla Model Y rides smooth, it's quiet and Tesla's default regenerative braking system puts some fancy multi-mode systems to shame. But I do wish Tesla gave its driver a bit more freedom with it anyway.
And it's the same story for general cabin comfort and overall passenger and cargo space. Weather you like it or not (I'm really not a fan), Tesla shoves the the concept of a "dashboard-less" dashboard down your through. It's free of vents or any other form of switchgear. You might feel like you're sitting in a dentist chair, and that everyone's watching you from outside (because they will), but forward visibility is astonishing thanks to the massive windshield.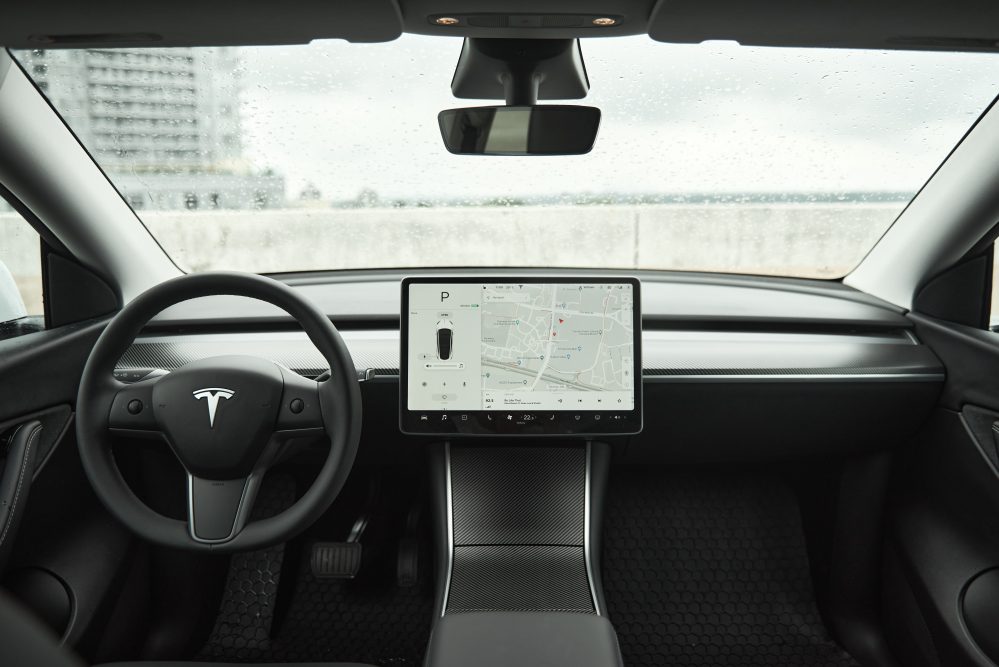 Obviously if you've been in a modern Tesla, you're familiar with the single central command screen, unique to both the Model 3 and Y (Model S and X now have it too, but keep a conventional gauge pod). That screen houses virtually everything, from HVAC controls to even headlights. Dig deeper in its menus and you'll find fart noises, games and a slew of downloadable content. Oh, and you don't start a Tesla per se. You just get in and drive.
I was using a key card to get in, because I was a guest, but the owner of the car can pretty much control everything from an app on their phone. In my case, I picked the car up at a local Tesla Supercharging station and the owner unlocked it from a distance in the comfort of his home.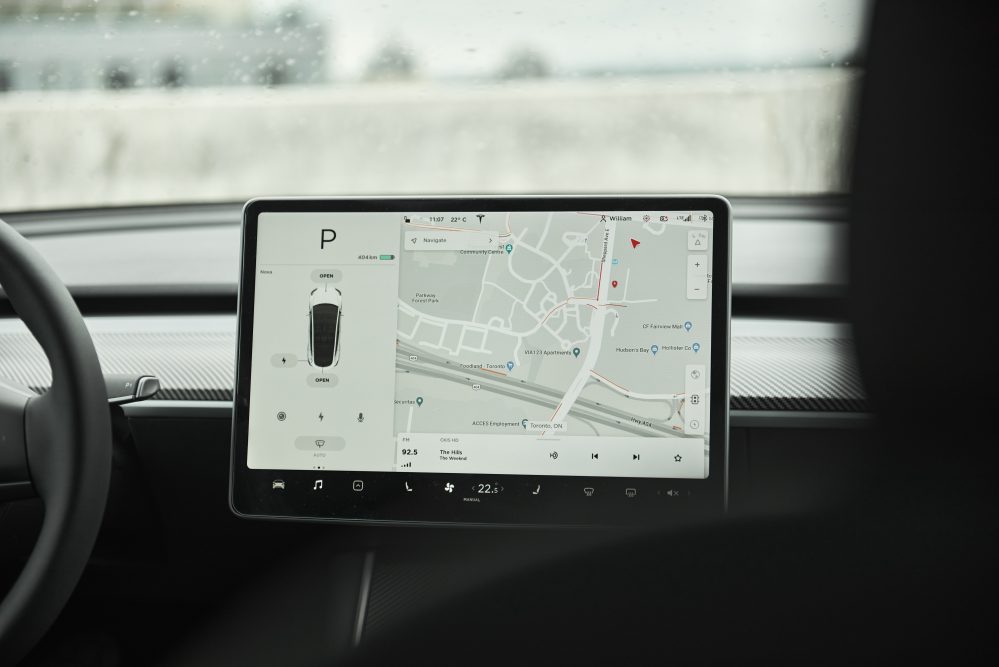 Rear seat room is ample in a Model Y, with above average head and leg clearance. But the rear seats don't seem to want to provide the same amount of comfort as the fronts. They feel hard, but they do have a reclining feature, so that's handy.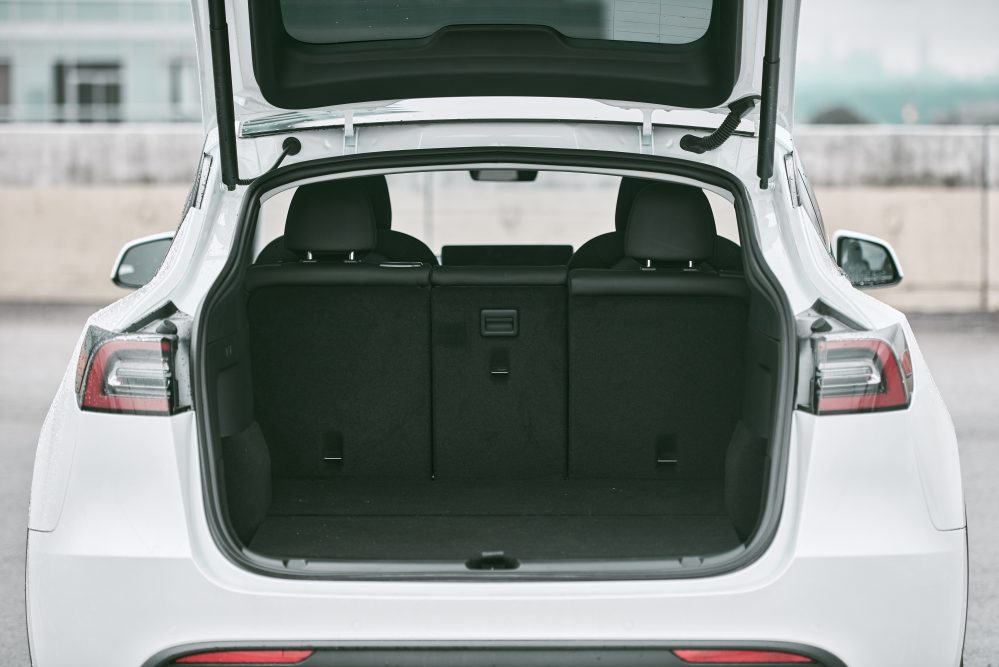 Finally, the Model Y also kills its rivals in cargo space. When the rear seatbacks are folded down, Tesla's SUV will engulf up to 1,925 liters of your gear. Add to that an extra 425 liters upfront due to the frunk (the front trunk), and the Model Y beats both the Jaguar I-Pace (1,415 liters) and the Audi e-tron (1,529 liters) in cargo capacity. Even the Ford Mustang Mach-E can't match this Tesla with its 1,687 liters rear / 135 liters front.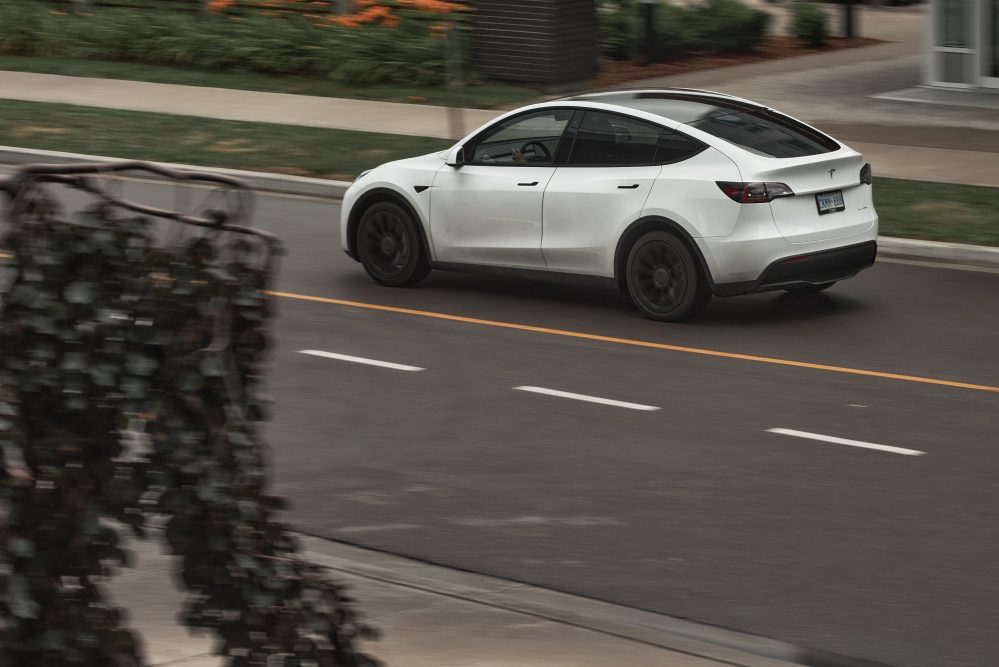 So, yes, the 2021 Tesla Model Y is worth your hard-earned money as long as you understand what you're getting yourself into. Too many people bought into Tesla's promise of buying a car like a cellphone. This strategy can unfortunately only go so far, something Tesla is now discovering out there in the wild. But if you follow the precautions I listed earlier, this could be the last automobile you'll ever own.
Clavey's Verdict
Review of the 2021 Tesla Model Y Long Range by William Clavey
Electric Compact Crossovers
Highest range in its class
Smooth, powerful drivetrain
More cargo and passenger space than main rivals
Not cheap
Inconsistent build quality
Weak aftersales infrastructure
Clavey's Corner is located in Montreal, Quebec, Canada. Prices and trim levels discussed in this article reflect the Canadian car market.
Photography: Guillaume Fournier
Contact the author: [email protected]