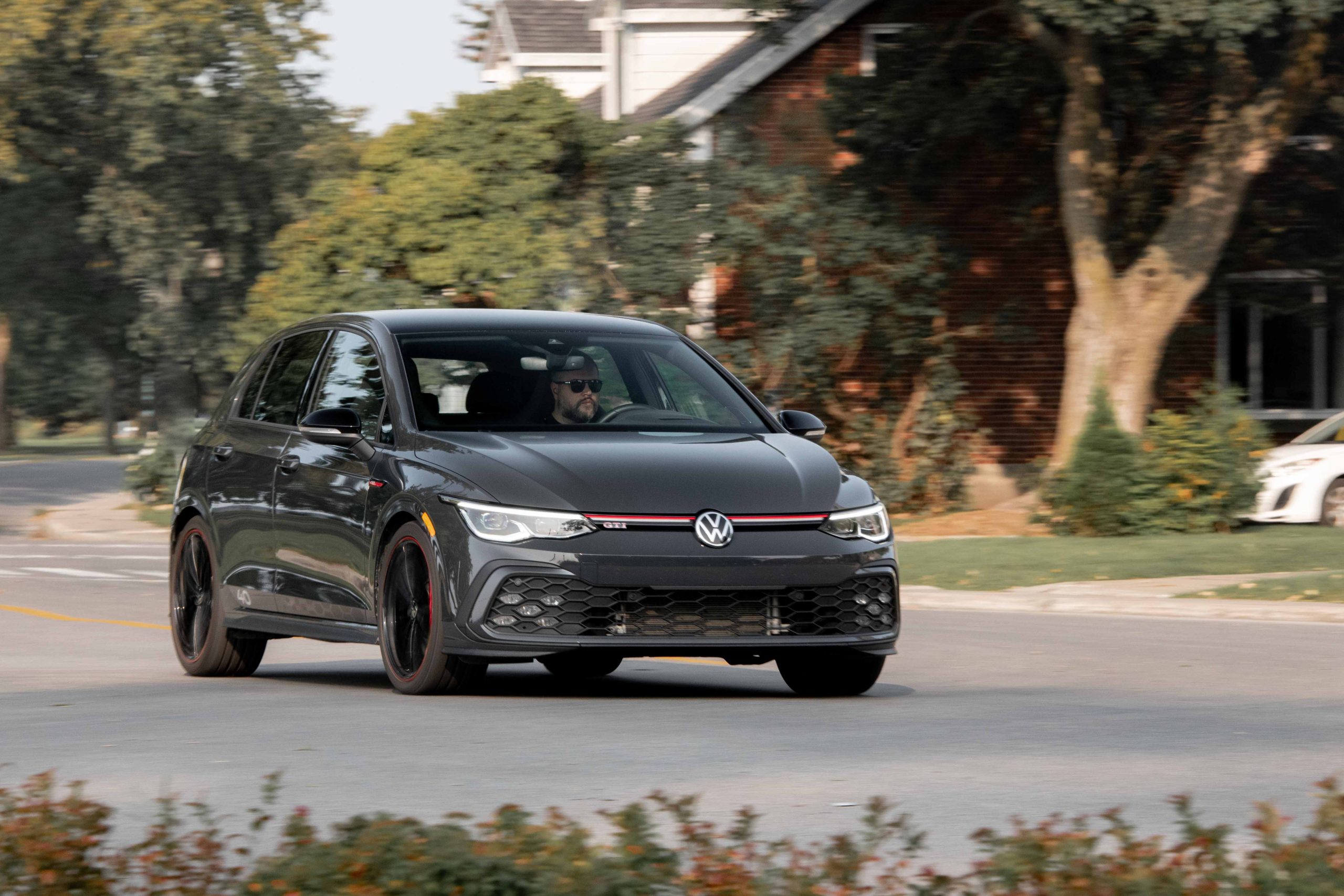 The 2023 Volkswagen Golf GTI turns 40, like me! And I gotta say, crossing over the midlife mark came with a lot of ups and downs. Perhaps the best thing that happened to me this year was the birth of my first son in June, Magnus, an event I do firmly believe is the best experience that can happen to any human being. But then things started going downhill the moment I turned 40 in August. I almost lost my girl (but I somehow managed to get her back), I lost both of my full-time contracts at RPM and Wheels.ca/Toronto Star, and that 1990 Nissan 300ZX I bought – a typical midlife crisis move – ended up being one hell of a money pit.
Needless to say, the past few months were a roller coaster ride. I ended up seriously questioning my very existence, lingering about my past and being scared of where I was heading next. Perhaps the Golf GTI 40th anniversary came at the right time in my life, because like me, it really felt like it was going through a similar crisis.
2023 Volkswagen Golf GTI Review: I Miss The MK7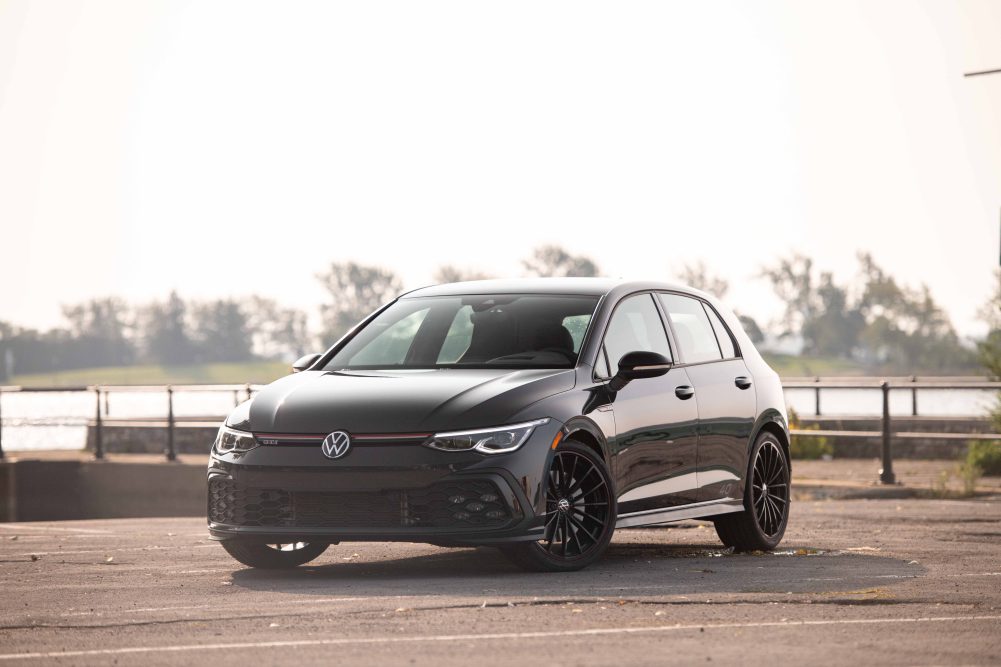 At this point, you all know how much I absolutely adored the last-generation Golf, the MK7. That little thing was so damn good that it forced Mercedes-Benz to re-engineer its C-Class. It also rendered virtually all other hot hatchbacks obsolete. This 2023 Volkswagen Golf GTI MK8, then, has very large shoes to fill. And while I still find it has solid bones, there are aspects of it that drive me up the wall, which I wrote about in this story.
I'll get back to all of that in a bit. The car you see here is a 40th anniversary special, a tribute, if you will, to the very first Rabbit GTI that was set loose into the world around the same time I was born. Available only for the 2023 model year, and limited to only 500 units in Canada and 1,500 in the US, the GTI 40 gets unique decals on its doors and model-exclusive 19-inch black Scottsdale wheels, complete with a red lip.
The Urano Grey paint job photographed here as well as Tornado Red are unique colors for this special edition. All 40th anniversary GTIs also come with a black roof, an additional 40 logo on the steering wheel and the iconic golf ball shift knob.
Underneath the MK8 GTI's updated design lies essentially the same platform as before; VW's now ubiquitous MQB architecture. The GTI is still solely a front-wheel driven car. All-wheel drive is reserved for the almighty Golf R. Power comes from a revised version of the old 2.0-liter turbocharged four-cylinder, except output sees considerable gains, with horsepower and torque climbing from 228 to 241 hp, and from 258 to 273 lb-ft respectively.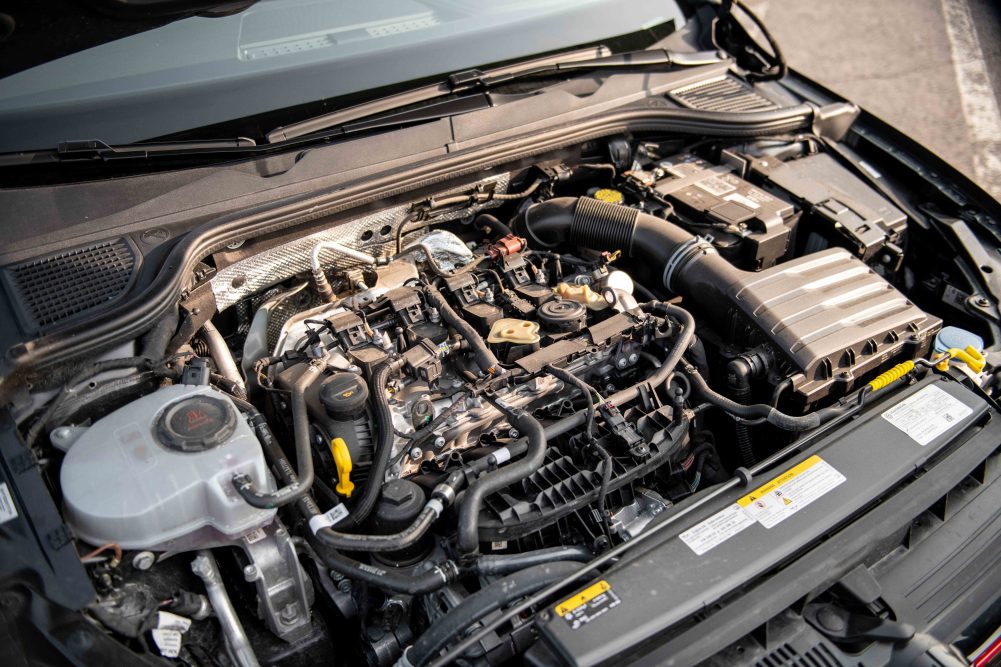 Just like before, this iconic hot hatch can be fitted with a six-speed manual transmission (as tested) or a 7-speed dual-clutch (DSG) automatic unit. But there's a catch. The 2024 model-year will be the last one available with a stick. Moving onward, the GTI will only come with an automatic. Yes, you did just read that.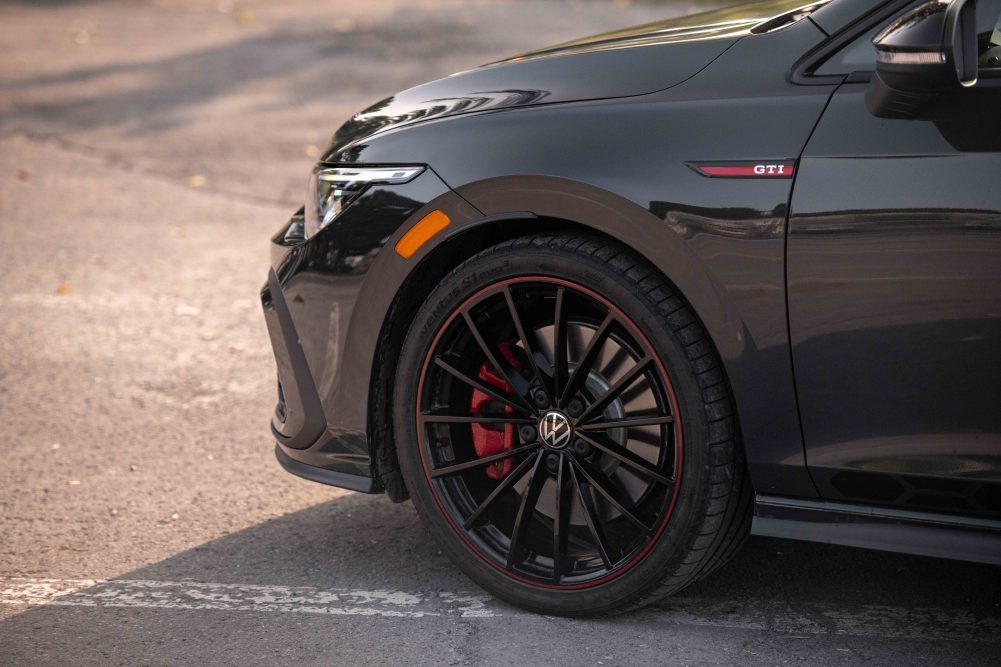 Pricing is where things become interesting as the 2023 model-year cars were still relatively affordable until VW decided the inflate the shit out of the lineup. While my tester, which sits at the middle of the range, stickered at a decent $36,995, the 2024 Golf GTI now kicks off, in base form, at $37,310.
Fun And Engaging, Infuriating Ergonomics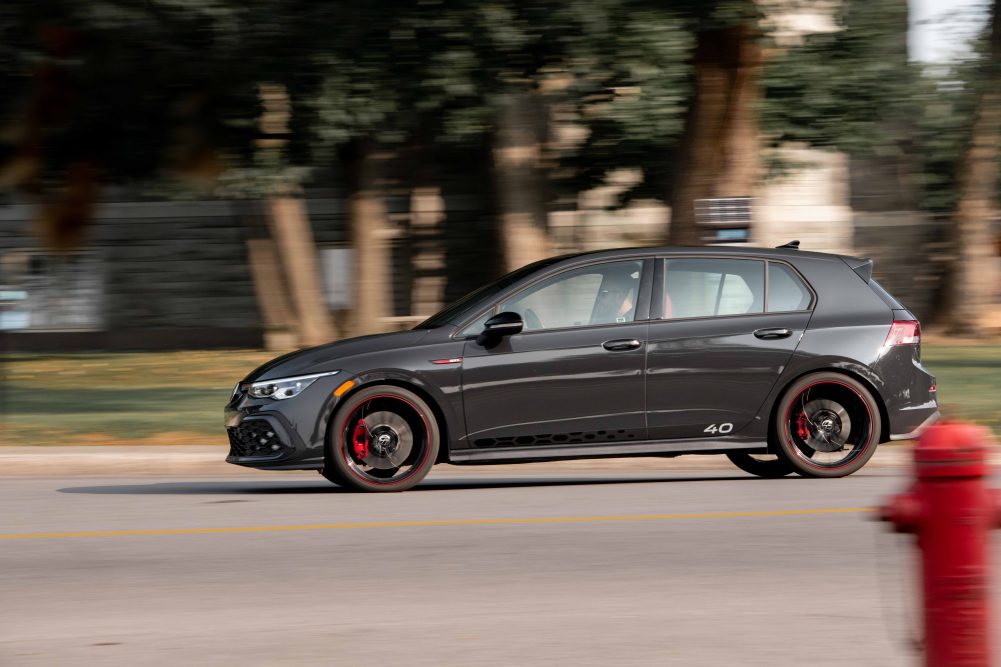 A Golf GTI is a Golf GTI. It generally delivers precisely what you expect. And in many ways, Volkswagen hasn't lost the art of building a proper hot hatchback. The moment you strap yourself inside the GTI's sport bucket seats – which look and feel fantastic -, this thing immediately slaps a smile on your face.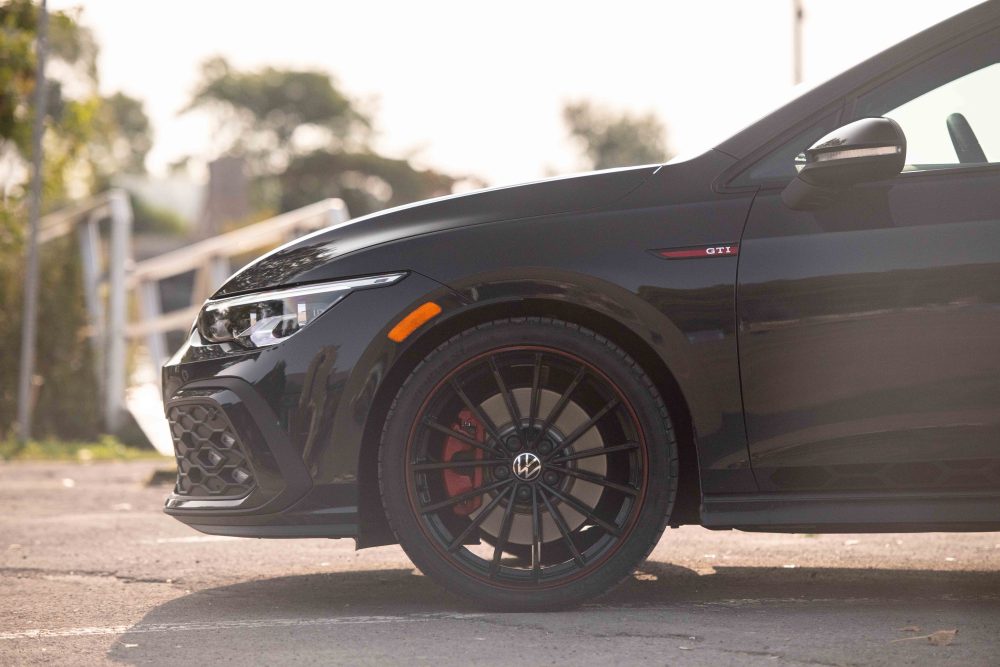 That's because there's a sense of fluidity in the way a GTI drives that makes it so charming and so damn spot on. Its platform is as solid as rock, allowing it to feel all grown up when driven over rough roads. But its suspension is also adequately stiff and its entire chassis is precise, quick to react, perfect for when you need to carve your way quickly around a twisty road.
An electronically operated limited slip differential makes sure to quell understeer as you gun the throttle inside a corner. Sure, it's never as precise as, say, a Honda Civic Type R, but it's still good as fuck. And while it'll never win a drag race against that Japanese rival, the GTI's drivetrain represents the sweet spot between wild and civilized. It's always just right, with ample low-end torque and a willingness to rev, all while allowing this little bunny to move forward with haste.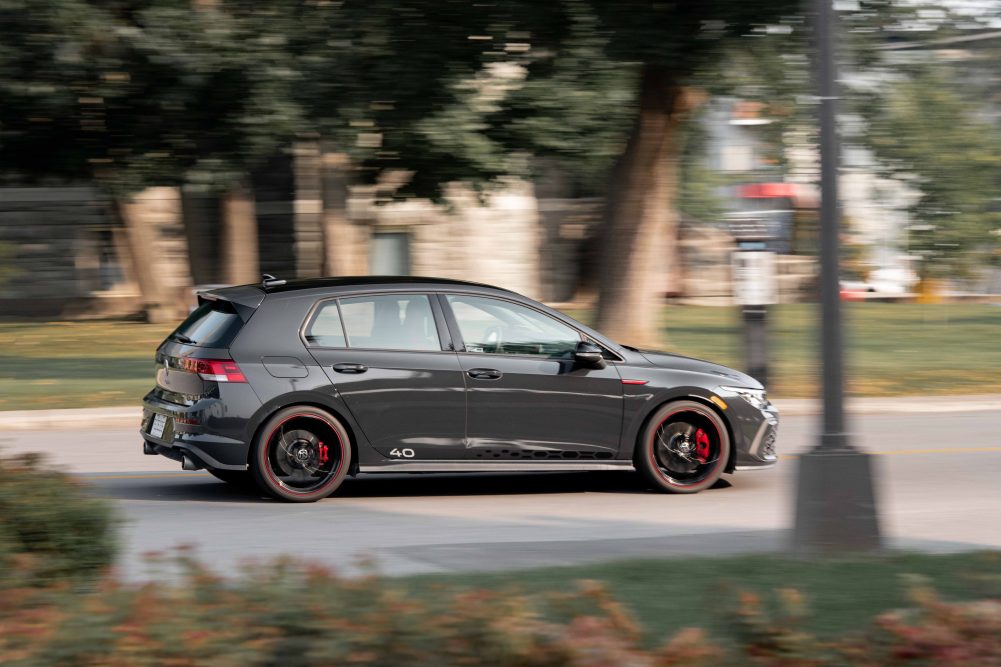 And, shit, the fact that I was able to shift the gears for myself simply made the car that much more engaging to drive. The shifts are crisp and the clutch is smooth. The 2023 Volkswagen Golf GTI is both all grown up and stupidly immature, all at once. I love it.
Since I'm I'm a dad now, I particularly enjoyed this car's practicality. Sure, it's a bit small in there, but then again, it's a small car, not some stupid micro SUV which, mind you, could have been just as cramped inside. With the baby's seat firmly in place and the stroller stowed in the trunk, my spouse and I absolutely adored this hatch's family friendliness. Lower the rear seats, and you'll give way to up to 1,005 liters of usable cargo space. It's the perfect car!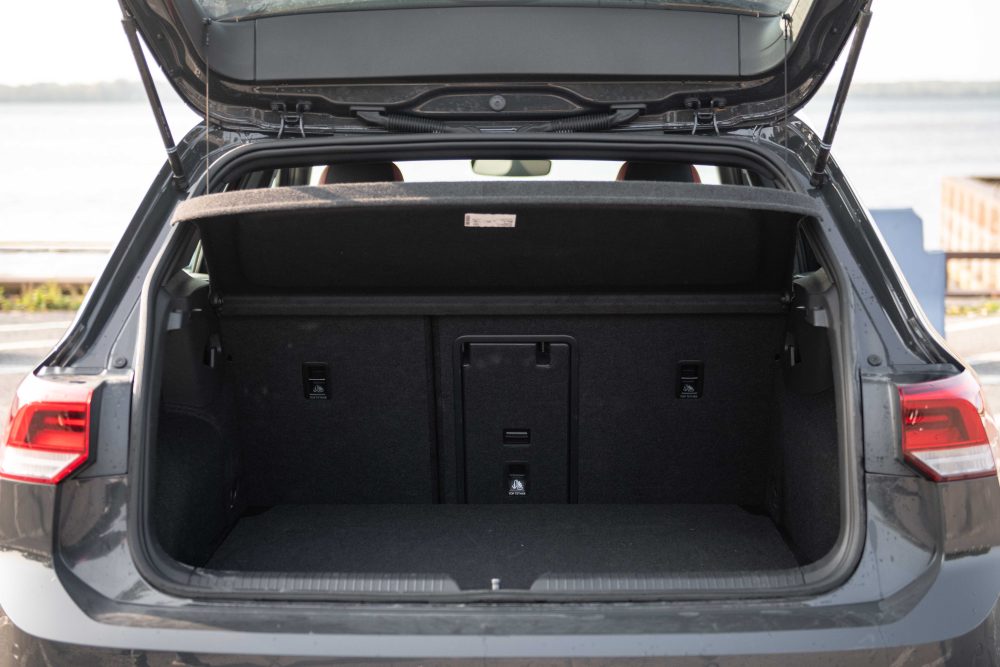 I really wish it was. I mean, it once was the perfect car. But the MK8 sadly has serious ergonomic problems that the MK7 didn't. In an attempt to digitalize everything and get rid of physical buttons, Volkswagen has given birth to a Frankenstein of a user experience.
Haptic feedback buttons on the steering wheel never consistently react. The entire infotainment system is a mess of menus that lag, overlap over each other and quickly have you screaming at the screen. A volume slider is arguably the stupidest thing I've ever seen been fitted to an automobile, and while the freedom of adjusting ambient lighting to your liking remains a cool feature, it's all but useless when key functions, like volume and HVAC controls don't even light up at night. I'm not kidding, they really don't light up at night.
Where Did The Quality Go?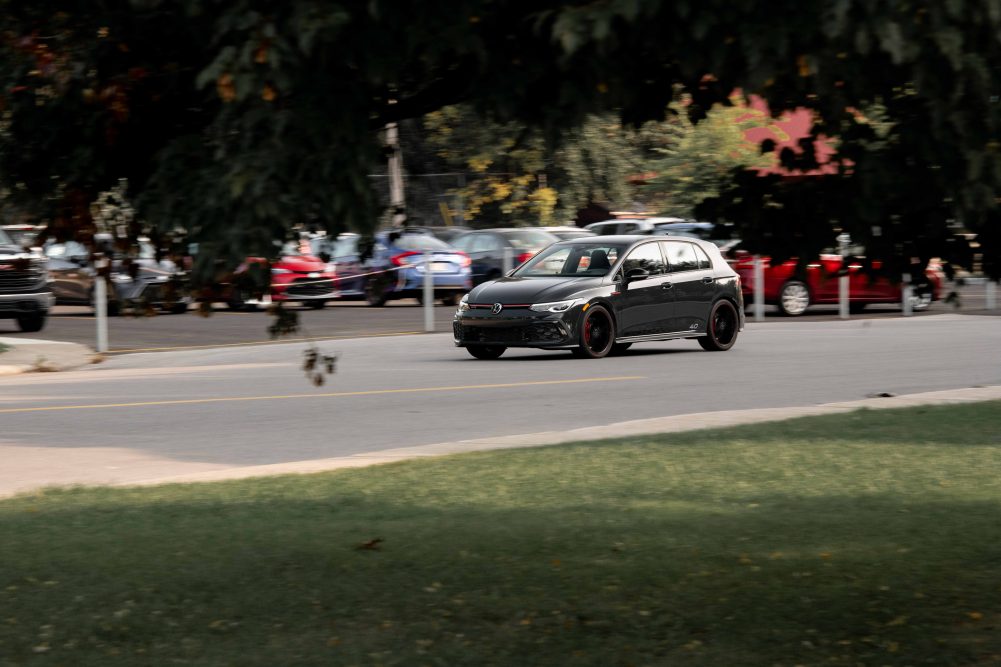 Then there's that dreaded feeling that the 2023 Volkswagen Golf GTI somehow feels cheap inside. The MK7 never felt that way. It always felt like you were driving a budget Audi. But not in this one. Cheap plastics creep up on you from the door cards and around the dashboard. Even the materials used for the seats aren't as of good quality as before. The entire shifter moves about almost an inch when it's in gear – what the fuck? – and fiddling with that infotainment screen yields heavy cracking from underneath the dashboard.
These ergonomic and quality pitfalls are the result of three main driving forces, Dieselgate, Volkswagen's switch to electrification and the death of Ferdinand Piëch. It's no secret that VW now owes a lot of money to a lot of people. It also needs to invest massively in EV manufacturing.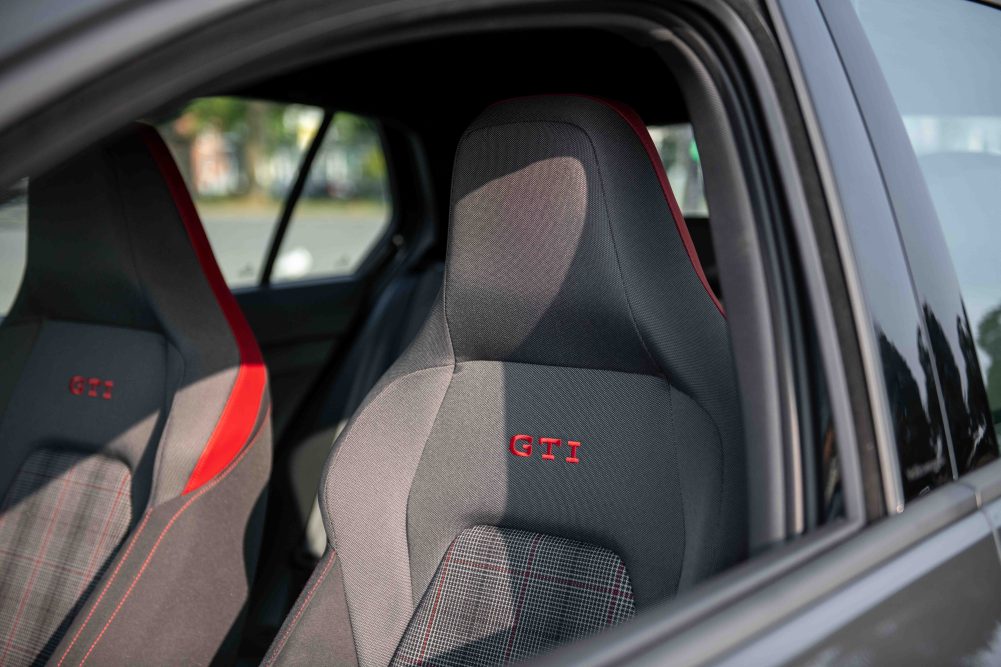 This inevitably leads to cost cutting. And with an individual like Piëch no longer running the company, the man known for his obsessive attention to detail and, well, greenlighting the god-damn Phaeton, it just feels like Volkswagen isn't the engineered-driven company it once was. The GTI feels like it was engineered by the old VW, while its user experience was put together by the new generation VW, essentially run by people who have never driven a car in their life.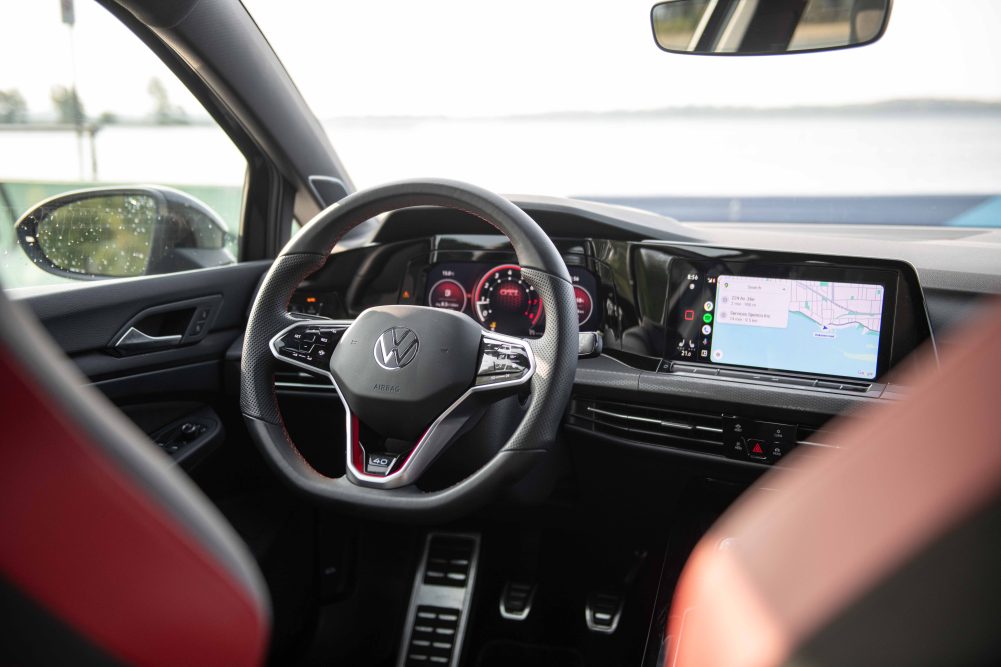 Hence why the 2023 Volkswagen Golf GTI's midlife crisis is very similar to mine. When I turned 40, I was depressed from having to leave behind my old bro life. I felt squeezed into the realities of fatherhood, feeling somewhat obsolete at the thought that I had reached the middle of my life. Worried about where I was heading next, my confidence and ego were heavily bruised.
The GTI is in a similar situation. It's hanging onto its past while clumsily attempting to modernize itself. It also needs to accept its demise as a gasoline car. Because yes, even the iconic hot hatch will soon need to be electrified. Perhaps in situations like these, the only thing you can do is take in the hit, look forward, and drive. So that's precisely what I did before returning the keys.
Clavey's Verdict
Review of the 2023 Volkswagen Golf GTI 40th Anniversary by William Clavey
Hot Hatchbacks
Stellar chassis dynamics
Fantastic drivetrain
Always practical and fun to drive
Serious ergonomic issues
They don't build them like they used to
The price keeps climbing
Clavey's Corner is located in Montreal, Quebec, Canada. Prices and trim levels discussed in this article reflect the Canadian car market.
Special thanks: Volkswagen Canada
Photography: Guillaume Fournier
Contact the author: [email protected]