Driving the 2021 Acura ILX immediately had me remembering the origins of this blog. If you've been following me since the start, you know about that original rant I wrote on Kinja five years ago, the one that put me on the map. For some reason, that link is now expired, which sucks. But I also wrote a review of the car here, and then here. The funny thing is that the ILX hasn't changed much since that rant from five years ago. And that's starting to become a problem for Acura.
The Last Of The VTECs
Anyone remember VTEC? If you grew up in the 1990s like me (god I feel old), VTEC was all the talk as it powered pretty much everything at Honda and Acura. Today, VTEC is all but a relic of Honda's past now that it has converted to turbocharging. The ILX, along with a few trucks, SUVs and minivans, is one of the last Hondas to utilize this technology.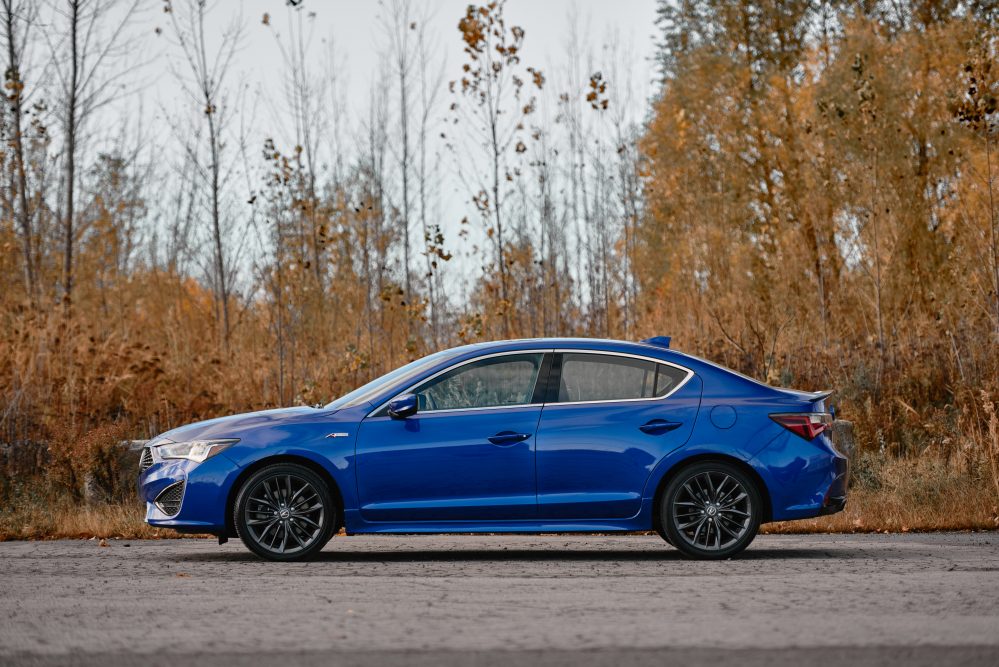 Yet, it's still oh so effective. While, yes, the 2021 Acura ILX is now easily outpowered by more potent entries like the Cadillac CT4, Audi A3, BMW 2-Series and Mercedes-Benz A-Class, it's still tremendously rewarding to drive, loves to rev to redline, and makes pleasing VTEC sounds. If you still don't know what VTEC does, it's a cam switchover technology that changes its profile as revs climb. The engine essentially gives itself more power as it spins. Like a turbo? Yes, like a turbo. But reliable.
And that really is the ILX's ace up its sleeve. That 2.4-liter naturally aspirated four-cylinder engine has been existing forever at Honda. You just can't kill it. Plus, parts are cheap, and people understand how to fix and tune it. It's rated at a still acceptable 201 horsepower and 180 lb-ft of torque.
The only available gearbox is an eight-speed dual-clutch automatic, which kind of sucks considering the first-generation ILX came with a slick-shifting six-speed manual. It doesn't matter though because this is a great transmission, which I'll get back to in a bit.
Pricing is also why the 2021 Acura ILX somehow manages to compete against more sophisticated German rivals. Kicking off at $32,180 and topping at $37,080 for this Tech A Spec model – which honestly looks pretty rad in its Apex Blue Pearl paint with contrasting red seats -, the ILX is significantly cheaper than anything else in this class.
The Integra Potential
While the 2021 Acura ILX will never be an Integra replacement, it fulfills a very similar mission within Acura's lineup. It's the entry level car, the gateway to the brand. And that's a marketing strategy that was invented by Acura with the Integra. It was then perfected with the EL and CSX that followed it.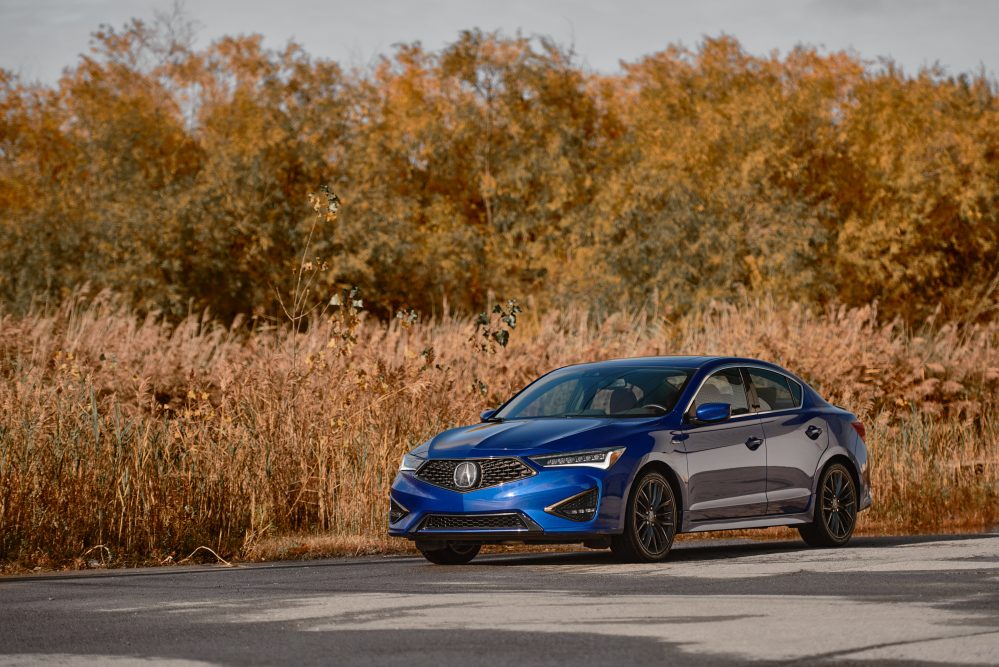 The idea is to secure a young, affluent consumer into the brand by selling them an affordable car, then having them grow with the company and change for a more expensive model. And it actually works. So much so that all the German brands have also employed this strategy.
The Acura ILX is therefore a pioneer in its segment, which is why I firmly believe Acura will bring another generation to the table. It's however unclear what that car will be based on. Since the Civic is about to get a massive overhaul, I wouldn't be surprised if Acura decided to use its new architecture and turbo engines for the ILX.
Until then, let us enjoy the old Civic Si platform that sits underneath this spunky little Acura sedan. While old, the ILX has a playful and energetic vibe to its driving dynamics; qualities that remind me of the great Hondas of yore. The ILX has a firm chassis, quick steering and the instant throttle response of a highly strung rev-happy engine ironically feels like a breath of fresh air in this age of turbo lag and digitalized engine mapping.
That being said, the lack of low-end torque does make the 2021 Acura ILX feel underpowered, especially at low rpms. One really needs to thrash its little engine hard to get any sort of performance. Luckily, the dual-clutch transmission shifts with Volkswagen DSG levels of precision, all while allowing you to quickly downshift a few cogs and bounce off the rev limiter. It's an old-school way to have fun, but it's fun nevertheless.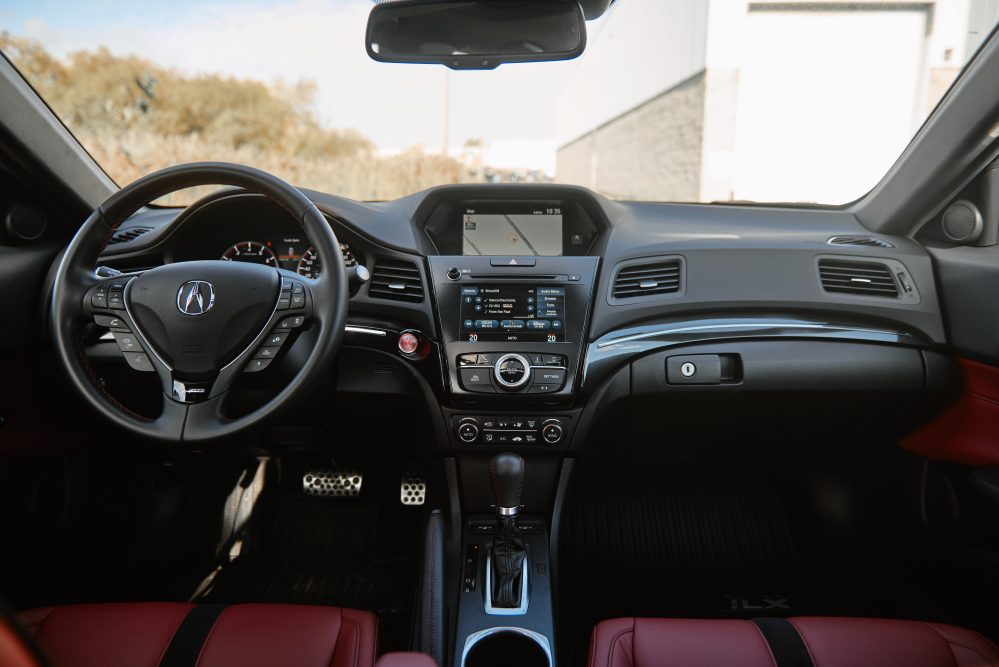 Inside, the Acura ILX tries really hard to hide its wrinkles. While build quality is solid and the seats look fantastic, the dashboard design feels like it's from another decade. Add to that a tremendously dated dual-screen infotainment system that somehow still works fine, and it's clear that the ILX is long due for an overhaul. It also doesn't help that it's the only car in its class to not offer all-wheel drive.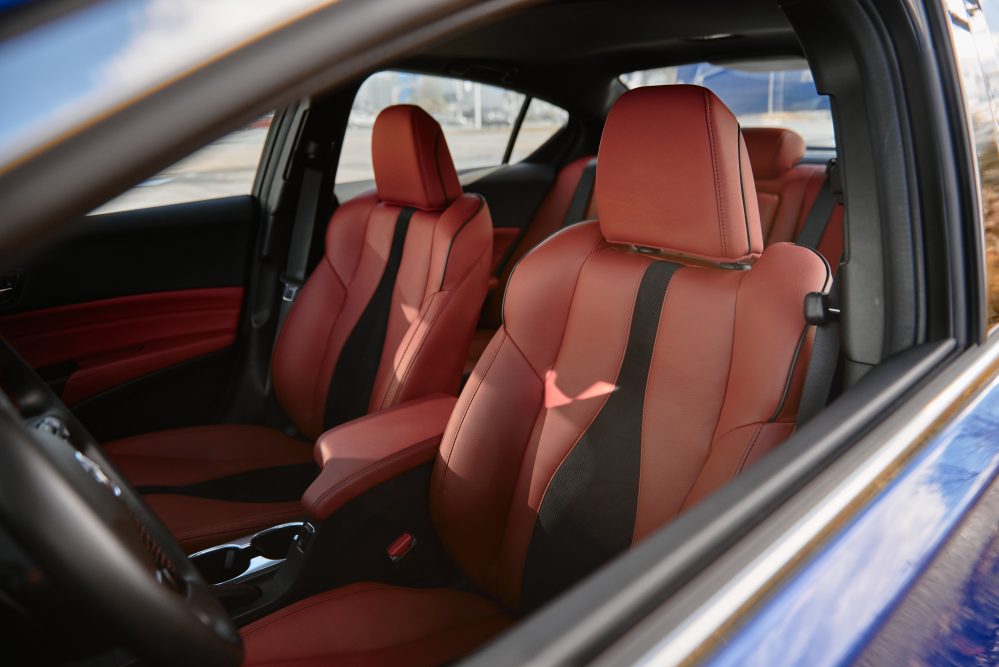 I also continue to find the seating position to be very weird in an ILX. You sit really high in the cabin, presumably because this is a Civic floor with large leather powered seats that were bolted there as an afterthought. The only way to find comfort if you're tall is by reclining your seat like a mid-nineties street racer.
But I do appreciate the ILX's analog gauges and simple controls. This isn't a hard car to operate; you just get in, put it in drive and beat the crap out of it. And that's soothing in a world where cars constantly beep at you and offer five different drive modes that, in the end, don't really do anything different.
So, yes, the 2021 Acura ILX is old and in many ways overshadowed by its rivals. But that doesn't make it a bad car. And you're not getting ripped off by buying one. You're actually making a good deal considering that for under 40k you'll be driving a sporty little Acura sedan loaded to the gills and powered by a bulletproof VTEC engine. In my book, that's still a winning formula. Here's to hoping Acura will retain these qualities for the next car.
Clavey's Verdict
Review of the 2021 Acura ILX A Spec by William Clavey
Subcompact Luxury Sport Sedans
High-revving VTEC engine
Fun, nimble chassis
A downright good value
Dated interior
Not as sophisticated as main rivals
Lacks an all-wheel drive option
Clavey's Corner is located in Montreal, Quebec, Canada. Prices and trim levels discussed in this article reflect the Canadian car market.
Special thanks: Acura Canada
Photography: Guillaume Fournier
Contact the author: [email protected]