A vehicle like the 2019 Porsche Cayenne S is very hard to review. It's just one of those impossibly perfect vehicles that do everything so damn well. It makes me sick to my stomach. You know those overachieving, immensely good-looking couples that speak three languages, have doctorate degrees and own that perfect cottage house by the lake, in which they bring their equally perfect kids over the weekend? That's what the Cayenne S is. This also explains why it's those kinds of people who buy these things.
Climb The Ladder
A lot of folks are still having difficulty getting used to the idea of a Porsche SUV, but the fact of the matter is that this thing not only saved the entire Porsche brand, it's still selling strong, tallying over 700,000 units since its birth. That number would be even larger if the smaller Macan hadn't popped up.
This new generation model, introduced last year, promises to be even more perfect than the already perfect Cayenne it replaces. While you'd have trouble spotting the differences at first sight, this midsize SUV is longer, lower, and broader than before. There's also a new full-width LED lightbar between the rear lights, which houses rather cool 3D-effect Porsche lettering.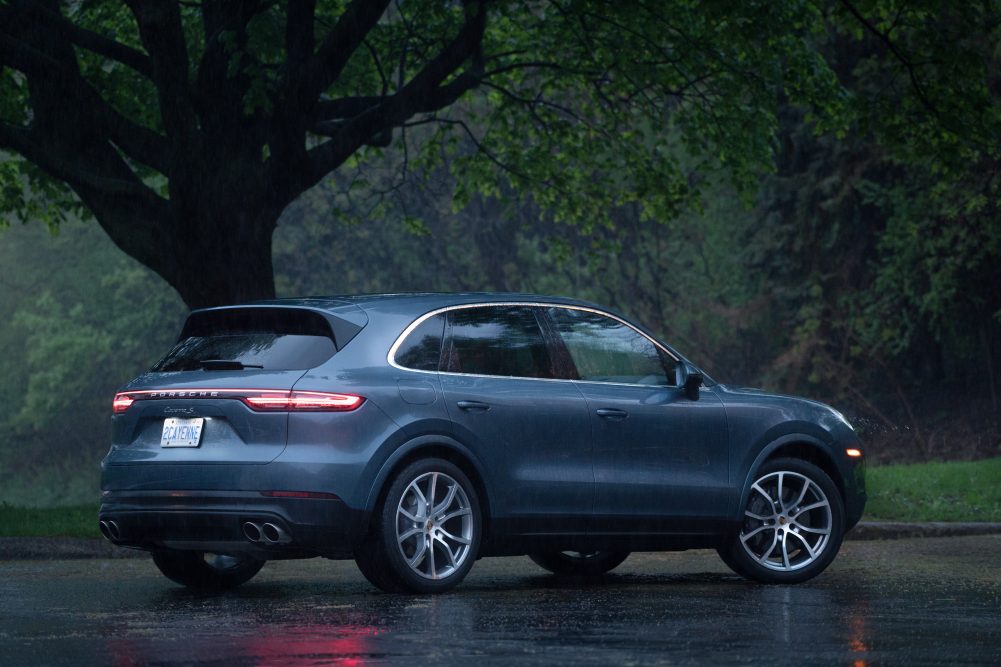 It's an elegant-looking truck, there's no doubt, but to be totally honest, I find the 2019 Porsche Cayenne S a bit too bland. At least, in S trim. You need to go up the trim-level ladder to Turbo, Turbo S or even E-Hybrid to get more bling.
As a matter of fact, this has been the main element that kept me frustrated while driving this Cayenne. My tester, a well-spec'd S trim, with no less than $30,000 worth of options grafted onto it, stickered for $121,260. Yet, it still felt less distinguished then say, a BMW X5 50i xDrive, or even a Volvo XC90 T8. Even at such a high retail price, Porsche is reminding you that you haven't paid enough.
Anyway, pricing aside, there's a lot to like here, because obviously, the Cayenne is a Porsche, and everything at Porsche these days is solid. Base Cayennes are powered by a single turbo, 3.0-liter V6 good for 340 horsepower and 332 lb-ft of torque, an engine shared with the Audi S4. It's mated exclusively to an eight-speed Triptronic gearbox, and all-wheel drive. Towing capacity is also rated at 7,716 lb (3,499 kg), which is not only higher than the BMW, but at the top of the segment right now.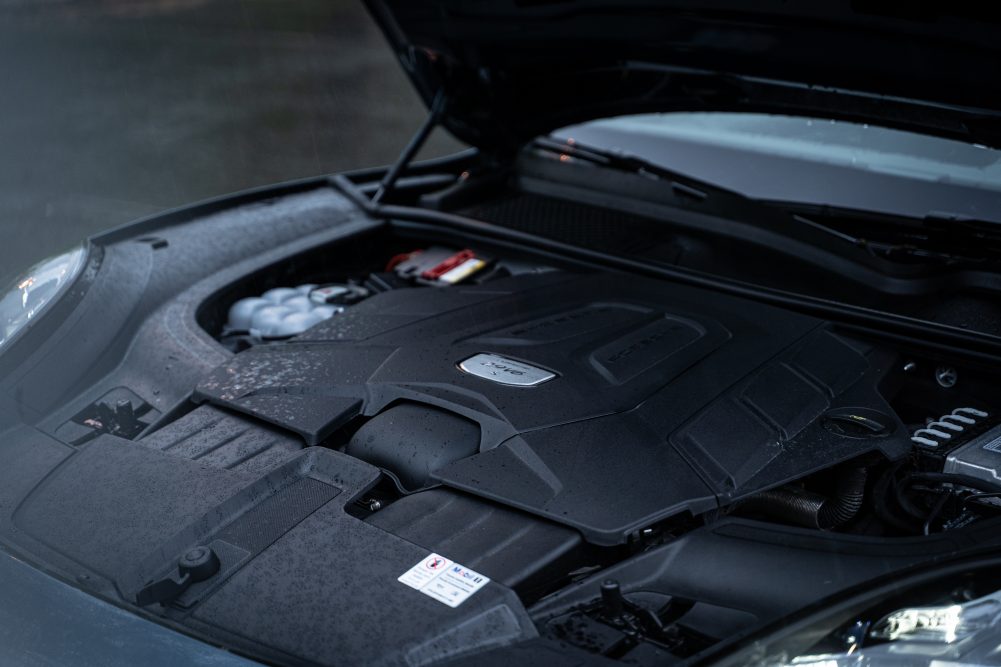 With the Cayenne S, you get a bit more substance, and more Porsche-like performance. For starters, its engine is now a twin-turbo, 2.9-liter V6, and it's no longer sourced from the Volkswagen/Audi parts bin. It's exclusive to Porsche. Power is rated at 434 horsepower and 406 lb-ft of torque. Acceleration from 0-100 km/h in the Cayenne S is achieved in roughly five seconds flat.
Hushed Performance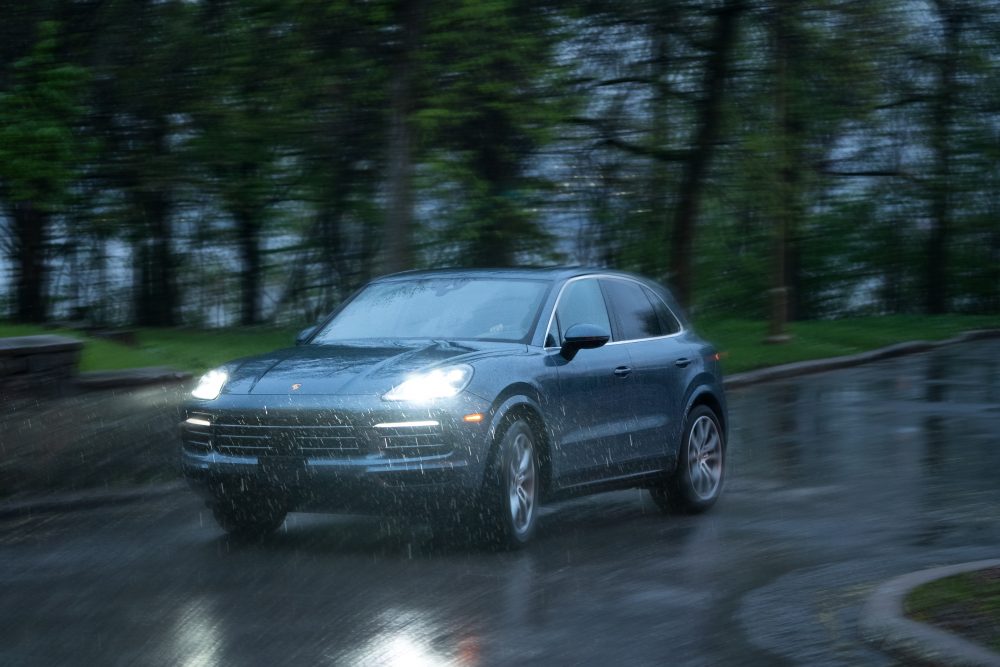 On the road, the Cayenne has that super-sold feel you typically get from modern German cars, but amplified by ten. This chassis is so well-tuned, it takes the hits, attacks corners and carries your buttocks in exquisite comfort all at once.
Pickup is good too, even if the Cayenne is a heavy vehicle. Gun the throttle in Sport + mode, and that gearbox has already anticipated the move, shuffling cogs and keeping things hot. In an almost instant manner, the Cayenne S jolts forward, V6 engine delivering an immense dose of forward thrust throughout the entire rev range. Power delivery is violent, but also smooth and efficient.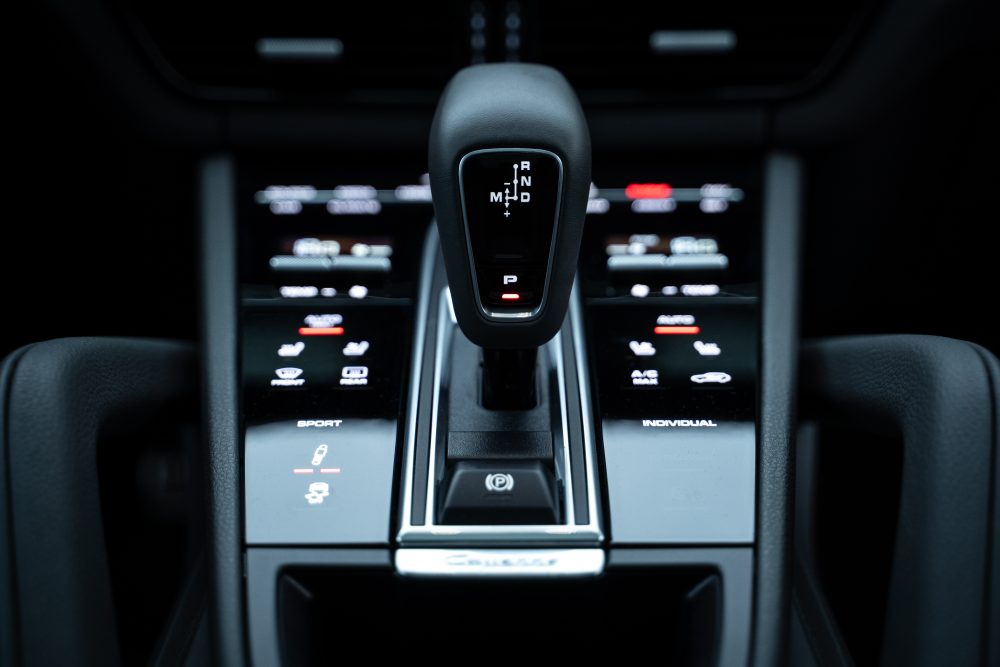 Fast? Yes. Handles well? Absolutely. As a matter of fact, when everything is firmed up, the Cayenne S doesn't feel like a truck, but rather a very wide, very tall, and very hefty hot hatchback. That's partly thanks to the optional adaptive suspension ($2,480). But wow, what a thing in the bends though.
I would, however, have appreciated a bit more sound from those quad exhausts.
From inside the cabin, the Cayenne is way too hushed. There's no trademark sound or a bit of soul like what you get in an X5 or – ahem – a Jeep Cherokee Trackhawk. Ironically, this Porsche is the one that feels the less special of its class.
Just A Solid People Hauler
The moment you'll be done hunting down Camaro's at the track with your 4,700-pound SUV, the Cayenne S becomes one of the best family shuttles I've ever driven. Its cabin, while Spartan and functional, is fanatically well put together. Ergonomics are spot on, from the way your arm naturally finds the driver door armrest, to the way the information is neatly laid out in front of you. Porsche's PCM infotainment system is not only clear and attractive, its operation is quickly understood, with physical redundant controls that are a welcome touch.
Rear seat room, overall seat support and general comfort are all top-notch too. And its trunk (670 liters) will engulf more of your gear than an X5 (650 liters) and an Audi Q7 (419 liters). The Cayenne's only downside, at least cabin wise, is the fact that it doesn't come with a third row of seats.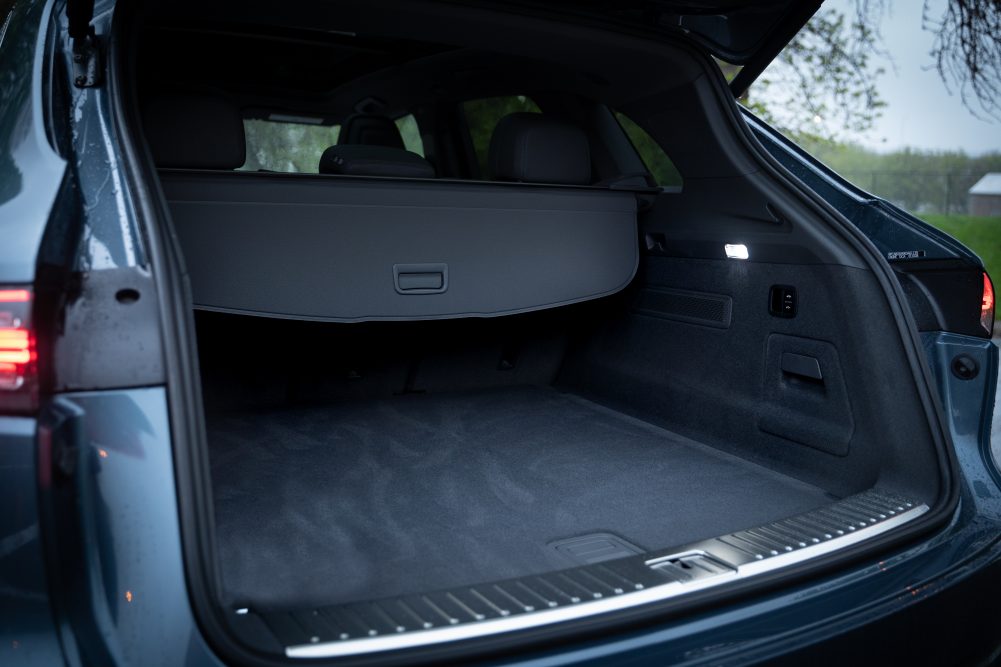 By now, I know what you're thinking; that I'm giving this 2019 Porsche Cayenne S a positive review because I want to drive more Porsche's. As many of you know, that's not my vibe. The Cayenne S really is a very good vehicle, which makes my job damn hard to do.
The only real gripe I have with the thing is how much Porsche milks its exclusivity status through an infinite list of ridiculously expensive options. If you're willing to lose an arm and a leg, go for it, get the Cayenne over the X5, the GLE or the Q7. But be warned: nothing on a Porsche comes standard.
Clavey's Verdict
Review of the 2019 Porsche Cayenne S by William Clavey
Midsize Luxury SUV's
Solid chassis calibration
Blistering performance
Spacious, comfortable, and practical
Ridiculously priced options
Hard on gas
Lacks character
Clavey's Corner is located in Montreal, Quebec, Canada. Prices and trim levels discussed in this article reflect the Canadian car market.
Special thanks: Porsche Canada
Photography: Caleb Gingras
Contact the author: [email protected]