Very much like the Acura ILX, the 2021 Jeep Renegade was among one of the first vehicles I put on this blog. Back then, I would borrow cars from dealerships, imagine that. Back then, I had loved it for its looks, funky interior and surprising off-road capability. It also came at a beautiful time in my life when I had met a wonderful young lady. While she's no longer in my life, the memory of her and I driving to the countryside in this thing, looking for its cabin's Easter eggs, will forever remain engraved in my mind. If you're reading this (I know you are), this one's for you.
Still Looks Rad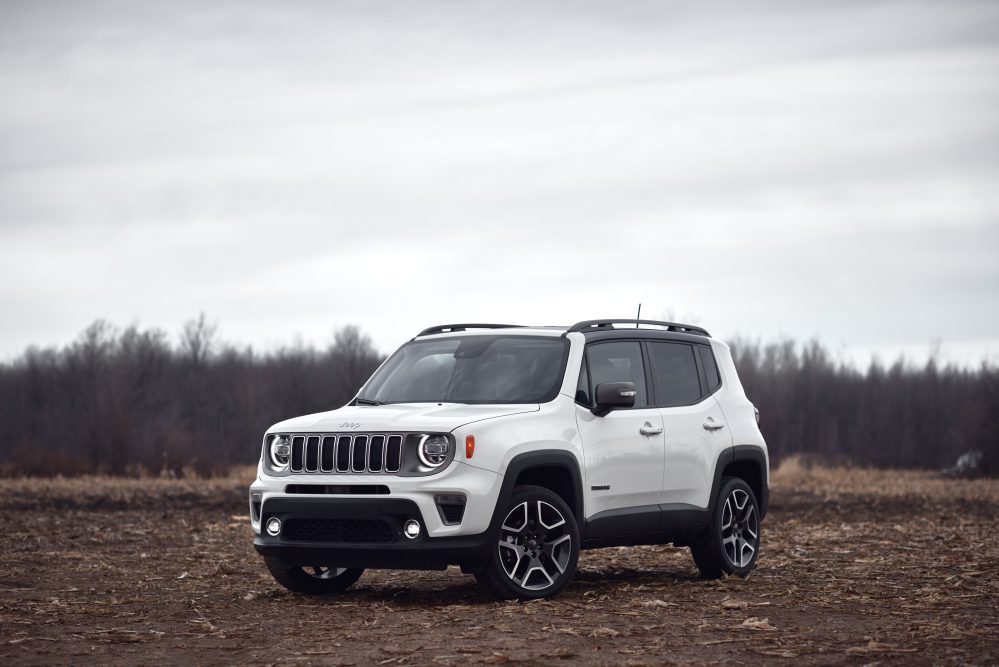 I personally still adore the way the 2021 Jeep Renegade looks, and I particularly like what Jeep has done with the facelift. While subtle, the changes that were applied to its front fascia, headlights and wheel packages give it even more character and attitude.
Remember, this isn't a "real" Jeep. It's based on an old Fiat platform. It's a car in every respect. Yet, it still looks properly truckish and adventurous. It'll also get itself out of a muddy trail better than most of its rivals due to a pretty clever all-wheel drive system.
The facelift, which was applied for the 2019 model year, also brought considerable changes to the Renegade's drivetrain, interior, as well as a reshuffling of available trim levels. The old turbocharged 1.4-liter four that was shared with the Fiat 500 Abarth was ditched in favor of a much more interesting 1.3-liter turbocharged unit. Power climbs up 10 horsepower, to 170 in total. There's also a substantial increase in torque, from 184 to 210 lb-ft. However, the reliability record for this engine has so far proven inconsistent.
The old naturally aspirated "Tigershark" 2.4-liter four, which used to be the top flight engine, is now found under the hoods of entry level models. That engine, by the way, has proven rather sturdy so far. It's good here for the same 180 horsepower and 175 lb-ft torque. A nine-speed automatic transmission remains available across the board. Sadly,  the six-speed manual option is no longer available, which sucks because that was one of the features that made the Renegade so cool in the first place.
Pricing is where things kind of fall apart. Even a base Sport model with front-wheel drive kicks off at a pretty high $27,595. My model was the Altitude trim with 4×4, which starts at a whopping $34,645. Final price for the loaded Alpine White unit you see here was – wait for it – $45,655. I mean, sorry Jeep, but in a world where you can get a fully-loaded Mazda CX-30 Turbo with 310 lb-ft of torque, all for under 40 grand, this is GTFO money.
If You Can Forget The Price…
Pricing shenanigans aside (I'm sure it's because it's built in Italy that's it's so expensive), there's so much to like about the 2021 Jeep Renegade. And it's a shame, because if FCA sold it at Kia prices, it would have a chance at hurting things like the Chevrolet Trailblazer. The Renegade looks cool with its Jerry can-inspired taillights, but also has a spirited, sporty side to its driving dynamics, revealing its European roots.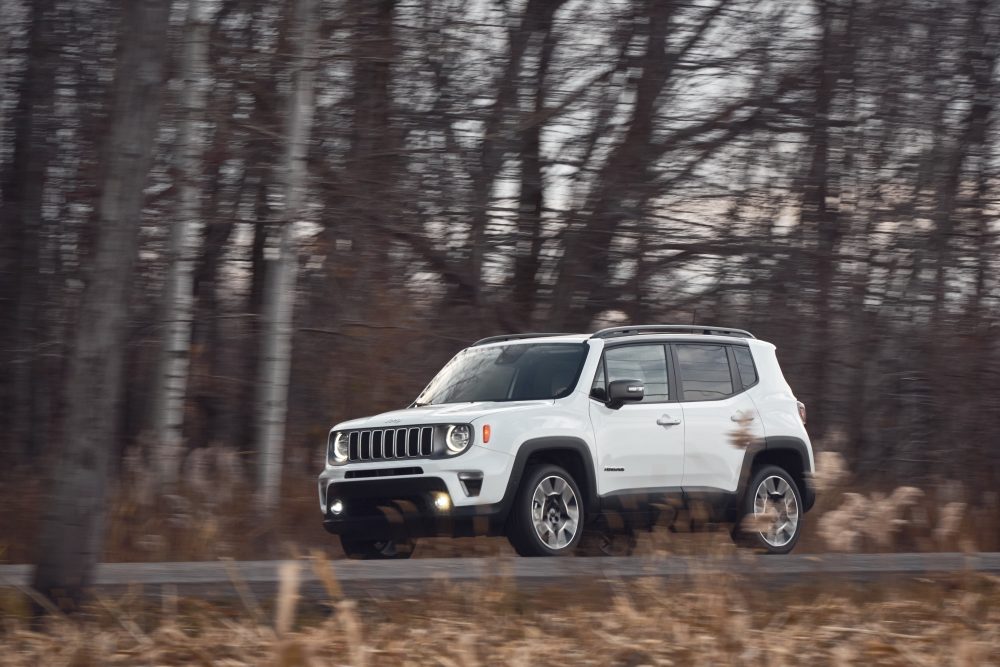 Headroom is gigantic thanks to that tall roof, and I personally love the My Sky panels which can quickly be removed and stowed in the trunk. This, by the way, allows the Renegade to be the only convertible subcompact crossover currently on sale.
About that 4×4 system. It allows you to toggle between pre-selected drive modes, but also electronically lock its differentials in order to better get itself out of a tough spot. Granted, the Renegade isn't Trail Rated like a Wrangler or a Gladiator, but its all-wheel drive system and slightly lifted ride height make it a formidable companion in a snowy conditions.
Power is however only fine from that new turbo engine. Don't expect the 2021 Jeep Renegade to set your hair on fire from a performance standpoint, but it nevertheless gets the job done. Like its corporate twin, the Fiat 500X, there's good low-end torque here that allows it to be energetic around town and feel quicker than it is. And while I continue to wonder why its gearbox never shifts into ninth at highway speeds, it does nevertheless remain highly effective during casual driving, even allowing decent fuel economy (I averaged 9.2L/100 km during my time with it).
Inside, the cool and funky theme continues with, yes, a variety of Easter eggs here and there to remind you it's a Jeep, but also an updated infotainment system that not only presents itself through a larger screen, but houses an upgraded version of UConnect's excellent interface.
The software's front-end is essentially the same as before, but Jeep has upgraded its processing power for more speed. This, by the way, has always been an FCA strongpoint: its infotainment systems. Quick. easy to comprehend and loaded with cool features like the Offroad Pages, it remains one of the cleverest systems due to its impeccable user-friendliness and quick reacting controls.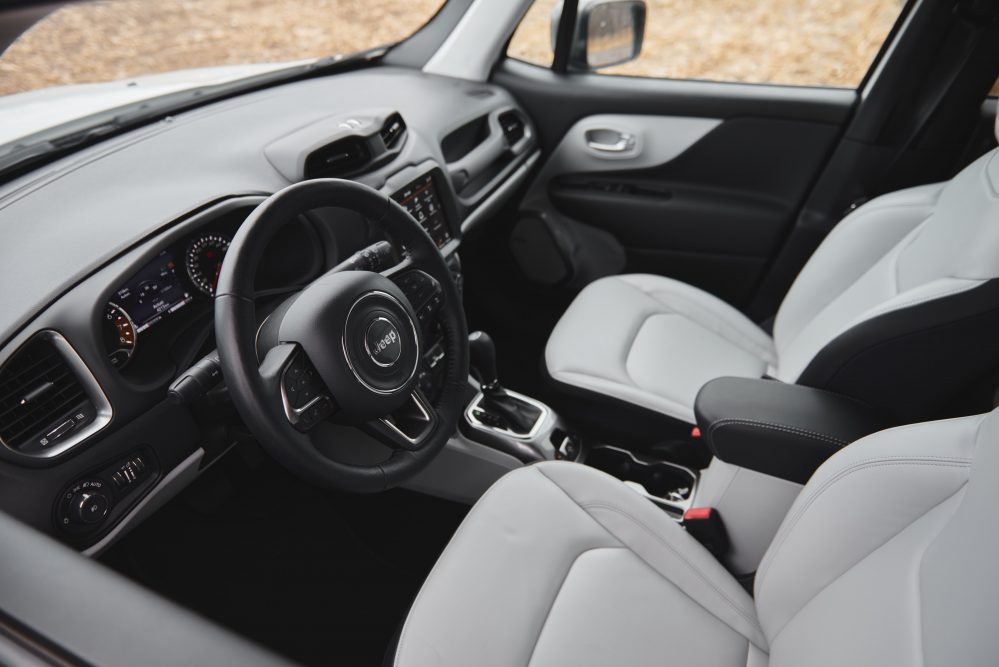 Unfortunately, the Renegade kind of lags behind the segment leaders in terms of cargo space. Fold its rear seats flat, and it'll engulf up to 1,438 liters of your gear, which, although offering a higher roofline than some of its rivals, remains low compared to a Nissan Qashqai (1,509 liters) or a Kia Seltos (1,778 liters).
So, why exactly should you get a 2021 Jeep Renegade over something Japanese or South Korean? Because it looks cooler? Fine, the pricing makes it a tough sale. And the fact that its reliability isn't exactly through the roof. That said, because Jeep isn't selling many of them, it's currently making great deals on them.
I'm told that some brand new 2019 models are still sleeping on dealer lots, which means you'll be able to get one at a more reasonable price. Only then will it be worth a shot. As for me, even if the Renegade was never all that competitive, it will forever be associated to heart-warming memories.
Clavey's Verdict
Review of the 2021 Jeep Renegade by William Clavey
Subcompact Crossovers
Looks super cool!
Punchy turbo engine
Witty removable roof
Ridiculous pricing
Lower cargo space than main rivals
Iffy reliability
Clavey's Corner is located in Montreal, Quebec, Canada. Prices and trim levels discussed in this article reflect the Canadian car market.
Special thanks: Jeep Canada
Photography: Guillaume Fournier
Contact the author: [email protected]